Why Charania has opted to miss Naivasha, Nyali legs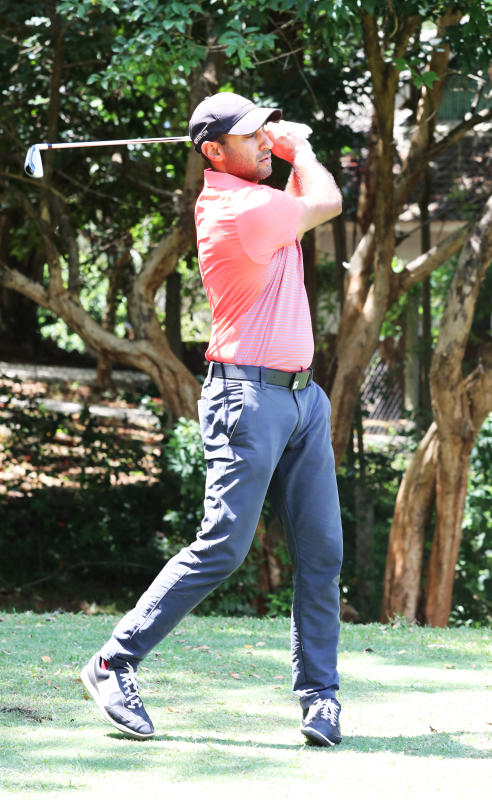 Windsor golfer Rizwan Charania is not taking part in the ongoing third leg of the 2021/22 Safari Tour Golf Series at the par 72 Great Rift Valley Lodge and Golf Resort in Naivasha.
He will also miss the fourth leg at Nyali Golf Club in Mombasa on October 16-20. This is due to what he termed as a mental breakdown.
The 37-year old has admitted he's really struggling on the pitch to keep his focus on the ball.
He made the decision after a poor show in the last two legs held at Sigona and Vet Lab where he did not make the cut.
"Things are not working out perfectly for me. I don't think I was mentally prepared for this season," he told Standard Sports.
"I have discovered I'm just making the game more difficult for me than it should be," he said.
Charania has now opted to take a two-week break from game, to sort out his issues. This means he will miss the battle for money and points in Naivasha and Mombasa.
"During the break, I'm going to work on my mental space.I hope to return back fully focused and energised," he said.
During the opening leg in Sigona a fortnight ago, Charania had a poor run, finishing 53rd overall out of 61 players.
He failed to make the cut in Sigona after he amassed 82 and 75 gross on day one and two respectively.
"The same mistakes I made in Sigona are the same ones I did at Vet Lab. Ironically, everything falls in place when I'm on the range doing my practices, but turns out opposite when I need to convert them into points on the fairways in the real tournament," he said.