Chinhoi takes lead in Safari Tour Series ahead of final day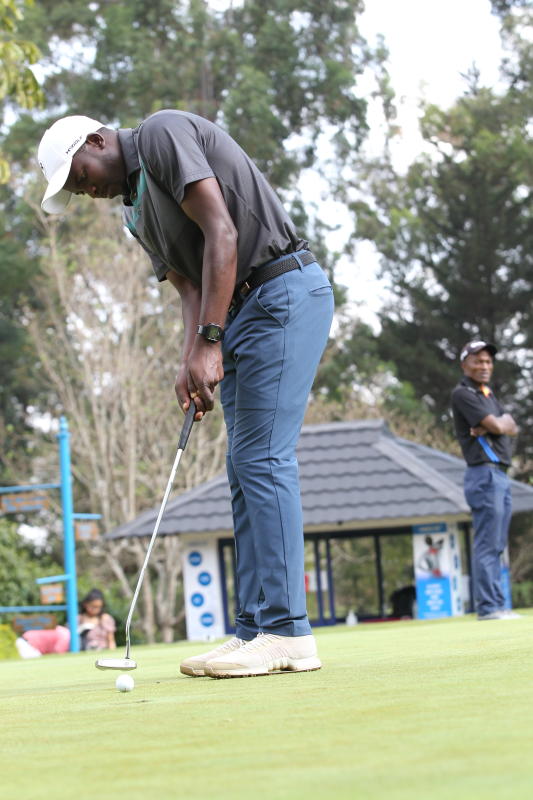 Zimbabwean player Robson Chinhoi hit four under 68 to move to the top of the leader board at the ongoing second leg of the 2021/22 Safari Tour Golf Series at par 72 Vet Lab Sports Club yesterday.
Chinhoi, who had been knocking the ceilings in the last two days, finally broke lose with total three rounds of three under par 213.
"I was motivated by the batch that I had today, they all played some amazing golf that inspired me. They stretched me to my limits," Chinhoi said.
The Zimbabwean raked birdies in holes 1,3,7 and 8 in the front nine and 10,11,12 and 15 in the back nine.
"I'm feeling good, I'm feeling confident as we head for the last round tomorrow (Wednesday).
"I'm hitting the ball so well, I'm very happy with my putts," he said.
"Everything worked out as I wanted today, I will be all out to lift the trophy tomorrow," he said.
Chinhoi is best remembered for his victories in the series at Royal, Nyali and Uganda Open last season.
As Chinhoi was climbing on the ladder, little known Mike Kisia was the greatest surprise of the day.
Kisia fired six under par 66 for total three rounds of two under par 214 to move into second place, which was considered as the biggest upset.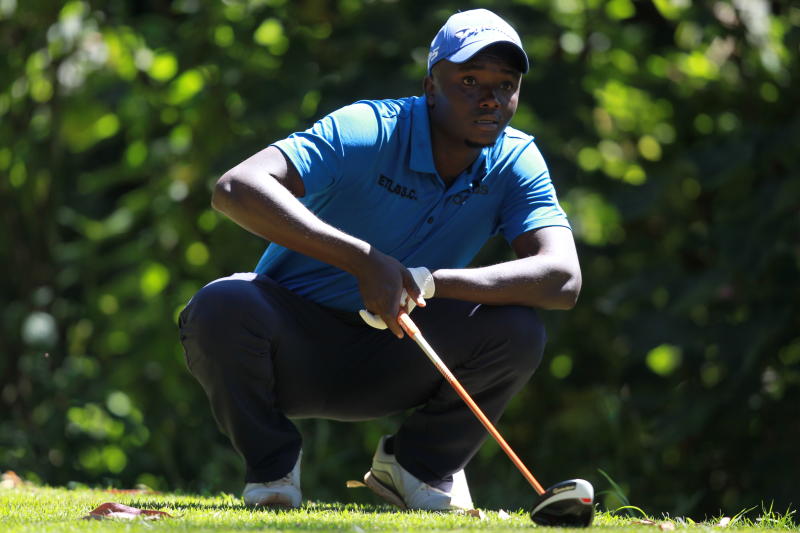 Kisia recorded birdies in holes 4,5,7 in the front nine and 10,11,12,14 and 15 at the back.
Muthaiga pro Greg Snow, who topped the standings in day two, had a slow start on the quick course.
Snow dropped shots in holes 2 and 3 in the opening nine. He recovered with birdies in holes 9,10 and 16.
Snow ended the day on two under par 70 for total three rounds of two under par 214.
"Despite dragging myself in the first nine, my game became pretty good in the back nine.
"I found the course very fine today because of the last night rains though the greens are a little bit quicker," said Snow.
Thika Sports Club player Simon Ngige maintained his third place on three under par 69 for total three rounds of one under par 215.
"I'm not planning to change my game plan, I will continue just playing safe on the greens," Ngige said.
"I'm just going to hit the fairways and play regulation on the final day tomorrow (today).
"I have managed to perform better here at Vet Lab because of the adequate rests I'm taking after the game," said Ngige.