Malik, Mudanyi among golfers to watch at Vet Lab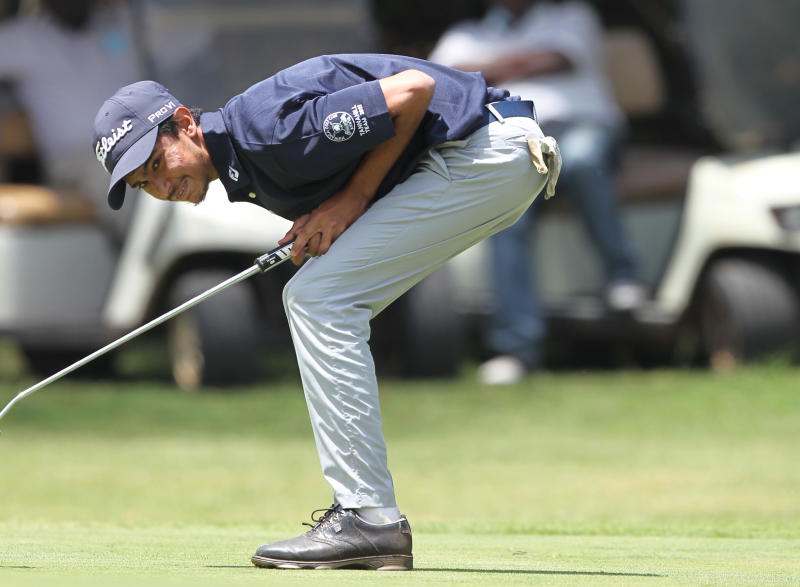 Muthaiga junior golfer Taimur Malik will be looking to keep his fine run of form going as the second leg of the 2021/22 Safari Tour Golf Series tees off at the par 72 Vet Lab Sports Club in Kabete today.
Malik is going to the tournament with boosted confidence having won the opening leg in Sigona last week on play-off.
"I feel fit to carry on with the good run I realized in Sigona," said Malik.
But he knows it will not be a walk in the park for him as home player Edwin Mudanyi is determined to retain the trophy in his backyard.
"This is my home turf, they should brace for a tough battle," said Mudanyi.
Mudanyi finished third behind Sigona's hard hitter Mohit Mediratta.
A total of 64 players drawn from Kenya, Uganda, Zimbabwe, Malawi, Rwanda, Zambia, and Nigeria will be
teeing off from 8am (+3 GMT) today in hunt for the top prize of Sh230,000 plus some points towards the
Safari Tour Order of Merit.
Those drawn include former Malawi Open champion Traos Muradzikwa from Zimbabwe, Zambia's Mwalikwa Sondashi and Nyasha Muyambo of Zimbabwe who missed the first leg at Sigona.
Also drawn is Kenya's top ranked Greg Snow who begins his hunt for money and the Order of Merit points.
Snow missed the Sigona event due to a shoulder injury.
Malik is also drawn again with the pros at Vet Lab and so is Kenya's top lady golfer Naomi Wafula who will
be chasing the amateur title along with Malik and Muthaiga's Zubair Khan.
Going by his performance at Sigona and being at home, Mudanyi starts as the favourite, with his closest
challengers being Mediratta, Railway's Samuel Njoroge and Zimbabwe's Robson Chinhoi.