Wasala comes out stronger after Morning Glory meet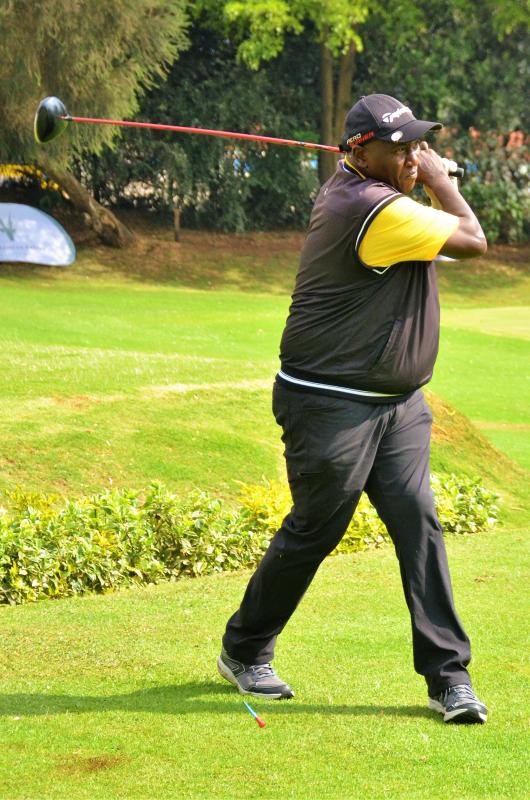 Willis Wasala won the Morning Glory Golf tournament overall title at Railway Club over the weekend after posting a score of 40 stableford points.
Playing off handicap 11, Wasala claimed the top honours to prevail over a field of 143 golfers, who participated in the meet presented by Springboard Capital Limited, Kenchic Limited and East African Cables Plc.
Former club chairman Laban Gathungu, playing off handicap 21, posted 39 stableford points to take Men winner prize, with handicap 20 Ronald Wekesa taking men winner second.
Handicap 25 Lawrence Kinyori took the men winner third sport, handicap 15 JN Njenga men winner fourth and handicap 19 George Kirathe taking Men fifth slot.
Jennifer Ngure, playing off handicap 19, secured the Ladies bragging rights after carding 37 stableford points, while Ruth Mbogo, playing off handicap 25, bagged Lady second prize.
Handicap 30 Flaciah Gichomo was Lady winner third on a score of 35 stablefored points, with handicap 8 Wanjiku Karume took Lady fourth prize on a score of 35 stableford points.
Best Guest player was handicap 22 Rameck Njiru, who posted 35 stableford points. Scratch golfer James Mugo was Gross winner with 77 Gross as Senior prize went to PJG Karanja, playing off handicap 19, on a score of 36 stableford points.
In the sponsors category, Catherine Mburugu triumphed after returning a score of 30 stableford points, while Kamotho Waiganjo settled for Sponsor second on a score of 28 stableford points.
Youngster Mitansh Thacker, playing off handicap 20, emerged tops with a score of 26 stableford points while Aiden Marucha, playing off handicap 35, had a score of 25 stableford points.
In the Nines; handicap 21 Phillip Kabiaru took the First nine with 21 stableford points while Shiv Mandavia, playing off handicap 22, won the Second nine prize with 24 stableford points.
Samuel Njoroge won in the pros category with 66 gross ahead of George Felix, who had 71 gross. Ngugi Njuguna was in third with 74 Gross.
Meanwhile, Malawian pro Paul Chidale shot an impressive round of four under par 68, to grab a first round lead as the Safari Tour season four got under way at the par 72 Sigona Golf Club course on Sunday.
Starting from the back nine, Chidale picked up two birdies at the 10th and 11th, and at the 15th and 17th for a bogey-free.