Nyahururu to host Panari Golf Day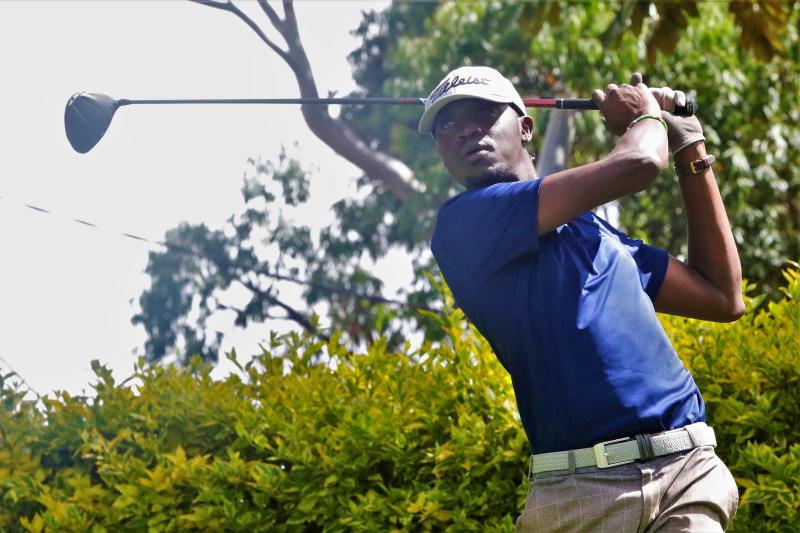 The high altitude Nyahururu Sports Club will tomorrow play host to Panari Golf Tournament.
A field of 160 golfers are set to grace the tournament.
The golfers who will be drawn from Nairobi, Nakuru Golf Club, Nyeri Club, Great Rift Valley Golf Resort, Gilgil Golf Club among others will be battling it out for the array of prizes on offer.
The tournament is sponsored by Panari Hotel, Standard Group PLC, Safaricom and Nyahururu Sports Club.
It will be played in a continuous draw which starts at 7:00 am under stable-ford scoring format and with strict adherence to health and safety measures as per government guidelines.
"As Panari Hotel, we put this tournament together to bring clients together to interact with the Nyahururu golfing family. Our partners include Safaricom and Standard Group PLC who are our media sponsors," - Davendra Asher, Panari Hotels Group Financial Controller said.
The course is in mint condition, thanks to the rains being experienced in the area while the greens are holding with equally forgiving roughs.
"We assure all those planning to join us for Panari Hotel Golf Tournament that they will have a memorable experience playing here as we have prepared the course well. In short, it's in tiptop shape," Captain Ndiani Nderi assured.
Billed as the highest altitude course in Africa, Nyahururu Sports Club is undergoing a redesign to turn it into an 18-hole already done.
The Standard Group PLC is participating as a media sponsor and will be represented by some of the players such as Nicholas Siwatom and Seth Oluoch of Royal Nairobi Golf Club, amongst other amateur players.
"As Standard Group PLC we are sponsoring this tournament because it is in line with Standard Classic golf whose objective is creating awareness on climate change," said Seth Oluoch the Marketing Manager-The Standard Group PLC.
"We will also be meeting some of our clients in Nyahururu."