Over 200 battle for top honours at NCBA Series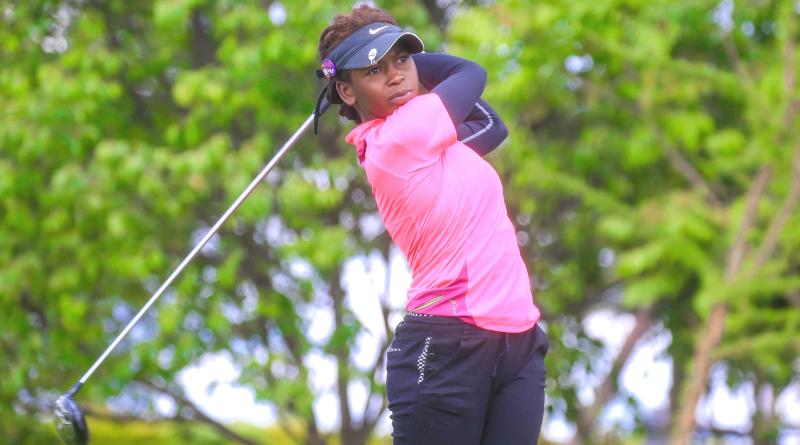 Over 200 golfers will be in action tomorrow during the 2021 NCBA Bank golf Series at the Par 72 Limuru Country Club course.
The event is the 14th in the bank's 21-event golf series, which teed off at the Thika Golf Club in January.
Action in Limuru tees-offs early with the first groups taking to the tee at 6:30am at both the first and the 10th tee, while the afternoon tee-offs are scheduled start at 11:30am.
Five winners from the leg will automatically qualify to play in the grand finale at the Karen Country Club in December.
So far, 60 players from several host clubs have qualified to play in the finale.
The series has been held in Thika, Vet Lab, Kitale, Sigona, Nyali, Mombasa, Nyeri, Nanyuki, Karen, Kiambu, Nakuru and Machakos golf clubs.
NCBA Group Managing Director John Gachora said; "We are delighted to take the series to the picturesque, yet challenging Limuru Country Club this weekend as part of our 2021 golf series. The venue holds a rich history in golf and it is my belief that each of the over 200 golfers taking part in the tournament, will enjoy their round."
So far, over 1,900 golfers have taken part in the series, which has nine seniors' tournaments left on the calendar and one junior golf event slated for December.
There are to junior golf tournaments on the Series calendar. The first one was held at the Karen Country Club last month, while the second is scheduled to be held at the Muthaiga Golf Club.
Thirty-nine juniors were feted at the Karen Country Club event, with select top finishers qualifying to play at next month's Rome Classic tournament and at next year's Big Five tournament, in South Africa.
Ladies will be at Vet Lab today and tomorrow for the 2021 Ladies Open Amateur Match Play championships from 8am. Naomi Wafula and youngster Chanelle Wangari sailed to the semi-finals after getting a bye.
Ruiru Sports Club captain Thomas Mwaura will tomorrow host the Captain Bowl event from 6am. The event has attracted 150 golfers.
Kenya Railways Golf Course will on Sunday host junior golfers, while the Embu County golf tourney goes to Thika Green Golf Resort tomorrow, where 100 golfers have registered for the day-long 18-hole event.
On the same day, Sigona will have the Kenya Sweets Golf day, while Kiambu golf Club and Kitale Golf Clubs will have the Ndumberi Superstars and Paptrack Systems golf tournaments respectively.
Nyali Golf and Country Golf Club and the Sea-Link Mombasa Golf Club will each host the Mug and medal tournaments.