Golf: Youngsters battle for Rome Classic slot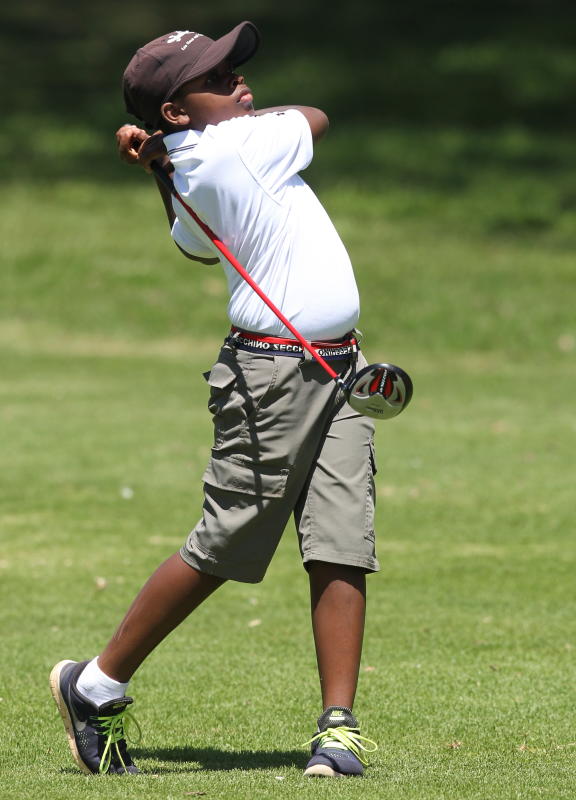 Over 38 junior golfers featuring in various boys and girls' age groups proved their skills in the two days 2021 NCBA Golf Series Junior Invitational Golf tournament that ended at Karen Country Club Course on Tuesday.
The top-three finishers across the thirteen categories were feted at the end of the tournament jointly organised by NCBA Group, the Junior Golf Foundation and the United States Kids Golf Association.
It was also a battle of skills for the selected the juniors who will now get a chance to play at the 2021 Rome Classic slated for October as well as the Big 5 tournament in South Africa next year once the scores have been officially ratified.
Ishan Samani was crowned the winner in the 13-14 year-old category after carding a total 157 points while Krish Beiju took the top spot in the 15-18-year old category.
Nathan Mwangi was the winner in the 12-year old category with 171 points.
The 10-year old category winner was Mwathi Gicheru with 160 points as Shashwat Hanish won the 11-year old category after amassing 151 points.
Ashley Gachora garnered a total number of 88 points to win the 7-under in girls' category, having carded rounds of 45 and 43 points across two days while Aarna Mengi and Irene Asiyo were second and third with 99 and 133 points respectively.
In the 8-9 year old category, Kanana Muthoni was crowned the winner with a total of 74 points, finishing ahead of Brianna Ngecu on 91 points and Wamaitha Waithaka with 107 points.