Tannahill Shield: Will newcomers Railways survive the axe at Royal Nairobi Golf Club today?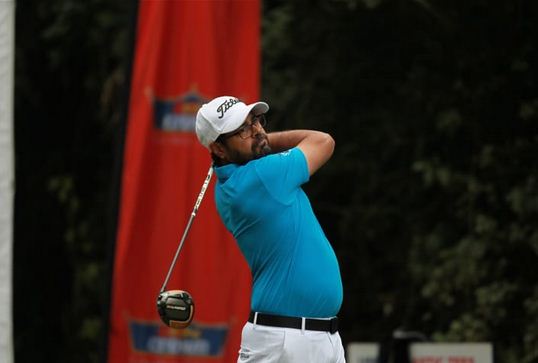 Newcomers Railways are confident they will not face the axe when the annual Tannahill Shield Golf Tournament comes to an end at Royal Nairobi Golf Club (RNGC) today.
The side has been buoyed by the presence of their club pro golfer Samuel Njoroge who was the only Kenyan to make the cut in this year's Magical Kenya Open held at Karen Golf and Country Club in Nairobi in March.
"We have a great team and I'm confident they will give other opponents in this championship a run for their money," said Njoroge.
The Railways pro is currently giving the ten-man squad moral support at the ongoing championship in Royal. Railways replaced relegated Windsor who were bottom in the last Tannahill Shield edition held in 2019.
In their final outing today, Railways will battle Muthaiga and Vetlab to boost their survival.
The side strongly relies on John Lejirma whose shots have been impeccable on the greens and putts.
James Kamenchu, Fidelis Kimanzi, Paul Orawo and Anthony Muhoro are some of the prolific long hitters to watch in the team.
The RNGC captain Sylvester Odhiambo is glad that the tournament started in 1924 by the then Nairobi Governor, Tanna Hill, has gradually grown in leaps and bounds.
"This year, we have new representatives which are the Coast and Western. Missing in action is Central who had a bit of logistic challenges.
"Plans are underway to include them in the 2022 edition," said Odhiambo.
The skipper said the entire country will be represented in the next event.