Railway Golf club turns 100 years old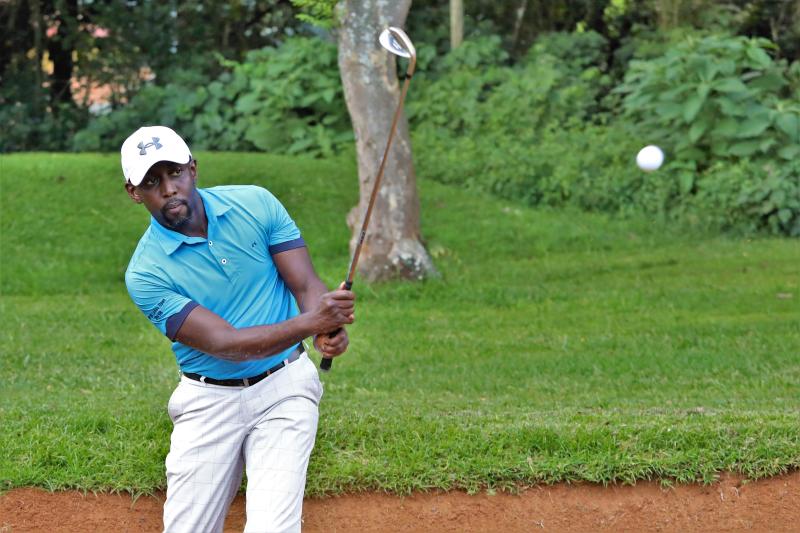 It was all pomp and glamour as Kenya Railway Golf Club KRGC held its centenary celebrations over the weekend.
To celebrate a rich heritage and preservation since it opened for play on March 21, 1921, and crowned the celebrations with the opening of The Centenary clubhouse and Dropzone sports bar in partnership with East African Breweries Limited.
The third oldest golf course after Royal Nairobi which was founded in 1906 and Nyeri Golf Club established in 1910.
Railway Club was originally a 27-hole golf course spreading all the way from Arboretum in Westlands area to Nyayo stadium, where former Kengele's Restaurant was the tee-box for hole number 14 including Strathmore University before the construction of Queen Elizabeth Way present-day Uhuru Highway to celebrate the coronation of Queen Elizabeth in 1952.
This division of the course made some sections unplayable and subjected the idle land to excision for further development of new and modern structures surrounding the 9-hole course, today.
As part of the celebratory events and activities which include; transforming its facilities to enable members to achieve their full potential and benefits.
Already, the course has undergone refurbishment and rebuilding of green number 8/17which is nearing completion and set for play in a fortnight.
With an upcoming jogging track in progress as well as the development of a sports complex between green number four and caddies area. Which will host a twin tennis court, two AstroTurf football courts and a basketball court.
KRGC Chairman, Stanley Karanja says, "It has been a long journey getting where we are as a club but we are not slowing down until we make it the premier club we desire it to be, not only in Kenya but across the globe."
Among the projects lined up to celebrate the centenary is the reconstruction of the old clubhouse, currently at the procurement stage, which will be adjacent to the sports complex that will host among other things an ultra-modern health club, restaurant, lounge and additional parking space.
William Moturi playing off handicap 6, claimed the top honours of the Centennial golf tournament played in the stableford scoring format with 37 stableford points.
In second place was handicap 15, Titus Murage on a score of 36 stableford points beating James Mugo on countback to Men winner third on a similar score of 36 stableford points.
Lady winner prize was won by a handicap 24, D Mbuba on a score of 33 stableford points edging out J Ndirangu playing off handicap 24 on countback to Lady winner second with 33 stableford points.
The best Junior golfer was M Thacker playing off handicap 28 on a score of 43 stableford points as Newton Ongalo playing off handicap 17 was Guest winner on a score 33 stableford points.
In the commercials; Jennifer Ngure bagged the Longest Drive Lady winner prize as James Mugo won Longest Drive Men Prize.
Nearest to the Pin Men winner prize was clinched by former Chairman Frank Ombura fresh from a golf sabbatical while C Agengo won Nearest to the Pin Lay winner prize.
At the par-72 Karen Country Club Michael Muhoho claimed the top prize of the 22-edition of Architectural Association of Kenya AAK golf tournament played on Friday.
Playing off course two with a slope rating of 129 a course rating of 72.3.
The tournament was presented by; Steel Structures Limited, Mabati Rolling Mills, Panesar, AAR, Alumil, Ndovu Cement, Hydro AlumiL, Cementers, Warren Concrete Limited, Jambi Chem, Pestmatic, D-Basf.
Others were; Express Plumbers, Kenya Builders, Eurocon Tiles, Galaxy Paints and Coaters, Saj Ceramics, Gyproc Christopher Guy and SAF Bull.
Muhoho returned a solid score of 43 stableford points to star over a field of 117 golfers who participated in the tournament. His win was courtesy of seven pars, six bogeys and five double-bogeys.
The best Lady golfer was Joyce Murigi with 34 stableford points.
AAK is made up of architects, Quantity Surveyors, Town Planners, Engineers, Landscape architects, Construction Project managers and Environmental Design Consultants is a platform where consultants, manufacturers and suppliers network.