Bowing by Matsuyama caddie at the Masters showed spirit of golf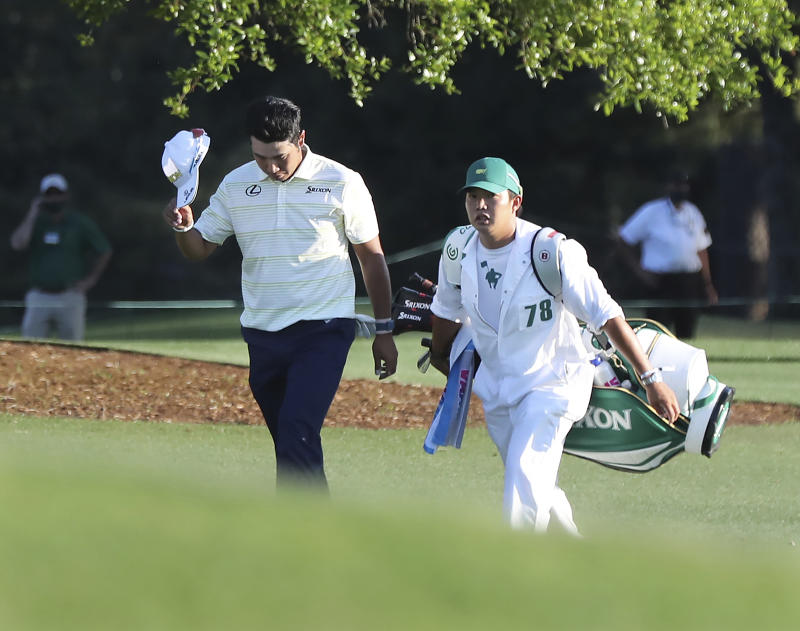 I stayed up late to watch the Masters that was played to the early hours of Monday. I was really happy watching Hideki Matsuyama as he went on to win the tournament.
After he took the lead after the third round, he looked so comfortable with his game and with a four-shot lead starting on the last round, Matsuyama looked poised to win.
I had the pleasure of being a walking observer referee for one of his rounds at The Open in 2017 at Royal Birkdale and I remember him getting a ruling that I knew would not be pleasing. Matsuyama gave a slight bow and a "thank you" without making any fuss at all. He won my respect with that simple gesture that is part of his native Japanese culture.
The person who however won the hearts of millions of people watching from all over the world was Matsuyama's caddie, Shota Hayafuji.
After he replaced the pin on the 18th green, he removed his cap and bowed to the patrons. With the bow, Hayafuji won almost as much praise as Matsuyama on online platforms. His gesture said "thank you" and "I respect you" all in one.
Respect is the one aspect that encapsulates the spirit of the game of golf. Respect for the rules, the golf course and fellow golfers is the mantra that all golfers should abide by.
I would like to think that majority of golfers in Kenya show respect for the rules and do not willingly break them. This is the reason why golf courses in the country are closed right now.
As we wait for the government to give golfers an okay to return to the golf course, even in a phased manner, I would like to believe that golfers have followed the directive.
Take a quick survey and help us improve our website
Take a survey
Golf is generally a self-regulating game and most golf competitions in the world are played without any form of supervision.
Back to the bow by Hayafuji after the final round at the Masters, it also reminded me of something that I was told when I started playing golf; we always thank our fellow competitors or opponents after a round.
Wang'ombe is the General Manager of Kenya Open Golf Limited and CEO of Kenya Golf Union