Intrigues of running a golf tournament from a bubble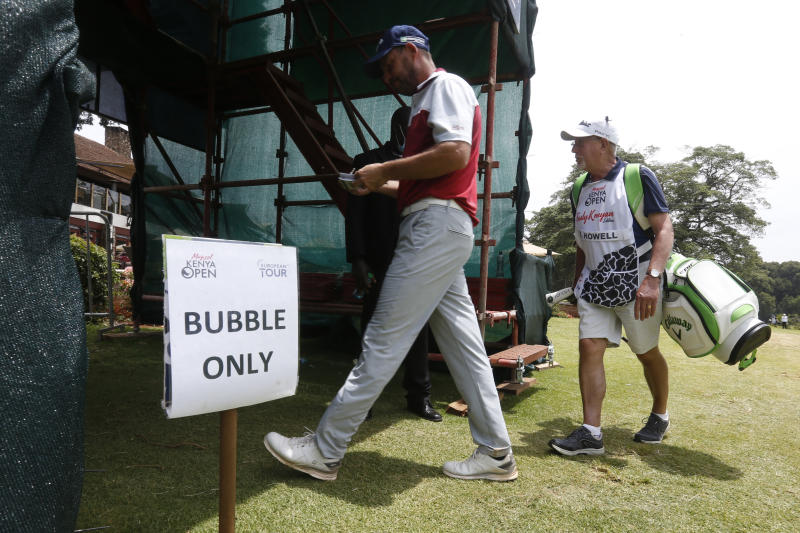 Last week we completed a first for Kenya; two back-to-back European Tour golf tournaments.
The Magical Kenya Open and the inaugural Kenya Savannah Classic at the Karen Country Club were not only successful but marked a new beginning for tournament administration during the Covid-19 pandemic times.
With over 700 people involved in running the two tournaments, precautions had to be taken to ensure the tournament would not be a super spreader of Covid-19.
All players, caddies, tournament administrators and anyone who was going to be in close proximity with the players had to be in a controlled environment.
This was referred to as the 'bubble' and it comprised four hotels and the Karen Country Club.
For those of us who were going into the bubble, we needed to have a negative Covid-19 test before being admitted and the tests were repeated every three days.
Anyone testing positive was immediately taken out of the bubble, but that was not all; anyone they had been in close contact with, was also asked to leave.
We had a 'buddy system' that made the issue of contact tracing possible. Players and their caddies were considered as one and the player was then allowed to have one friend whom they would be allowed to sit together for a meal or a chat.
Officials and tournament administrators also had a friend for the same purpose. A tête-à-tête with anyone outside the buddy group was supposed to be brief, not more than 15 minutes and it was preferably outdoors.
Even entry to the Karen Country Club was different for those in the bubble. We used different entry points from club members who were still allowed to use parts of the club house.
The thing that dampened the spirits for most golfers was the fact that there were no spectators allowed.
Sponsors who had initially expected to entertain some of their guests on the course were hardest hit when it was revealed that it was no longer possible. It did not help that the live TV feed did not work until the fourth day of the Magical Kenya Open.
After 924 rounds of golf, Sh256 million awarded in prize money in the two tournaments, Kenyan golf has set itself on a launchpad. It's possible to hold tournaments under difficult circumstances.
Wang'ombe is the General Manager of Kenya Open Golf Limited