Kenya Savannah Classic: History made as Wakhu walks into the money bracket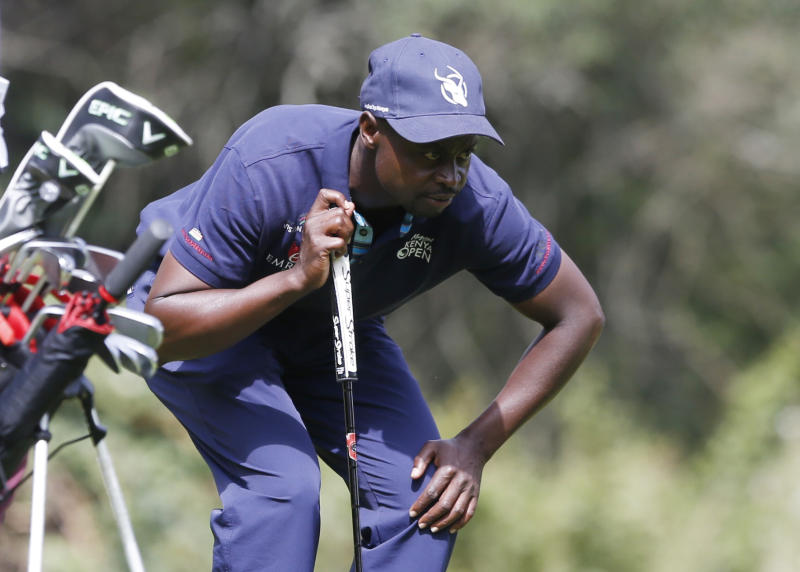 Nothing is impossible! This was the message Kenya's David Wakhu sent when he made history by firing total two rounds of eight under par 134 to make the cut at the Kenya Savannah Classic on Wednesday.
The projected cut was at four under par 138.
"I'm enjoying the best moments of my life at Karen, this is due to a simple decision I made last week," Wakhu told The Standard Sport.
Wakhu was among the batch that started round two of the tournament earlier in the day, ending his journey on a three under par 68.
He started on the back nine where he nailed birdies in the par-4 10th, par-5 11th, par-5 11th and par-4 17th.
He intensified his hunt for glory when he turned on the front nine. His effort bore fruits in the par-4 5th, par-5 6th and par-4 9th where he holed birdies.
"I started on the right footing by bagging three birdies in a row on the back nine. I really pulled up my socks in the round to be inside the cut.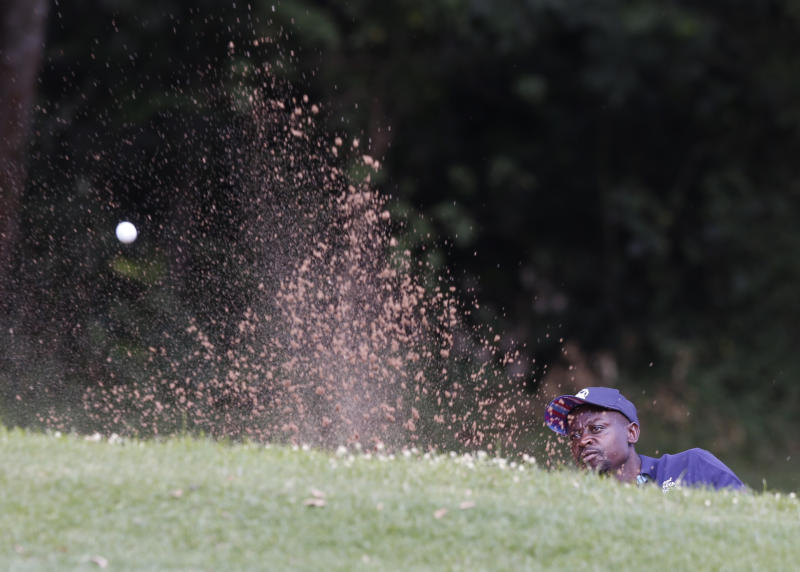 "I want to thank two of my friends who are all pros from Europe, they helped me analyse my game from round two at the Magical Kenya Open.
Take a quick survey and help us improve our website
Take a survey
"They came up with three strategies; to relax on pitch and avoid pressure, to put fear aside and lastly to believe in my mind that I'm a champion. It's already paying off," Wakhu stated.
By making the cut, Wakhu is already entitled to Sh50,000 from the Kenya Vision 2030 and a further Sh100,000 from the Kenya Breweries Limited.
Vision 2030 have also pledged to shower top local golfer from the championship with Sh250,000, second placed player with Sh200,000 and third finisher with Sh150,000.
"I have resolved to put fear aside, I now go full throttle on the greens. It's either I lose everything or gain everything.
"That's the motto. I'm glad it's paying off," said Wakhu.
At the same time, South Africa's Daniel Van Tonder took the lead on day two with Justin Harding also of South Africa and David Drysdale of Scotland joint second.
Darius Van Driel of Netherlands also settled for the course record of nine under par 62, set by Johannes Veerman of USA last week during the Kenya Open.