'King' David Wakhu shows way for Kenyans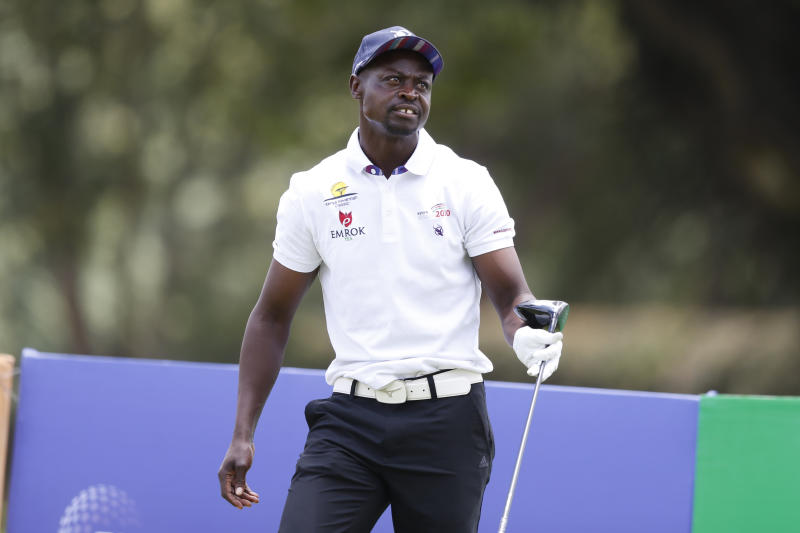 Kenya's best at Kenya Open Njoroge finishes on level par in the round one at Karen.
Kenya's David Wakhu was in a class of his own as he combed the fairways with zeal to fire a whooping five under par 66 in the opening round of Kenya Savannah Classic at the Karen Golf and Country Club in Nairobi yesterday.
At the same time, four internationals namely Joost Luiten (Netherlands), Clement Sordet (France), Alejandro Canizares (Spain) and last week's Kenya Open champion Justin Harding (South Africa) went joint top at the leader board on seven under par 64.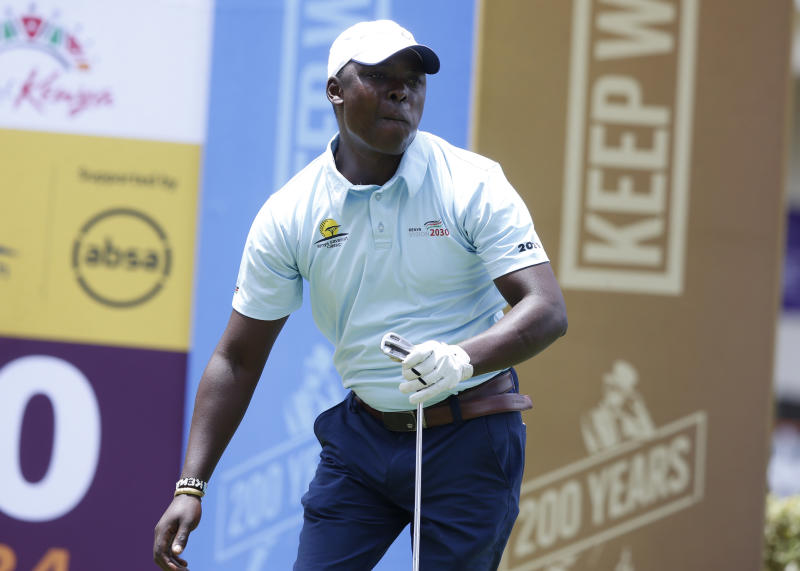 Golf Park's Wakhu had an amazing eagle in the par-5 11th.
He raked in birdies in the par-5 6th in the front nine and par-4 10th, par-4 13th and par-4 17th in the back.
"I stopped being cautious at the tee-box and on the greens. I focused to be aggressive in the pitch and it paid off, my eyes are now on the cut in round two," Wakhu told Standard Sports.
Samuel Njoroge, who made the cut at the Kenya Open last week, had tough moments on the pitch finishing on a level par after two birdies in the front nine and one at the back.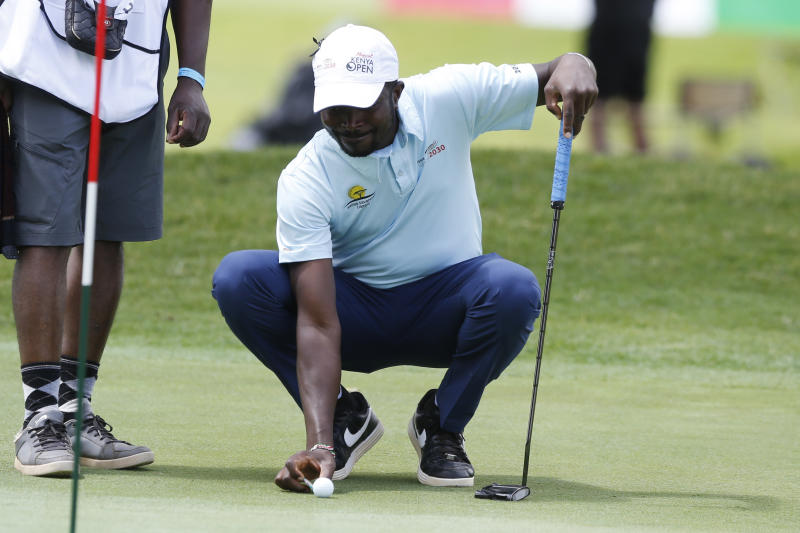 The Railway Club golfer was pulled down by bogeys in the 8th, 11th and 13th.
Take a quick survey and help us improve our website
Take a survey
"It was a good score for me, because the course was playing tough," he said. "The wind and the greens were rolling very fast so a level par score is a good one for me to start the Savannah Classic," he said.
"The ninth is an easy hole, it's a drive able par four where you can score an eagle there if you drive it well. I tried to minimise my mistakes, I had three bogeys and three birdies which I am very happy about.
"My strategy is to make the cut in round two. I'm aiming for maybe a minus three or four on the second day to be in the money bracket," added Njoroge.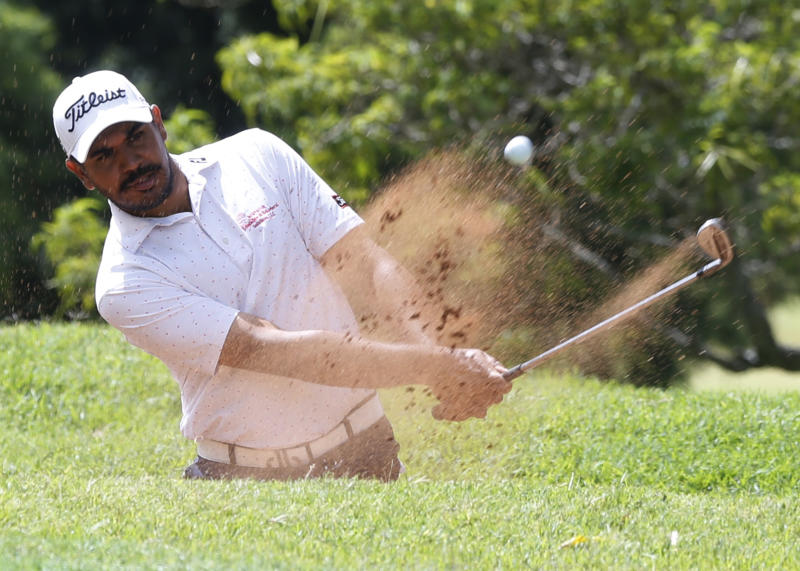 Riz Charania of Windsor hit a level par with three birdies in the front nine and one at the back.
Mumias golfer Dismas Indiza, the winner of the 2020/21Safari Tour series, extended his Kenya Open woes to the Savannah where he ended the day on one over par 72.
The 52-year old had a horror show at the back nine where he was dragged down by bogeys in the 10th, 13th,14th and the 15th.
New inclusion in the Kenya pro squad, Mohit Mediratta failed to unleash his top game, landing a similar score as Indiza.
Amateur golfer Jaydeep Singh also joined Indiza in the one over par tier after nailing birdies in the 9th and 12th.
Nyali amateur golfer Adel Balala was a cocktail of everything on the pitch. He had two double bogeys in the par-4 7th and the par-4 8th.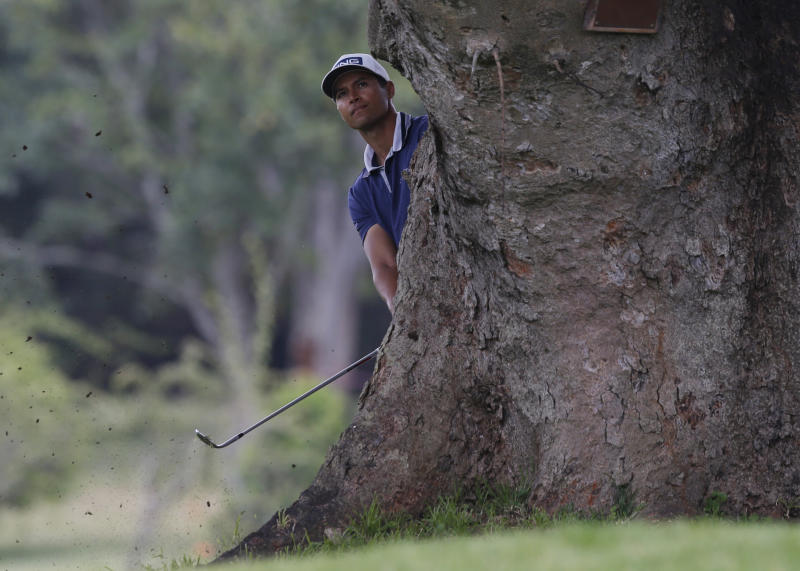 He compensated the poor runs with an amazing eagle in the par-5 11th. He bogeyed in the 5th, 15th and 18th which he went ahead to recover with birdies in the 6th, 10th and 12th to end the round on two over par 73.
Vet Lab's player Edwin Inana who is taking part in his second tournament as a pro failed to put his best foot forward.
He holed seven bogeys that saw his earlier amazing score spiral downward to five over par 76.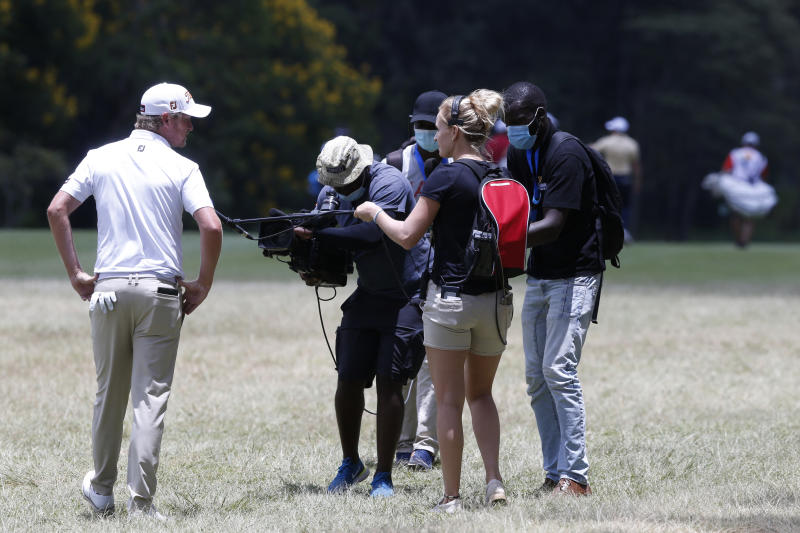 He was followed on that direction by new inclusion in the amateur team Njoroge Kibugu who harvested two double bogeys, four bogeys and three birdies to finish on seven over par.
Mathew Omondi of Vet Lab also failed to do his homework well, ending the day with a similar score as Kibugu.
Luiten of Netherlands, who first took part in the Kenya Open 15 years ago as a Challenge Tour, was happy to have finally made his big break in the tournament with a seven under par 64 yesterday.
"Seven under is a really good score around here. "No bogeys on the card is always a good thing and seven birdies.
"I had a couple more chances but I'm very happy with seven under and it's a good position for the rest of the week," Luiten added.
France's Sordet was equally excited with a similar score stating: "It was really good fun – last week was not great, I didn't play my best but I practiced well on Monday and my game feels really good now.
"I just didn't score well last week so it's nice to score seven under today."