How foreigners stormed Karen and made away with goodies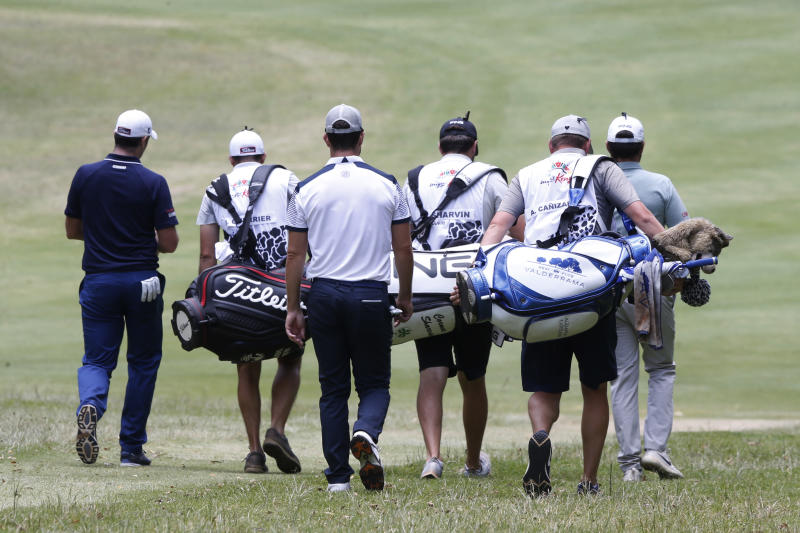 Kenya Open: KOGL to establish what went wrong for Kenyans
Only Samuel Njoroge out of the 19 locals made the projected cut which was at two under par 140.
Yet again, Kenyans fell short of their fans expectations.
Once more, foreign players called the shots and with remarkable precision, conquered at the 52nd edition of Magical Kenya Open that ended on Sunday at the Karen Golf and Country Club in Nairobi.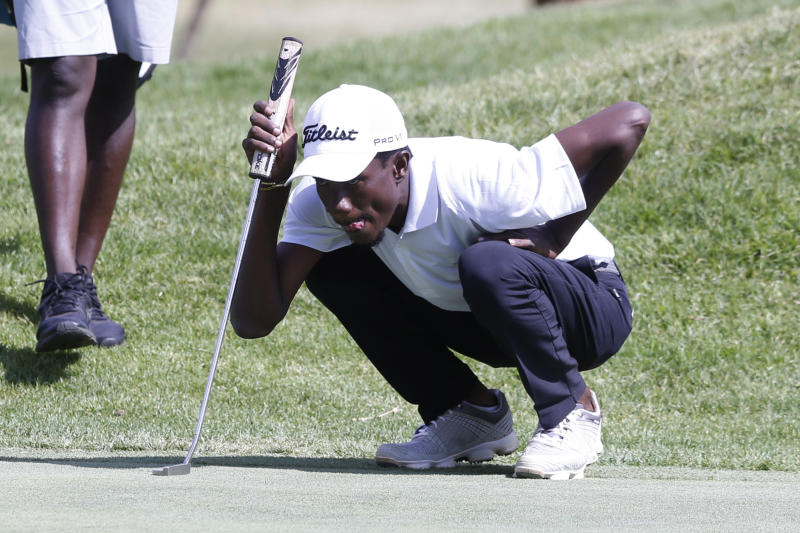 Justin Harding, 35, of South Africa emerged the winner on 21 under par 263.
With a legion of 19 players and playing at their backyard, Kenyans expected more. But in the end, it was only Railway Golf Club's Samuel Njoroge who did the country proud by making the cut.
Njoroge ended the championship in 77th position after a level par finish in the four rounds for his 72,68,74,70 scores.
The Kenyan contingent was not happy with their performance though.
"I tried my level best. My drawback was that I was not able to spend more time with the ball in order to make the right decisions while releasing my shots," the 27-year old Njoroge said.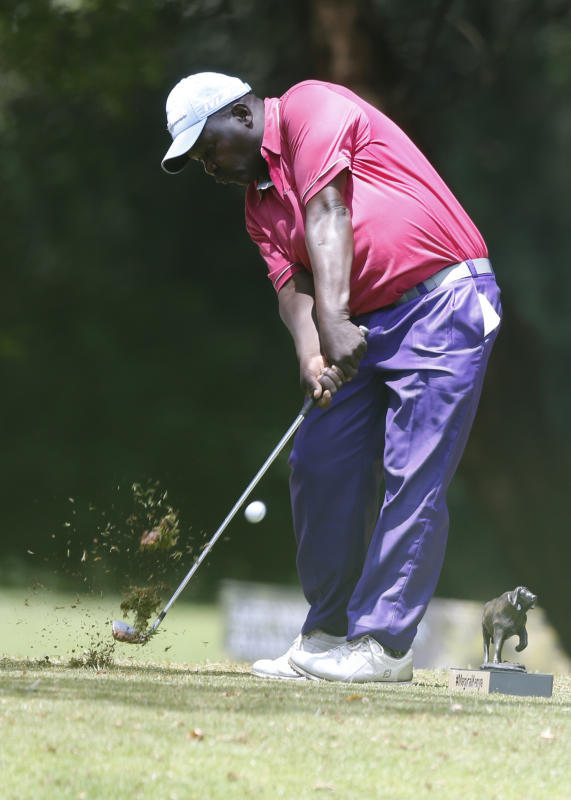 Edwin Inana of Vet Lab, who was also taking part at the event for the first time as a pro, same as Njoroge, said most of his shots were deflected by the wind.
"The course was somewhat windy but I did what I could to control my shots," Inana said.
Erick Ooko of Golf Park topped the local leaderboard along side Muthaiga's Taimur Malik on two under par 69 on the opening day.
He was glad his swings were perfect in the tournament, but rued the wrong decisions he made in holes 1,3,13 and 15 where he picked bogeys.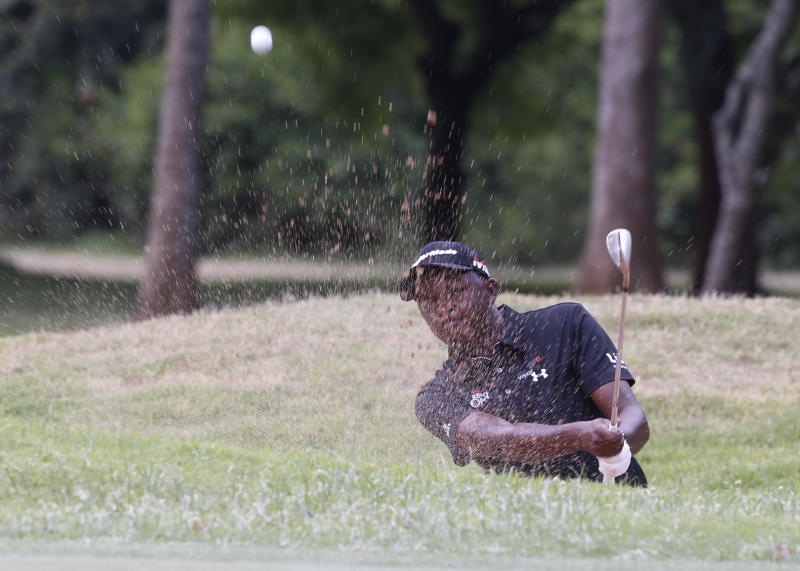 "The holes were not challenging at all, it is me who made high school mistakes. I hope this won't be repeated in the Savannah Classic," said Ooko.
Toni Omuli, also of Golf Park, said he had a problem in the par-4 hole three which he said used to be a par-5 and is currently playing long and hard.
"My other distraction was in hole 8 where my ball went out of bounds," said Omuli.
"I just need to be mentally prepared ahead of the Savannah Classic."
Another Golf Park golfer, David Wakhu, surprised many when he raked in a four under par score on day two even though it was too little too late to propel him above the projected cut, which was at two under par 140.
"My problem was that I was so careful at the tee-box. I ended up losing more shots when I started to make mistakes on the course," said Wakhu.
"Kenya Open was just a warm-up event for me. I will need to be aggressive in the Savannah Classic."
Zimbabwean golfer Robson Chinhoi, who also fell by the wayside after recording a total level par in the contest, said he could have done much better had placed the ball on the fairways and played more greens.
Chinhoi took part in all the nine legs of the Safari Tour series this season which was won by Dismas Indiza.
While commenting on the lucklustre performance by the Kenyan pros, Kenya Open Golf Limited (KOGL) said they will hold a postmortem discussion to establish when the rains started to beat Kenya.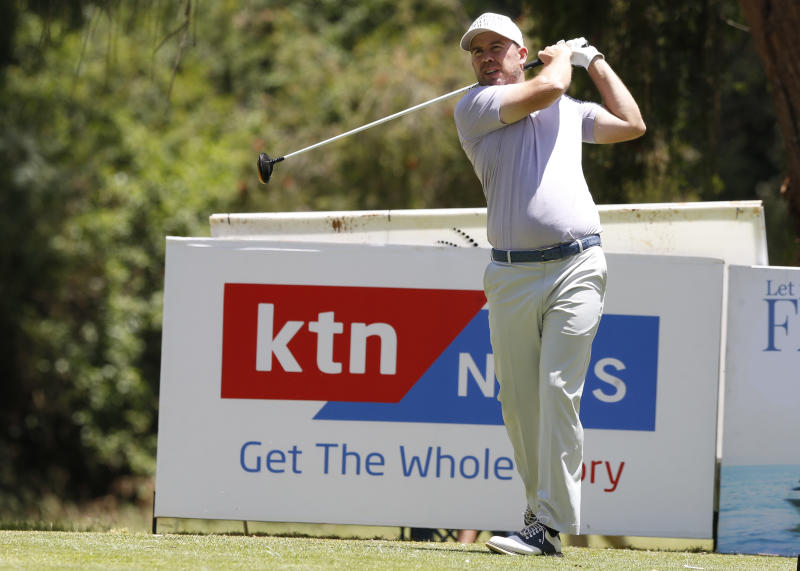 "The pros were well facilitated by the sponsors ahead of Kenya Open. They took part in the high level Safari Tour series to build skills, stamina and fitness. They needed to replicate what they learnt the whole season on the pitch at Karen, but ended up a disappointment," Tournament Director Patrick Obath said.
Obath said they will have to seek the services of sports psychologists to help the pros toughen mentally.
"That's what they need to win the Savannah Classic. We will bring motivational speakers to inspire them to victories. We don't want them to be sleeping giants," Obath added.