Ten things you didn't know about star Ngige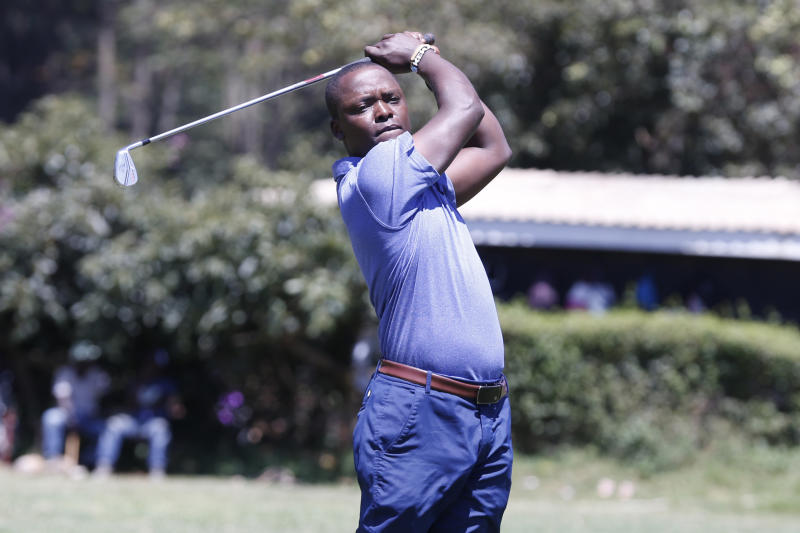 The Thika Sports Club golfer is among two Kenyans who made the cut in 2019 Magical Kenya Open tournament.
Simon Ngige, the Thika Sports Club golfer, is among Kenya's six players tipped to make it to Day Three at the 2021 Magical Kenya Open tournament that gets underway at Karen Golf and Country Club, Nairobi, next week.
On Thursday, Vision 2030 awarded the 33-year-old father of three Sh50, 000 for finishing second overall at the just concluded 2020/2021 Safari Tour series, which earned him qualification to the global showpiece that brings together some of the world's top players and previous past winners.
Here, Standard Sports takes a look at some of the 10 incredible things you didn't know about the player who bestrides the greens and fairways like a colossus.
Primary school drop out
Unlike many of his peers, Ngige never set foot in a secondary school.
He discontinued schooling for lack of school fees after competing Standard Eight at Ngongongeri Primary School in Njoro, Nakuru County.
Improved spoken English on golf course
Even with little education, Ngige has a good command of the English language.
Ngige says he learned English while interacting with educated golfers on the course. "On the greens, you meet many learned players who may be top lawyers, doctors, expatriates and businessmen.
"The only way to communicate with them is through English, especially foreigners. Through this, I learned English very fast. I also read a lot," he said.
Was once a mechanic
After finishing primary school, Ngige studied a mechanics course. By and by, Ngige realised he had little interest in the course. It was not long before he dropped out and tried golfing.
A friend introduced him to golf
With the harsh financial hardships, Ngige had to make an obtuse thought. And after soul searching, he met a friend in the late Jimmy Manyara, who was a good amateur at Njoro Country Club.
He soon started accompanying Manyara to the golf course and within a short time, he gathered interest in golf. His passion for the sport grew gradually. He would soon become a member of the club that has also produced top stars among them Professional Golfers of Kenya captain C.J Wangai, a resident golfer at Sigona.
Widely traveled
Ngige has played golf in some of the most prestigious courses around the world.
He has played in Australia, South Africa, Zambia, Zimbabwe, Nigeria, Burundi and Rwanda among others.
Loves white meat
Meat is Ngige's favourite food, but only white meat. He does not like red meat. "Its because red meat stays in the stomach for two days to be digested completely," he claims. As a golfer, Ngige says he takes easily digestible food that keeps him light.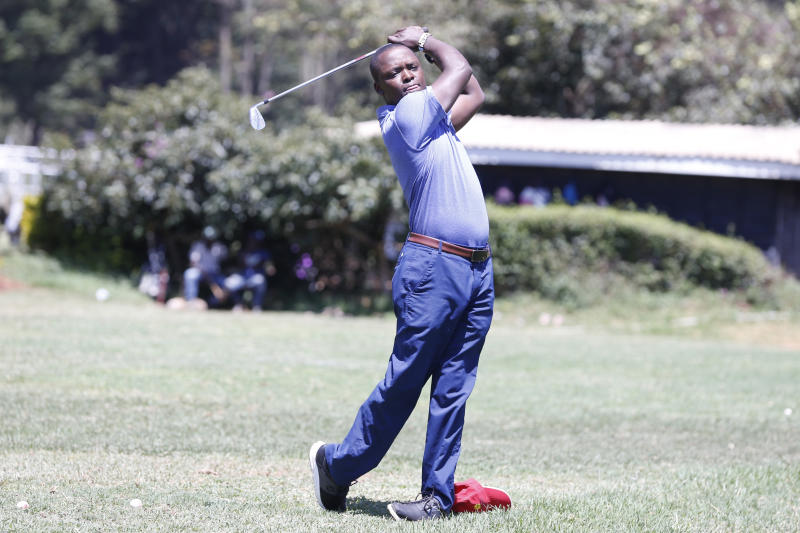 Too impatient
If you need golf lessons, then Ngige is not the right tutor. And he admits that he is not a good teacher because of his impatience. "I hate anything that diverts my attention from the pitch."
Mercedes is his dream car
Most people from western Kenya are known to love Mercedes. Ngige too is one of them.
He says the German machine is his dream car only that he owns a Caldina Chopper at the moment.
Business dealer
Ngige loves business deals and has lofty dreams. He speaks highly of upcoming Vet Lab player Edwin Inana Mudanyi who has also qualified for the Kenyan Open.
Ngige says the 26-year-old Inana will be the next Tiger Woods of Kenya if he stays focused.
"I have watched the young man, he has a bright future in golf. He should stay focused in order to realise his full potential."
Baby faced 'assassin'
If you meet Ngige for the first time, you would mistake him for a young boy. His is lean, soft-spoken and cannot go unnoticed.
Unknown to many, even those in his immediate circle, that he is married and has three children — two boys and a girl.