'Njoro' steadily following in the footsteps of big brother CJ Wangai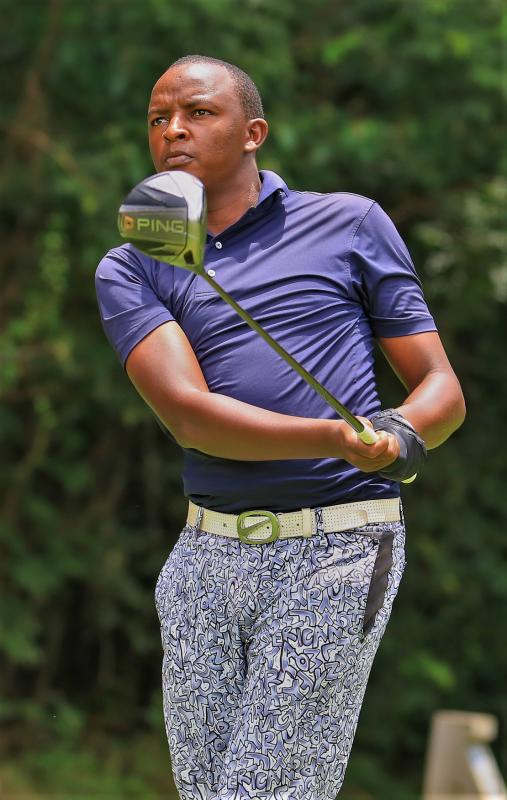 'Njoro' steadily following in the footsteps of big brother CJ Wangai
Most golfers contend that there's nothing as gratifying as securing a card to play in the Tour.
It doesn't matter the stature. It can as well be a mini-tour or the grandest stage of them all, the Professional Golf Association (PGA) Tour.
What matters is to be there, playing against the big boys and girls of the course.
Once a player secures their shot on the big stage, often playing for the purses and wins a tournament or two, his or her troubles are mostly behind them or so they believe.
One such player is, Samuel Njoroge, who turned pro last October while playing off +4.
The 25-year-old is already causing ripples on the local Safari Tour where he has participated in all the nine events.
Njoroge made eight top-10 finishes out of the nine starts despite failing to making the cut at the Great Rift Valley Golf Resort and Lodge leg after being taken ill.
'Njoro', as he is known to his peers, is a younger brother to Professional Golfers Association of Kenya (PGK) captain CJ Wangai, who also qualified for this year's Magical Kenya Open.
Njoroge is based at Kenya Railway Golf Club in Nairobi.
Take a quick survey and help us improve our website
Take a survey
"Turning pro is a dream come true," said Njoroge. "I would have wanted to turn pro earlier because I felt I was ready for the new challenge, but Covid-19 happened and my plans were disrupted."
Njoroge made the 12-man team that will represent the country at the Magical Kenya Open, on March 18-21 at the Karen Country Club.
Aware of what awaits him, Njoroge has crafted a practice routine that includes one hour of doing stretches before he puts in about three hours of short game, long irons, woods and bunker shots.
He later works on his putting, chipping and playing some holes.
"At the moment, I can't afford to engage a personal trainer due to lack of sponsorship so it's more of a Do It Yourself (DIY) approach that is working well for me," said Njoroge.
"Sometimes I'm lucky though, when John Limp from Karen Club, offers some classes for free."
Njoroge's previous conquests on the course before turning pro include, Golfer of The Year awards (Goty) 2019, 2018, Sigona Bowl winner 2019, 2019, Mt Kenya Championship winner 2019, 2018, Karen Challenge winner 2018 as well as winning Stroke play Championship in 2018.
Njoroge is steadily following in the footsteps of his big brother CJ Wangai as he seeks to post impressive results at this year's meet by making the cut and completing a top-20 finish.
"I'm ready for the challenge and believe it's my time to do well based on my recent performances," Njoro said.