Jastas Madoya hoping for better showing at Kenya Open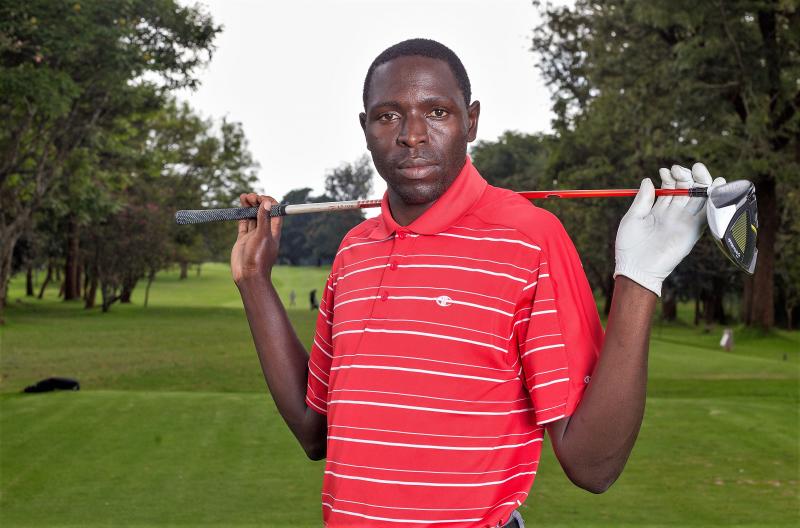 For 34-year-old golfer Jastas Madoya, the Magical Kenya Open 2021 will be a grand test of his resilience.
This year's tournament will be his 12th appearance in the event to be played at the lush Karen Country Club course.
He played Kenya Open between 2009 and 2016 as an amateur and thereafter as a professional.
"It's because of God's grace that I've been able to play at the Kenya Open. I'll be relying on my vast experience gained over the years to play well. I'm confident of a better showing this year," Madoya said
He will however have to deal with the pressure from his fans as he tries to manage the expectations from different quarters.
"The course fright that I used to have playing alongside big names is now behind me. I have matured as a golfer. Back when I started, I could easily be carried away by someone else's good play and would end up losing my focus but since the beginning of 2019, I've been able to deal with that."
The Safari Tour tournament has presented Madoya as well as many other golfers with the springboard they needed to work on several aspects of their game.
He returned commendable scores of 67, 73, 74, 73 (287) at the Great Rift Valley, 73, 73, 76, 72 (294) in Nyali, 74, 72, 72, 78 (296) in Muthaiga and 73, 73, 75, 71 (292) at Karen Country Club.
Take a quick survey and help us improve our website
Take a survey
He will be banking on his main strength of long game, chipping and putting to achieve his desire to perform well at the European Tour sanctioned tournament next month.
A field of 156 local and international professionals are expected to grace the event that will be aired live on various platforms under The Standard Group PLC.
Some of the tournament highlights will be the participation of the past five years Kenya Open winners Guido Migliozi (2019), Lorenzo Gagli (2018, Aron Rai (2017), Sebastian Soderberg (2016) and Haydn Porteous (2015).
Kenya's challenge will be led by Mumias Sports Club's Dismas Indiza, Muthaiga's Greg Snow, Thika Sports Club's Simon Ngige and Vet Labs Edwin Mudanyi.
Others are, CJ Wangai of Sigona and his younger brother Samuel Njoroge of Kenya Railway Club and Golf Park duo of David Waku and Erick Ooko alongside Madoya.
Madoya says he sees lot of potential in Dismas Indiza who won the ninth and final leg of Safari Tour this week.
Equally he says Ngige was in top shape with the potential to return good showing at the tournament as well as Muthaiga's Snow although he was quick to point out that having engaged a new coach, Snow might have challenges since he seems not to have jelled.
Madoya is grateful to Great Rift Valley for giving him the opportunity to practice and play there as well as Betika's George Mburu who came to their aid during a Covid-19 disrupted period.