EXPLAINER: What are the 'jaws of life' that saved Tiger Woods after freak accident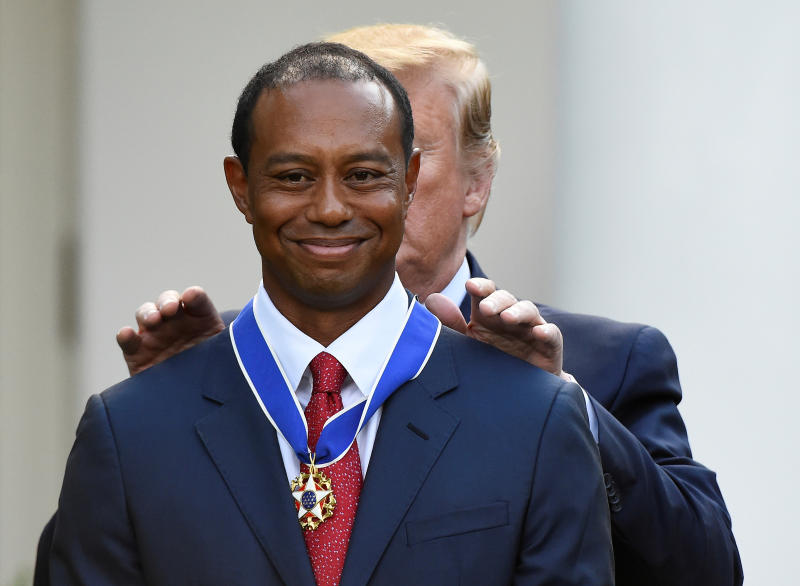 Golf megastar Tiger Woods sustained multiple injuries in a freak crash on Tuesday in Los Angeles, California.
The Los Angeles County Sheriff's Department said that paramedics used the 'Jaws of Life' to extricate him from his SUV, the Genesis GV80.
What are the 'Jaws of Life'?
According to Motor Biscuit, 'The Jaws of Life' are typically hand-held hydraulic tools that can cut through thick metal or spread it apart.
They help in removing trapped victims in serious accidents when the vehicle has crushed in around the person.
A portable engine pumps hydraulic fluid into a piston-cylinder. This either opens or closes arms that are attached to cutting blades or spreaders.
By the touch of a button, the hand-held device can open with a force of 16,000 pounds, or close with the force of 14,400 pounds.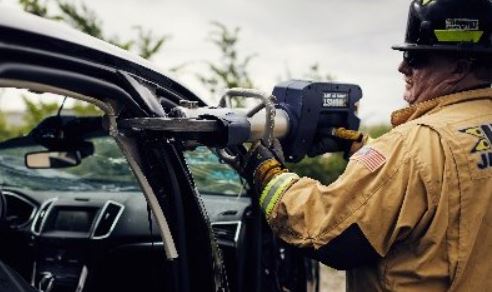 How the 'Jaws of life' tools work
The jaws of the device can chomp through vehicle top pillars like a hot knife on butter. Metal that has trapped occupants can be moved to make extraditing a victim easier and faster.
The steel blades are made from forged, heat-treated metal. Most of the time the power unit running the Jaws is fuel-driven. But it can also be electrical, pneumatic, or hydraulic.
There are 12,358 pounds of cutting force at the blade centre, 22,455 pounds of cutting force at the notch.
The cutters are capable of cutting through 4.25-inch thick metal. They can also be used for breaking apart or moving concrete or rocks in a cave-in or collapsed building.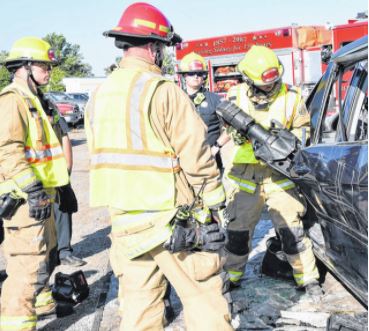 Tiger Woods survives
The 'Jaws of Life' have saved millions of victims of auto accidents over the decades but time is critical.
Much of the victims' chances of survival depend on how quickly they receive medical attention.
The first police officer to help Tiger Woods at the scene of his car accident said the legendary golfer was very fortunate to be alive.
It was revealed on Tuesday Woods was driving at a high speed at the notorious accident-prone spot in Los Angeles, and investigators will test whether he had drugs or alcohol in his system.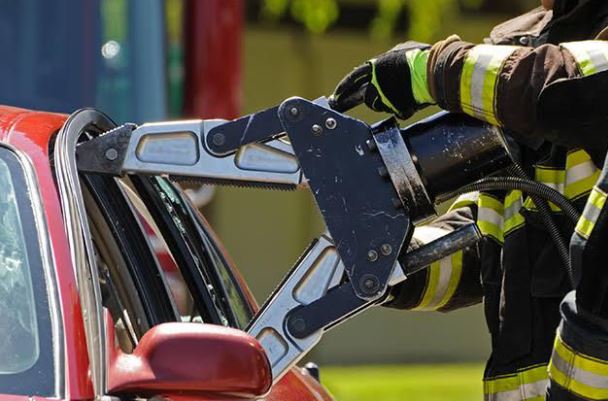 Officer Carlos Gonzalez found Woods conscious in the driver's seat of his SUV.
Gonzalez said he talked to Woods, to keep him calm until he could be cut from his vehicle, which was badly damaged from the impact - although the protective interior was intact.
The police officer pointed out that the 45- year-old did not seem intoxicated, and the Los Angeles Sheriff's Department does not take blood tests at the scene of accidents.
Woods' recovery
Sources close to the golfer told Daily mail Woods' injuries include a compound fracture and shattered ankle in one leg.
Woods is awake and recovering from surgery, according to a statement posted early Wednesday on his official Twitter account.
pic.twitter.com/vZitnFV0YA — Tiger Woods (@TigerWoods) February 24, 2021