Thiongo wins Limuru Captain's prize 2020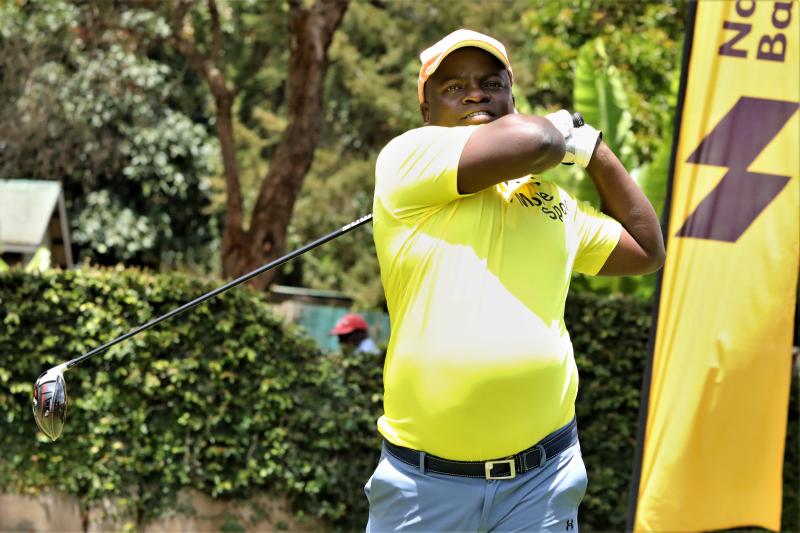 Home golfer Anthony Thiongo is the overall winner of Limuru Country Club Captain (Fred Ikana) Prize 2020.
Playing off handicap 21, Thiongo, who was using his irons after dropping his woods, enjoyed a great round thanks to the lush fairways.
He hit his iron-5 off the deck, which saw him drop his tee-shots 260-yards down the fairways.
The meet was presented by Centsavvy Credit, The Standard Group, National Bank of Kenya, Britam, Aga Khan University Hospital, Greensteds Schools and EABL.
Other were Askomint, Canna Flour, Farmers Choice, Britam, Naivas, Haier, Thayu, Nokia, Windsor Motors and Friends of The Captain.
On his front nine, Thiongo managed a single par on the fifth hole with bogey on the first, second, third holes.
He then triple-bogeyed the fourth, a par-five and picked successive bogeys on the par-four sixth, par-three seventh, par-four eighth and the ninth, which is a par-four, to finish his front nine with 19 stableford points
After the turn, Thiongo picked three more bogeys on the par-four 10th, par-four 11th and par-four 12th holes.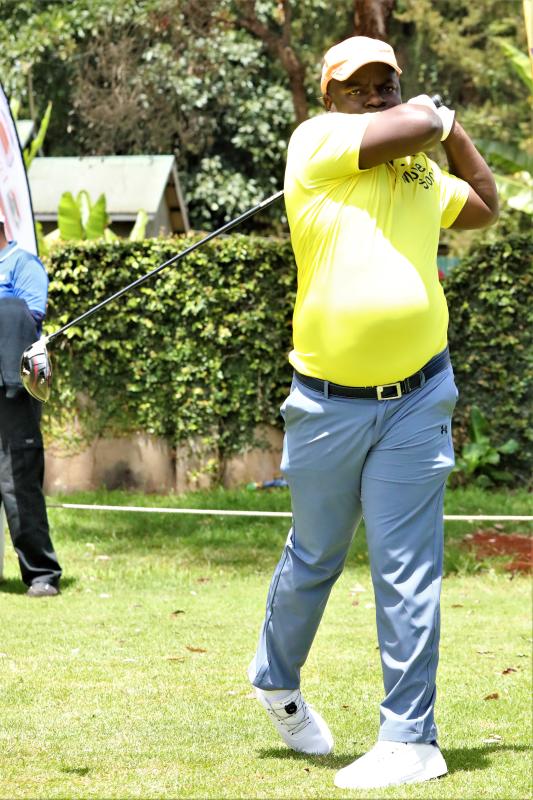 He then displayed a brief moment of bravado as he inked two back-to-back pars on the par-four 13th and par-three 14th holes.
He then double-bogeyed on the par-five 15th hole and parred the par-three 16th hole.
Thiongo then bogeyed the 17th, a par-four, before winding up his round of 18 with a bogey on the last hole a par-five, for a score of 21 stableford points.
The meet was graced by over 300 golfers.
"It was an amazing day out on the course. I didn't think I'd win when I came to the course today, even though I've been playing some good golf lately," Thiongo said.
Loosing to Thiongo on count-back was handicap 9 Joe Wainaina, who had a similar score of 40 stableford points to claim Men winner prize.
Men winner second was handicap 9, Julius Ngonga on a score of 39 stableford points, while Simon Mwangi, with 38 stableford points, was Men winner third.
Playing off handicap 27, Tabby Mungai took the Lady winner prize on a score of 37 stableford points.
Lady winner second prize went to Mwongeli Nzioka playing off handicap 9.