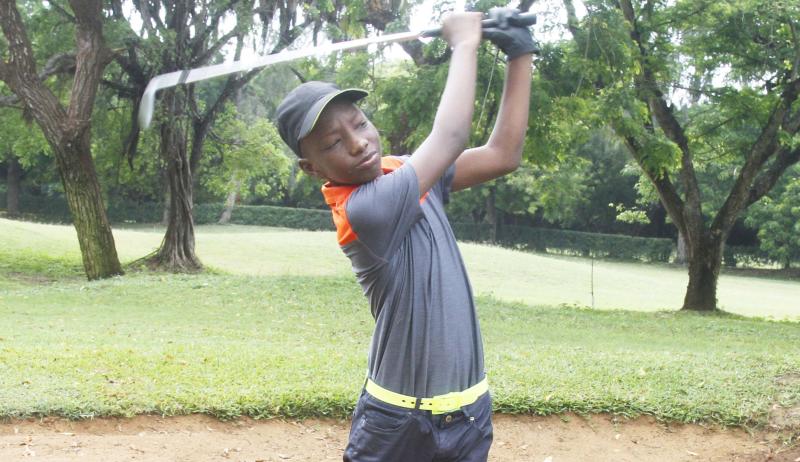 He is a young golfer, whose confidence is unrivalled.
To 10-year-old Hawii Larsson Odoo, he holds his future in his hands every time he swings that gold club.
He does so with much perfection and enviable finesse. No wonder he believes big things are coming his way.
His top form attests to a junior golfer destined for greatness.
Odoo has emerged as one of the top-ranked young golfers in Coast region.
"Learning the game of golf at a tender age is obviously good but playing the sport at a young age is even better," said Odoo.
"The greatest thing about golf is that you can play at any age and remain physically fit," added the youngster. Unlike other sports, Odoo said learning the sport can sometimes be tough, especially if one's parents or guardians are not keen on the sport.
"For one to venture into golfing, he or she must have access to clubs and a course, which most children lack as most clubs are privately owned," he said.
Odoo draws inspiration from Tiger Woods, who is his idol.
"I have the push to succeed and my aim is to have golf take me to the top of the charts," says the golfer, whose mother Terry Odoo is a former Lady Captain at Nyali Golf and Country Club and his father Charles Odoo is a director at the same club.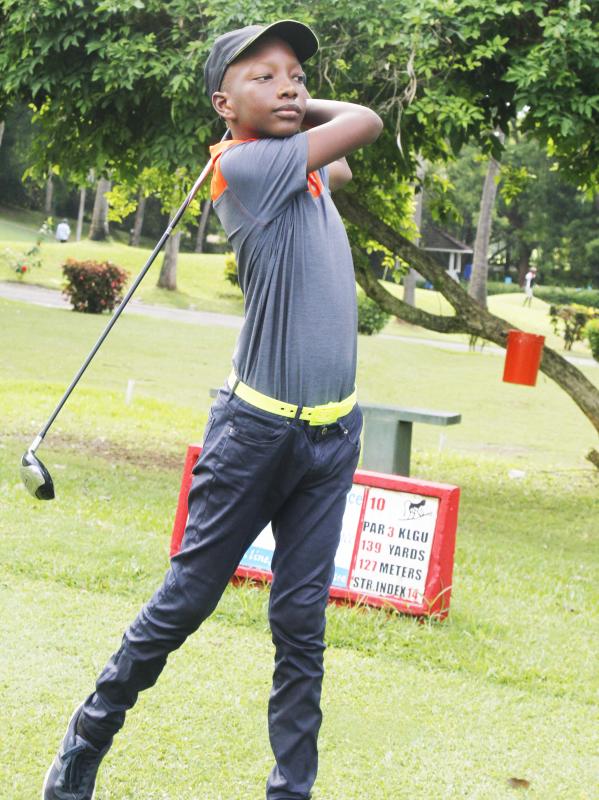 He says his dream is to represent the country in international championships.
"As I grow older and take part in more training sessions, I will be able to sharpen my skills and get ready for more challenges on the course," he said
To Odoo, parents and guardians play an important role in shaping skills of their children.
"Do not push your children to play golf but encourage them all the time. This helps boost their confidence in any sport," he said.
"Also, don't push them to do what they can't achieve, instead, get support them endlessly with proper playing equipment and access to clubs," said Odoo.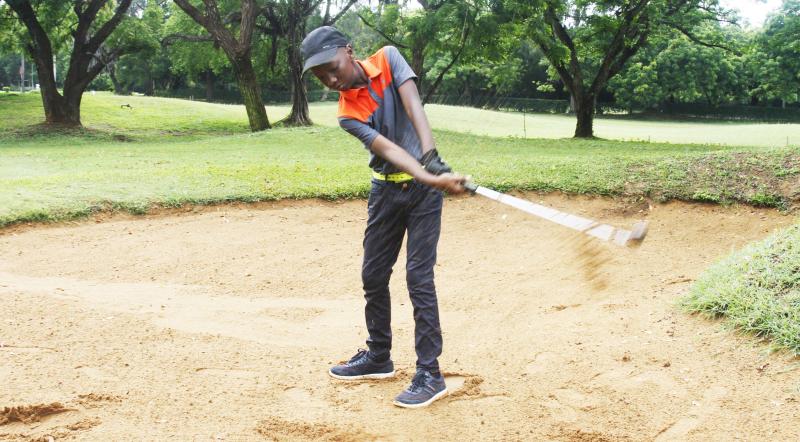 Born on October 29, 2009 in Mombasa, Odoo has followed in the footsteps of his parents who are avid golfers.
"My parents have inspired me to venture into the golfing world because I used to accompany them to clubs as they went about with their training sessions. Veteran golfer Ngugi Njuguna spotted me when I was six and started training me on how to play golf," said Odoo.
"Since we were on a long holiday due to Covid-19 pandemic, I always accompanied my parents for their nine-hole training sessions in the afternoons. I wanted to improve my handicap," said the handicap 36 junior.
"My current experiences are just all about training, patience, remaining focused and observing golf rules," he said.
"I have won three events, two Clubnites and the recent Kambasome event at Mombasa Golf Club where I was declared the best junior."