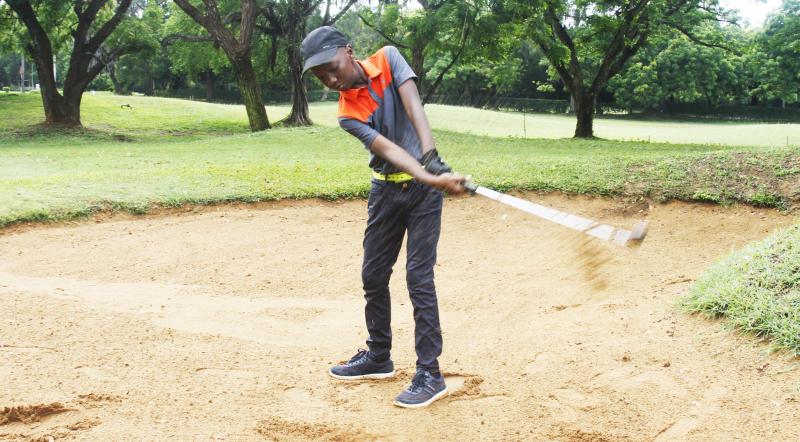 The golf industry is massive. Its cash streams stretch from sales of golf clubs, balls, shoes, gloves and attire, to the Green fees and Handicapping fee you pay.
Golfers spend millions of shillings on golf items and thousands of Man-Hours on the golf course and driving range.
But have you ever asked yourself whether all that time, money and effort are worth it? Are you getting value for your money? That's the question you need to ask yourself as you plan your 2021 golfing year.
There is at least one group that can shout out an emphatic, Yes: our senior golfers. These are mostly retirees whose day on the links beats a day anywhere else.
The long walk is a vital exercise for their aging bodies and breathing the cool air and the freshness of fresh-cut grass and the flowers on the fairways is simply refreshing.
The one person who is most likely getting a raw deal out of golf is the regular golfer, the Weekend Warrior, you!
An exercise any good golf teacher or coach engages in is surreptitiously checking "What's In The Bag", WITB, of golf players as they wait to tee off. They are not happy at what they see.
There is a whole lot of golfers out there playing the wrong golf clubs. Technology in golf has changed so much in the last forty years, any of your golf clubs that is more than five years old is outdated and underperforming.
You also need to know your equipment. Beginners, Seniors and most mid-handicappers usually have low swing speeds and thus have no business playing clubs with stiff shafts. Yet we see it every day. Most have no idea what shafts they have.
Similarly, unless you are in the single digit handicaps you definitely should not be playing muscle back blade irons. Blades are for the best players. You should switch to Cavity Backs.
The other area golfers waste their money in is buying expensive golf balls. The Titleist Prov1, Srixon Z-Star, Taylormade TP and Callaway Chrome are the best golf balls in the world technology-wise, but best for who?
These Tier 1 balls are best for high swing speed swingers, who can extract the juice from the multi-layer ball construction. The rest of you are wasting money on them: they will slice, sink in water just like your Pinnacle, so what is the point?
The soft mantle layer covering the high compression core makes the ball feel softer to low speed swingers, hence it travels a shorter distance. You are robbing yourself of distance.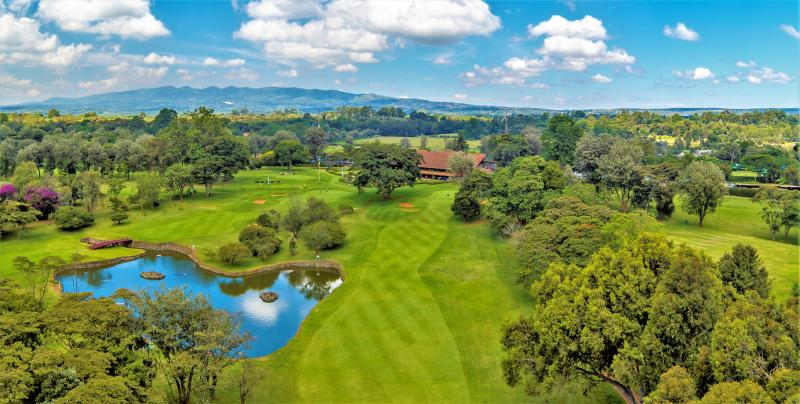 Instead of these pricey balls, think Srixon Softfeel, Titleist Velocity and Bridgestone e6. At almost half the price of Tier1 balls, Tier 3 balls give you the best bang for your buck.
The biggest ticket item in golf is golf club membership. Joining fees range from hundreds of thousands of shillings to millions. Is joining a club worth it? Definitely, but only if you will be playing enough rounds.
Considering the recurrent annual subscription fees, the other option is to play your golf at Cash-for-play courses like the Nairobi Racecourse based Golf Park or Windsor Golf Course. As a public place, it does have its limitations.
The other option is to pay green fees at any of the golf clubs. Most golfers, and non-golfers are not aware that you do not need to be a member's guest to play at these top golf clubs. Just walk in, pay the green fees and play.
You are low priority though. On competition days and club nights most clubs will not allow you on the course since slots are mostly fully booked.
The last area I see you and your golf clubs losing is on Handicapping fees. You do not have control over this and probably don't pay much attention to the Sh3,000 your club charges you for Handicapping. There has been talk of increasing it to Ksh5,000!
Cumulatively, the 8000 Handicapped golfers in the country were paying Sh 24million for CONGU Handicapping.
Why were golfers paying all those millions? Just because we play golf by the R&A golf rules or because we adopted CONGU Handicapping?
In reality it was a scam. R&A adopted CONGU as their Handicapping system, then appointed a few software developers as official Handicapping system software sellers. Next, they shrewdly designated regional Unions as the only issuers of CONGU based handicaps. Mind you, there is a difference between R&A and CONGU.
Then came the clincher: the R&A ordered that an individual club could not buy the software directly from these developers. They could only buy from these few developers and only through their regional or National Union!
This made bodies like KGU de facto monopolies, who in return, made some money from the CONGU software fee and license.
In addition, since they now had all golfers helpless, they piled on a tidy overhead on the Handicapping fee and license to run their operations.
What value did Kenya golfers get in return? A measly six or so National Amateur competitions that also had sponsors. Bottom line: golfers and clubs have not been getting value for this pseudo Handicapping Tax.
Thank God CONGU is now dead, effective November 1, 2020 . CONGU has been replaced by the World Handicap System, WHS.
As of today, the Handicap you are holding is illegal. By now you should have a WHS Handicap. It boggles the mind why we are in this situation since KGU honchos have known that CONGU would die on November 1, 2020, since 2018. There can't be worse incompetence. Golf is going the FKF way.
It's a shame that our Tanzania and Uganda neighbours already have WHS working but we do not. KGU has set a seminar on WHS Handicapping for January 25, 2021, so don't hold your breath waiting for a KGU/WHS Handicap any time soon. And online entry of your scores to a centralized system is a distant dream.
This is probably why some clubs have already purchased WHS Handicapping software. It also helps falling into that CONGU/KGU monopoly price gouging trap again.
Golf in Kenya has stagnated and needs to grow. We are lagging behind the rest of the world. Ask yourself, why is that today, in the second decade of the third millennium, why are we still returning golf scores using archaic, hundred-year technology? Pencils and scorecards!
They are so prone to fraud anyway. We have heard of some sneaky golf betting bandits and glory hunters changing the scores on their card after the marker has signed it.
In any case, with risk of Covid-19 still very much around us, no other person other than the player should handle that card. Some clubs have solved that one by requesting golfers to take a photo of the signed card.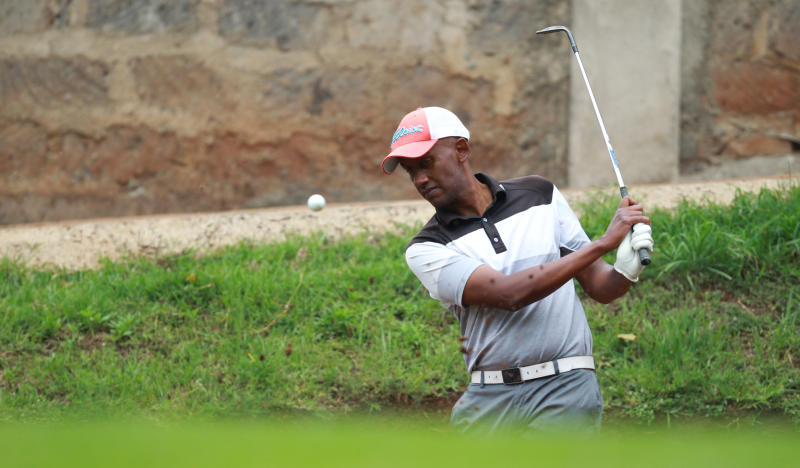 But the marker still has to touch the card when signing it: we are going around in circles, Covid-wise.
The player then sends the photo by phone or email for data entry, which means that someone club staff or Handicap Manager still has to key in the data.
That is still so 1980s! Why not develop a phone App through which a golfer will enter his scores, hole by hole, that is then transmitted to his Club server and updates Handicap immediately?
This is how the WHS is designed to work. Nothing new here, the USGA's GHIN system has been doing this for years.
Your marker will log in to your card, from his phone, and verify your score, and thus locking it for processing. The software will automatically adjust any score greater than double bogey as WHS now restricts.
This will also be a nice way to catch sandbaggers; those golf bandits who only return bad cards, and conveniently do not when they play away courses even when they post good scores and take your bet money, in order to bloat their Handicaps.
With this App, your peers will be able to see your scores online. The App will carry your home club's course and slope ratings, which will make it easy to calculate your playing handicap at any other course in the world since the WHS only awards you a Handicap Index.
The index needs to be converted to a playing Handicap every time you play another course or from different tees, even at your own clubs. Such an App is the ultimate value for your money this year. Over to you, Golf Club Management.
For those who don't need an official Club Handicap but still want to track their Handicap as calculated per WHS rules, there are several free online calculators for that.
Here is to an exciting golf year 2021, one that is value for your money, time and efforts! [email protected], @pigamingi1