Wesley Muthaura heads back to school with victory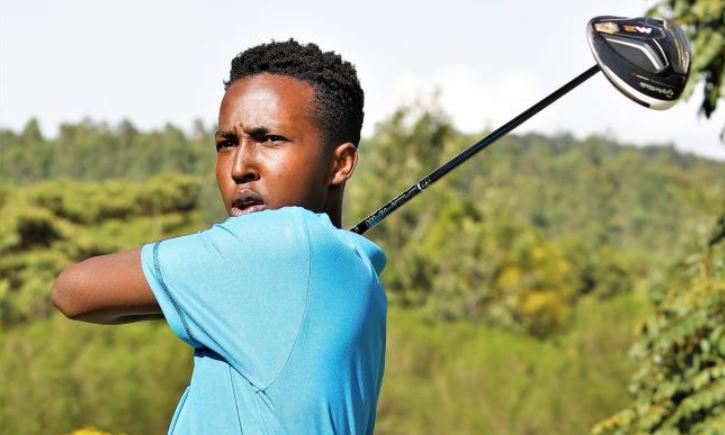 Youngster Wesley Muthaura carded a round total of 45 stableford points to win 2021 Year Opener tournament at the par-72 Nakuru Golf Club course over the weekend.
Playing off handicap 14, Muthaura chalked his pars on the opener, a par-four, par-four second hole, fifth (a par-five), par-four sixth and the par-four seventh holes.
He also inked two deserved birdies on the par-four third and par-four eighth hole with his first double-bogey coming in on the par-five ninth hole.
After the halfway mark, he seemed to run out of steam as he picked his second bogey on the par-four 10th but saved face with a par on the par-four 11th hole.
He then birdied the par-four 12th hole before suffering temporary "birdiosis" which saw him card his second and last double-bogey for the day on the par-five 13th hole.
Muthaura bounced back with two successive pars on the par-four 14th and par-three 15th holes. He then had two back-to-back bogeys on the par-five 16th and par-three 17th holes before sinking a par on the homestretch, par-five 18th hole.
It was the best back to school present for Wesley, who resumes his studies today, after a long break due to the Covid-19 pandemic that saw learning suspended since March last year.
Muthaura said; "I was feeling confident with my swings and didn't think or doubt myself through the 18 holes. I was targeting to play single handicap before going back to school. The encouragement and support I have received from my parents, fellow juniors of our club, is bearing fruits."
"It also felt nice to defeat my father and brother. At least, I got the first laugh of the year because we've always been so competitive whenever we are in a tournament. I'm delighted to have got the first win of the year and hopefully, more will follow," added Muthaura.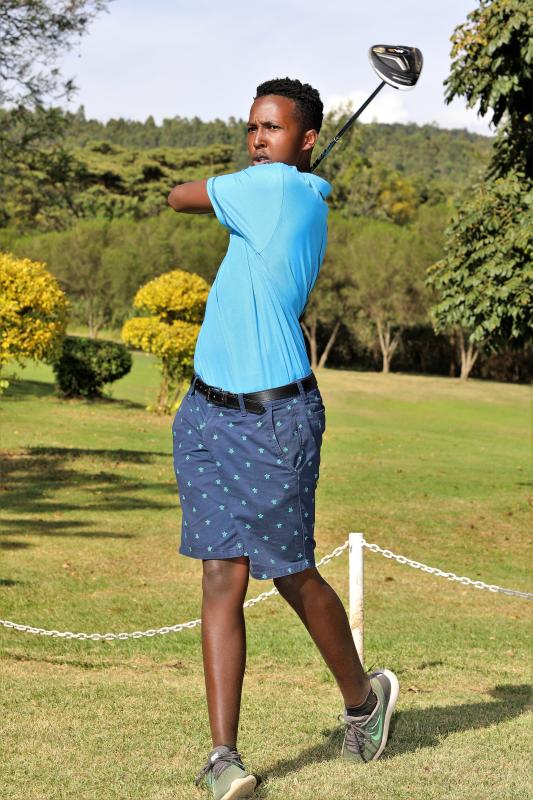 At Kakamega Sports Club, handicap 24 Bishop Simon Oketch won Lady Captain's prize on a score of 42 stableford points. Ranjinder Sembi, playing off handicap 24, took the Men winner prize on a score of 36 stableford points.
Handicap 25 Rosemary Angote was the Lady winner with 38 stableford points while Janet Wasike settled for Lady winner second on a score of 33 stableford points.
Nandi Bears Club's Wilson Chepkwony was Guest winner on a score of 37 stableford points.
At Kenya Railway Golf Club, handicap 20 Laban Gathungu won the Saturday Casino top prize.