Pethebridge crowned in Nanyuki
GOLF By Mose Sammy | December 14th 2020 | 3 min read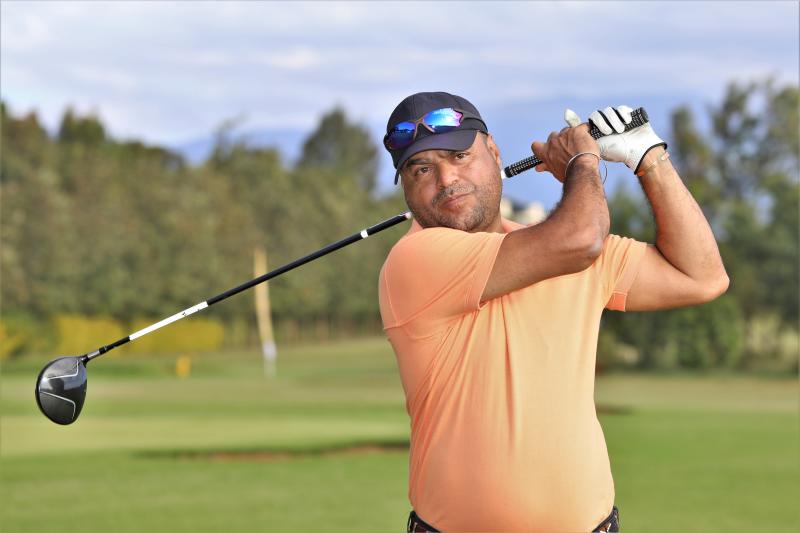 With a commanding score of 39 stableford points, Chris Pethebridge claimed Chairman (Kuldip Singh) 2020 overall title at Nanyuki Sports Club over the weekend.
Pethebrigde, playing off handicap 20, was in his element, navigating the tough playing course whose pin positions were equally testing and challenging.
Crown Paints Limited presented the fun-filled tournament in association with Modsan Hardware Limited, Bosch, and Homework Supplies.
Greenkeeper Peter Rimui positioned the pins at tricky positions throughout the nine hole course, which saw most of the 83 golfers, who took part in the event, return not so good scores.
On the outward nine, Pethebridge set sail on the wrong footing with a bogey on the opener, a par-four. The par-four fifth, par-four sixth, par-five seventh, par-three ninth holes.
His other bogeys were picked on the par-three 12th, par-four 14th, par-four 15th, par-five 17th and the final hole, a par-three 18th.
Pethebridge, however, spiced up his score with a birdie on the par-four 13th icing it with three pars inked on the par-four second, par-four fourth and the toughest hole on the course, a stroke-index one, par-five eighth.
"It is an amazing feeling to have been declared the winner especially after conquering the testing pin positions, which made it very difficult for one to score. I'm delighted with my superb recovery shots too," said Pethebridge.
Trailing Pethebridgeby a single point to claim Men winner prize on a score of 38 stableford points was F Ndegwa, playing off handicap 18.
Mugambi Murwithania, playing off handicap 18, was Men winner second on a score of 36 stableford points,edging out, immediate past captain Mark Kirimi with a similar score of 36 stableford points on countback.
Susan Ngure, donned the Ladies gong on a score of 34 stableford points. Handicap 20 Daniel Kimei of Royal Nairobi Golf Club emerged Guest winner on a score of 36 stableford points.
Youngster Param Hunjan, who returned a neat score of 35 stableford points, was the star Junior golfer. Bradell Tarn won the Best Effort Men prize with 14 stableford points as Sue Haworth won in the Ladies category with 18 stableford points.
In the commercials, Erastus Kirongothi took the First Nine prize with 21 stableford points while Mohamed Kassam won Second Nine prize with 18 stableford points.
A monstrous tee-shot by Gabriel Jones, which perched 10 yards off the green on the par-four sixth, saw him win the Longest Drive Men prize as Florence Wanjiru won in the ladies' category.
Former captain Sam Muchiri took Nearest to Pin prize on the 18th hole.
Three twos were registered during the tournament by Joash Odhiambo, Gabriel Miungi and Captain Moses Muthoki with each one of them winning 23 golf balls each.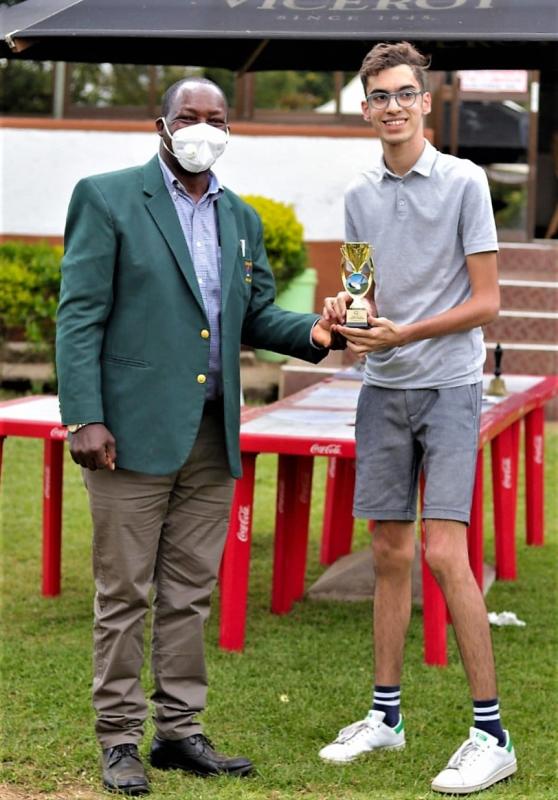 At Nakuru Golf Club, Junior Manav Devani of Nyali Golf & Country Club was the overall winner of Macklocks Limited sponsored Junior Golf Tournament with Henry Kungu of Nyeri Golf Club coming in second during the meet which attracted 64 junior golfers from across the country.
Meanwhile, the par-73 Nakuru course will next weekend play host to the Grand Finale of Crown Paints sponsored Extreme Golf Series which will also double up as Chairman (Steve Kihumba) 2020 prize.
The series has so far been to; Limuru Country Club, Vetlab Sports Club, Muthaiga Golf Club, Kiambu Golf Club, Royal Nairobi Golf Club.
Others were; Karen Country Club, Sigona Golf Club with the finals set for the 18-hole Nakuru Golf Club next Saturday.
"Apart from the great prizes up for grabs, be guaranteed of a memorable golfing experience as everything is set for the big day. From impeccable course condition, great refreshments and entertainment to make it and enjoyable event," Kihumba said.
"This tournament is in honour of our frontline health workers for responding beyond the call of duty as the pangs of the Covid-19 pandemic continues to be felt, part of the proceeds from this tournament will go to Nakuru Hospice," he added.
According to the tentative draw, already 109 golfers have submitted their names for the tournament, with more entries expected before midweek, to avoid hold-ups, course marshals will strategically be positioned within the course layout to hasten play to ensure that all golfers start and finish on time.