Pigamingi: 2020 - The golf year that almost never was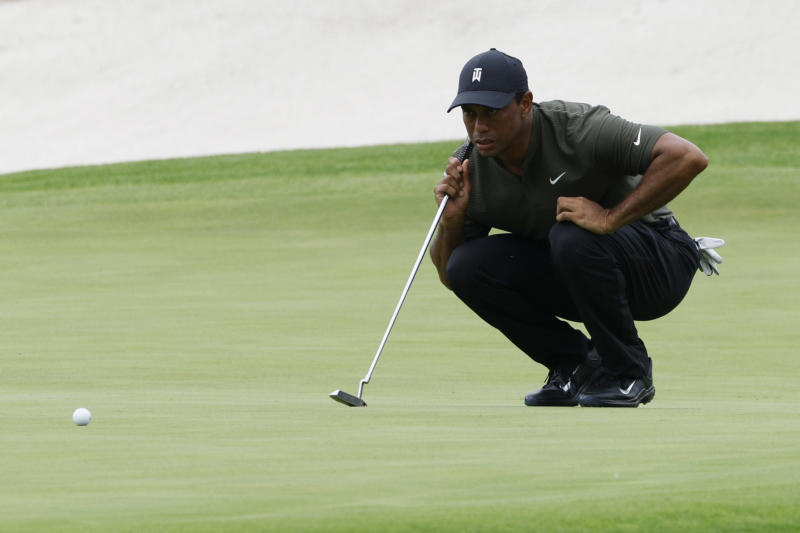 The golf year has ended with a bang as South African Christiaan Bezuidenhout won two European Competitions back to back: the Alfred Dunhill Championship at Leopard Creek and the South Africa Open at the Gary Player course in Sun City! That makes up three wins in two years. A star has been born, as we watch.
Closer home, Zimbabwean golfer Robson Chinhoi, winner of the third round of the Safari Tour round at our Royal Nairobi course taught his fellow African golfers a golf lesson on how to play in wet conditions when he ran away with the Uganda Open from day two.
His second-round score was phenomenal: he shot 6-under, five shots better than the next player. He then built up an insurmountable seven-shot lead by the third day and finished ten shots ahead.
My dear pros, that is what we call a beating. We shall not listen to excuses about playing in wet conditions. Real Pros shoot their lowest scores when greens are soft, which allows them to maximize distance control...Read my 2018 article on how to play in such conditions please.
It does look like a good omen for the future in a golf year that started off with gloom. The gloom came about due to the Corona Virus and Covid-19 that saw the golf calendars of Amateurs and Pros all over the world hitting a brick wall and grinding to a halt.
The nightmare started with the LPGA cancellations of the Asian swing. The first was the highly anticipated LPGA HSBC LPGA Women's World Championship slated for 27 February -1 March in Singapore that had lined up the world's top 20 women players.

Next, the Blue Bay LPGA Championship scheduled for March 5-8 on Hainan Island, China, was also cancelled because of concerns over the virus and the travel restrictions implemented to slow it.

Yours sincerely was set to attend Thailand's premier women's tournament, the Honda Thailand Open due to be held from 20-23 February at Siam Country Club in Pattaya, Thailand but this was also cancelled. Similarly, the Women's Asia-Pacific Amateur at the same course was also scrapped.

The men's golf Tours also got hit. The Maybank Championship in Malaysia and the China Open were cancelled, and finally the entire calendar.
But towards the end of the year tour golf resumed, but with a lot of restrictions. For one, no spectators were allowed. The players were also restricted from external interactions.
The US PGA came up with a concept of a Bubble, where players and officials in close interaction were considered inside the bubble and were restricted from interacting with outsiders. They could not even go sightseeing or move outside the designated hotels.
While three of the majors, the PGA Championship, US Open and the Masters were held, there was no British Open this year.

The biggest surprise came from Golf's Mad Scientist, Byron Dechambeau who trashed the recently issued 2020 Distance Insight Report.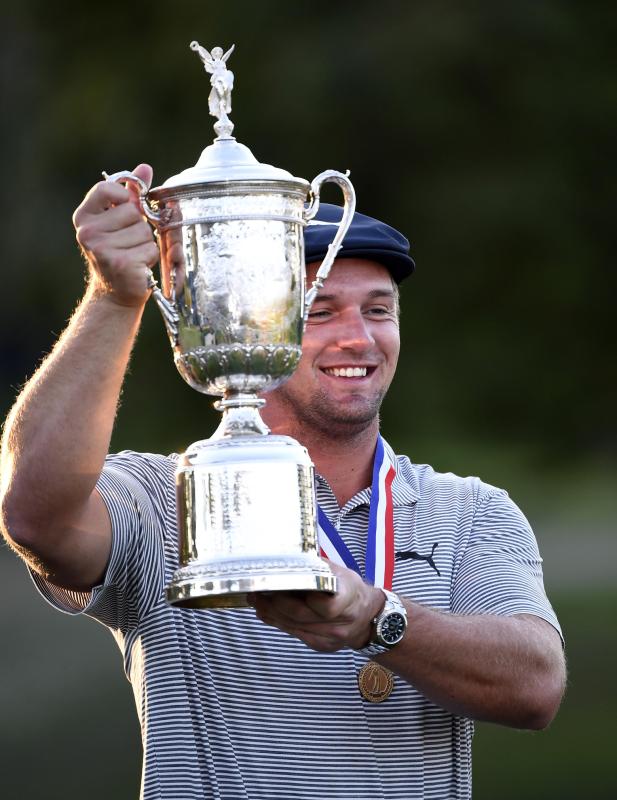 The report had concluded that there was no need to make any rule changes to limit the ever-increasing driving distance on Tour. They were wrong.
A bulked-up Dechambeau who had put on twenty extra pounds of muscle not only won the US Open with a commanding 6-strokes lead but was the only player who finished under Par.
What was most notable was that he put the muscles he had built up to effective use by outdriving everybody by 30 to 50 yards consistently!
He then set his mind on the Masters, where he declared an intention to obliterate the Augusta course with a 48-inch driver that would help him generate ball speeds exceeding 200kph. But the apocalypse never came to be.
Predictably, other PGA Tour golfers jumped on the Super-sized driver shaft length bandwagon. Phil Mickelson picked up a 47.5-inch Callaway Mavrik Subzero driver. You can bet this will start a new trend as we see at this winter's PGA Merchandise show where golf companies launch their new product lines.
Golf is never complete without the name Tiger Woods coming up. It had been a dull year and the golf Honchos have been looking for a suitable story to create a buzz. How about a record-breaking 83rd win for Tiger?
After tying Sam Snead's all-time record of 82 wins in 2019 at the Zozo Championship, Tiger Woods needed one win to break the record
So, they hacked up a gimme for Tiger by virtue of a walkover at the Sherwood Country Club in California for the Zozo Championship.
This is a course where he has won five times and was the venue for his invitation-only Hero World Challenge from 2000 to 2013. He was expected to win easily. He did not.
But they forgot that Tiger is now older and that these days, his knee and back are in the doghouse on and off. Over the last fifteen years, the other Tour Players have finally caught up with his power game.
While he has not talked about or given an explanation or excuse, that knee and back must have contributed to his score of 10 shots at the 155-yard Par-3 12th Hole at the Masters courtesy of dunking a whole sleeve of Bridgestone into Rae's Creek.
Call it superstition, but it sounds like a case of Revenge by the golf on Tiger. Remember it was at this same hole last year where Francesco Molinari and Tony Finau who were tightly tied with Tiger in the final round, both found the water, causing a two-shot swing that handed Tiger his sixth green jacket.
It must have been one hell of a hex then; playing in the group ahead of Tiger, Brooks Koepka and Ian Poulter had also drowned their balls at the same hole.
There was no Kenya Open this year Originally scheduled for April, it got cancelled at the last minute due to Covid-19 fears, got reinstated and rescheduled for September but was then cancelled again.
The Ladies European Tour Magical Kenya Open at Vipingo also got cancelled from the September date. That was a bit of a relief really because the dates had clashed with that of the Magical Kenya Open at Karen. These two Tours need to talk.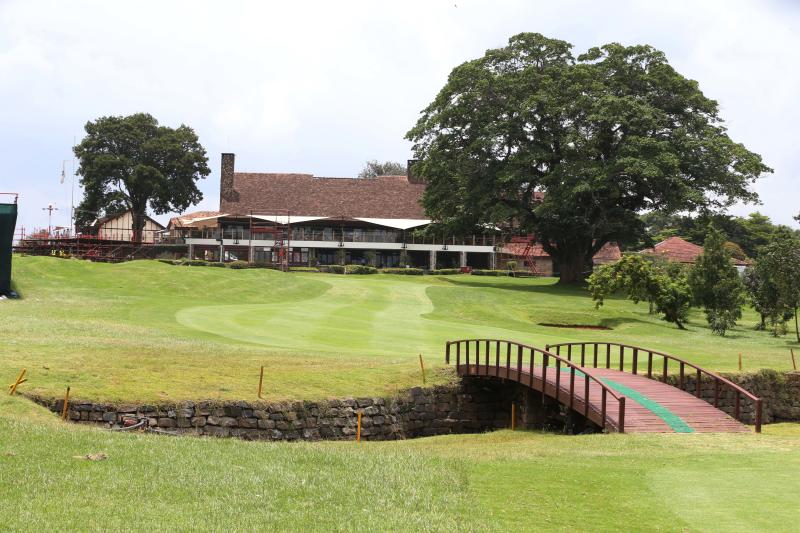 The Undercover Kenyan European Tour Pro, Englishman Aaron Rai, born of a mother from Mombasa, hence our claim to him, proved his mettle once again when he won his second European Open Tour Title, the 2020 Scottish Open.
This was welcome news for him having lost the Irish Open Title the previous week on the eighteenth hole.
This time around he did it in style on the first playoff-hole, perfectly pulling off a gutsy second shot from a fairway bunker that had a menacing lip waiting to eat his ball.
On the local Amateur scene, Vetlab's deaf caddy-turned golfer, Steve Makokha, pulled off a surprise when he upstaged Jay Sadhu in the final match of the Kenya Amateur Matchplay Championship played at Vetlab Golf Course.
But the indefatigable Sadhu would prove his mettle when he won the Kenya Amateur Strokeplay Championship a month later at his Royal Nairobi home course.
These Kenya Amateur Matchplay Championship and later the Kenya National Strokeplay Championship evoked arguments on why women have been banned from entering these National events.
The goal of the amateur National Matchplay and Strokeplay Championships is to find the best amateur golfer, gender notwithstanding. Banning women is reminiscent of an archaic, colonial gender discriminative mindset.
All four Men's golf majors allow women to enter qualifying stages. Michelle Wie came closest in 2006 when she won her sectional stage but came short at the Regional qualifier.
Yours sincerely even took the day off from work that day to witness the historical event. Watching a teenage girl drive it 300 meters, outdriving the two men in her group consistently was just amazing.
These superb golfing women can and are able to win the National Amateur Championships. In early October, Naomi Wafula broke the National record by becoming the first woman to make the Cut at the Safari Open, beating several men in the process.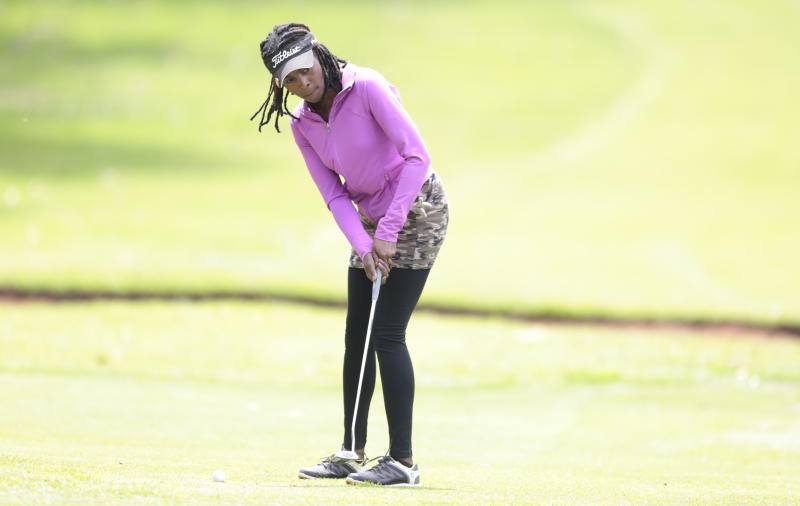 With no Kenya Open Golf Championship, local attention turned to the KOGL-sponsored Safari Tour. The Pros came back fast and furious, hungry for action after the Covid break.
Sadly, the Safari Tour hit a wall when a faction of Pros from the Professional Golfers of Kenya, PGK, boycotted the fourth round of the series at Sigona.
Their action was a protest to an alleged high-handedness, arrogance and mishandling by KOGL. On balance, some of the issues they put forward were valid, while others were outrageous and smacked of a misguided sense of entitlement.
Dustin Johnson broke records when winning the masters. When in his element, the Stalking Puma is unbeatable. His 5-shot lead was the widest since Tiger Woods' 12-shot lead in 1997. He also broke the 18-under record by two shots.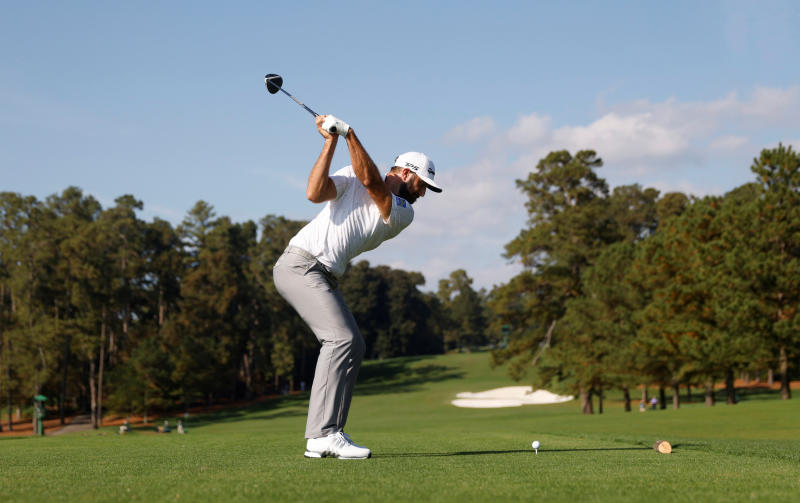 Women made big news in the same week of the Masters. Danish Emily Redersen won the first Professional Women's Golf Championship in Saudi Arabia, the Aramco Saudi Ladies International, by edging off English Georgia Hall in a Playoff. How is that for a country that did not allow women to drive until recently?
We have some good news from our local ladies' scene. After trying it out last year, Bhavi Shah is now confirmed as the second active Lady Professional golfer in Kenya. The first and trailblazing Rose Naliaka has retired and taken the role of mentoring future lady golfers. Indeed, Naomi is one of Naliaka's protégés.
The issue of appropriate on course golf attire reared its stiff end again. En route to winning the European Tour BMW Championship in chilly weather, Tyrell Hatton did the unthinkable according to Wearside Golf Club: he donned a hoodie! Hoodies tend to be associated with thugs and stalkers in Friday the thirteenth 13 Horror Movies. He probably should have won a woolen Marvin-Gaye cap instead.
Enjoy your golf at your County Course when you travel for Christmas and New Year Celebrations. And if there is no course in your County, start thinking of how you can help set up one. Meru, Embu and Kirinyaga are already ahead in that endeavor, hopefully, we shall see results before these Governors complete their term. [email protected]