Bryson DeChambeau: Golf's mad scientist threatening to 'bomb and gouge' Augusta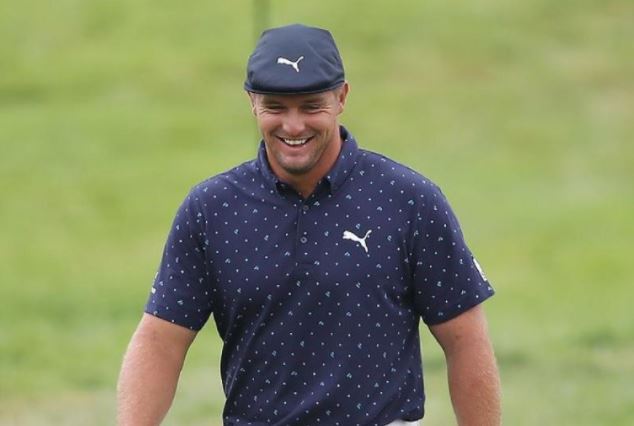 Mike Davis, the USGA CEO, is a worried man. The events of this year's US Open Golf Championship unraveled his carefully laid intricate plans in ways unexpected.
In any one year, the player who plays the US Open courses the way they are laid out to be played usually wins. And the winning score is usually level par or somewhere close. This golfer will usually have a textbook swing.
Not so this year. Everything went not according to plan. While the rest of the field finished over par, the winner went 6-under in four rounds, way below the USGA's target of level Par, and didn't seem to break a sweat.
He played three of the rounds under par. There were even a couple of 65s by another two golfers. Call the Golf Police, something is out of whack!
The years started with the USGA/R&A release of their Distance Insights Project Report in February, which in summary concluded that while there were marginal increases in driving distances, they saw no need to make any changes to the existing rules on golf clubs and equipment to curb long drives.
The report nonchalantly dismissed calls by the likes of Jack Nicklaus to roll back the ball or bifurcate golf balls and equipment.
Davis should have listened, or at least wishes he had. Out of the woodwork came Golf's Mad Scientist and US Amateur winner and NCAA Champion, Bryson DeChambeau, who had spent his Covid-enforced break absence in the gym, lab, library and workshop.
He had bulked out, was ripped and was driving the ball extra-long. Much longer than everybody else. He was overpowering Par 4s with Driver-wedge and going for Par 5's in two as routine.
Even more spectacular was that he was not just extremely long, he was also accurate. He was hitting fairways with remarkable frequency for that kind of distance, and even when he missed, it wasn't by too much.
To the chagrin of purist golf swing teachers, this is the same DeChambeau known for his unusual single-plane-straight-extended-arms-no-lag swing. A swing that has no place in modern day golf swing text books. By tradition, it's a faulty swing.
Complicating it even more, DeChambeau plays with irons of equal length: only the loft changes. This is unheard of and considered insane. The irons in a conventional golf set vary in length, the length increasing as loft reduces.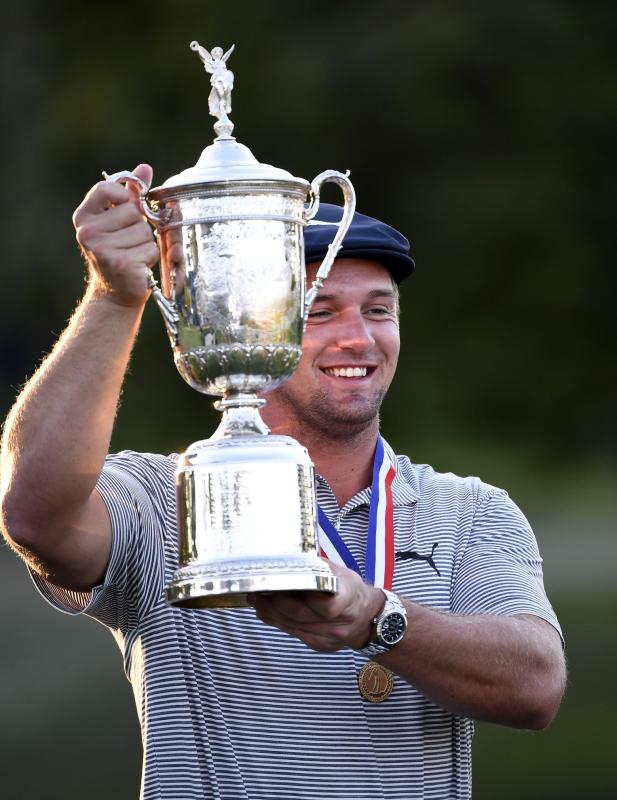 DeChambeau, a physics major, appears to be always one step ahead of the golf equipment authorities at Far Hills, NJ, the USGA Headquarters.
He is well known for tinkering with ideas and golf equipment. His experimentation with a compass on the greens had the USGA so puzzled they banned it before they could even understand how it worked.
They not only sneered at his Sam Snead style side-saddle putting style, they also banned his putter.
You can't help but wonder if contrary to what they have been preaching about making golf easier, the true and evil intentions of the Honchos at USGA and R&A is to make golf harder! Just to frustrate us, thus keeping the golf enigma alive and we suckers coming back. Just a thought.
The Runner-up at the US Open was one Mathew Wolf whose outlandish swing makes every golf swing coach cringe.
A swing that is so unconventional, so outrageously, that golf students are advised to cover their eyes to avoid seeing it! A knock-kneed Pink Panther hacking on a Coconut tree would be a less irritating apparition to watch!
But it a swing that works, and scores for him! But please, don't try that at home. It reminds me of Jim Furyk's loopy swing that won him the 2003 US Open.
At the end of moving day at this year's US Open, the two guys at the top of the leaderboard had the most unconventional swings seen in modern golf Tours. The leading swing gurus and coaches must have switched off their TVs.
These two Pros golfers made a meal of the Winged Foot layout that is actually not one course, but a smorgasbord of holes chosen out of the 36-hole layout.
The USGA had concocted an evil layout, cherry picking the most difficult holes. The long, narrow fairways demanded working the ball in both directions.
A hole that was designed for draw or a fade demanded just that and nothing less. The rough was tall and healthy cabbage. No fluke shots here as tall rough and trees were waiting for errant orbs.
The rough was lush, green, thick and tall. Tall enough to hide a can of Coke. Despite the presence of spotters and cameras, at least one ball got lost.
DeChambeau made mincemeat of the course. On holes that he drove it long but ended up in the rough, he was still able to gouge the ball out of the tick rough and post a decent score.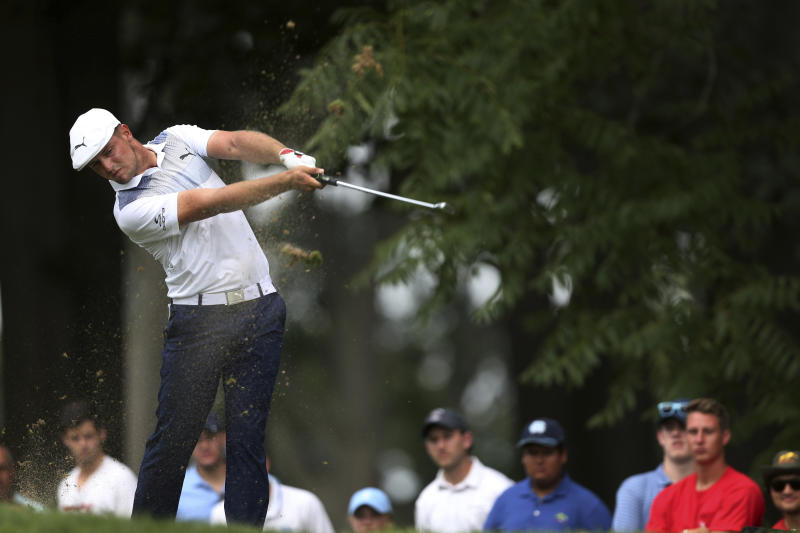 It felt like a bad horror movie from the past. Didn't Bomb-and-Gouge die in the 1990s, killed by Tiger-proofing Championship course layouts?
The Ruling bodies had even changed the shape of the grooves on irons and wedge faces to ensure that golf balls that were excavated out of the rough came out hot, fliers that had no chance of stopping on the green.
Bryson and Wolff put all that to shame. With wacky outlandish swings, soaring stratospheric drives and dead-stopping approach shots, the two killed the course.
The rule books will have to be re-written. And none too soon because the Masters is coming up. The Green Jackets at Augusta are not breathing easy.
They know Bryson has the moxie to push the envelope even further. He is already toying with a 48-inch long driver with an aim to reach clubhead speeds in excess of 200mph!
Other PGA Tour golfers have jumped on the bandwagon and are also trying out longer driver shafts. Phil Mickelson plans to overpower Augusta National with a 47.5-inch Callaway Mavrik Subzero driver.
He has already tested it in real action, first ate the Zozo Championship and at the Shell Houston last weekend. He will also use a 2-Wood instead of a 3-wood, all in the quest for more distance.
If you thought the obliteration of Augusta's Hole-15 by Bubba Watson was spectacular, prepare to be truly awed by DeChambeau this year.
Augusta has been busy buying any available inch of land around their course in order to lengthen the holes. On one hole, the golfers will tee it from across the road. I can see DeChambeau smiling. Supersize it, whichever way you want.
One can't help wondering what Frank Thomas and his fellow rule makers are plotting to come up with to protect future US Open Championships. Probably 8000-yard courses with six-inch tall hybrid Kikuyu rough? But there is no land for it and maintenance costs would be horrendous!
The USGA and R&A are in a bind. They already got their knickers tied up in knots with their obviously flawed 2020 Distance Insights Project Report.
They don't have much room to play with either. Golf is already one sport whose equipment is strictly regulated if not overregulated.
Apart from a maximum 48 inches length of a club, the COR of the clubface is limited to 0.83, the volume of the clubhead to 460cc and its MOI to 5,900 g-cm2.
Nonetheless, the writing is on the wall; we are witnessing an epochal moment in golf. Championship golf as we know it is changing right in front of our eyes.
This is the week of the Masters and we expect an exciting end to a Tour Golf year that almost never happened due to Covid-19.