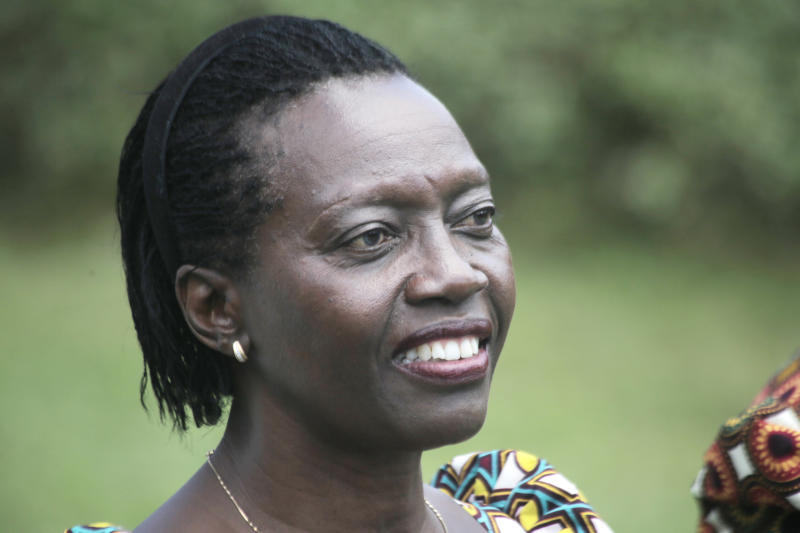 Handicap 32, Martha Karua carded a solid score of 40 stableford points to lift the Limuru Country Club versus Coast Championship on Friday.
Karua bagged the overall individual score during the event presented by Standard Group PLC, Centsavvy Group, Limuru Warriors and Limuru Warriorlettes at the par-72 course despite a par less outward nine where she managed only three bogeys.
On her outward nine, the going was tough from the onset scoring a double bogey on the opener a par-four. She recovered slightly with a bogey on the second a par-four.
Struggling with six double-bogeys in a row from the par-five third, par-five fourth, par-three fifth, par-four sixth and par-three seventh holes.
With flickers of hope on the par-four eight and ninth holes where she carded back-to-back bogeys just before the break.
After the half-way mark, Karua had a foul start once more picking a triple bogey on the par-four 10th and followed it up with a bogey on the par-four 11th.
Thereafter she carded three back-to-back bogeys on the par-four 11th, 12th and 13th holes. Things briefly looked up as she sank her maiden par for the day on the par-three 13th hole.
Her tee-shot had an erratic bounce to the shallow rough to left of the fairway with no clear shot to the green. From where she was well-out onto the fairway finding the green on her fourth shot.
Here, the greens proved tricky, a tad too fast for her as she four putted ending up with an eight on the par five 15th hole.
Unfazed with the triple-bogey, Karua landed her tee shot onto the par-three 16th green, missed a two-club and ended up with her second par of the day.
She double-bogeyed the par-four 17th to seal her title hunt with a double-bogey on the par-five 18th hole to prevail over a field of over 120 golfers.
Who were visiting from; Nyali Country Club, Mombasa Front Course, Leisure Lodge Golf Club, Malindi Golf and Country Club and Vipingo Ridge Golf Club.
To battle it for Awale/Gearbox Cup that was donated by Limuru Country Club member Yassin Awale aka "Birate" and former Nyali Country Club Captain Gurbux Singh aka "Gearbox".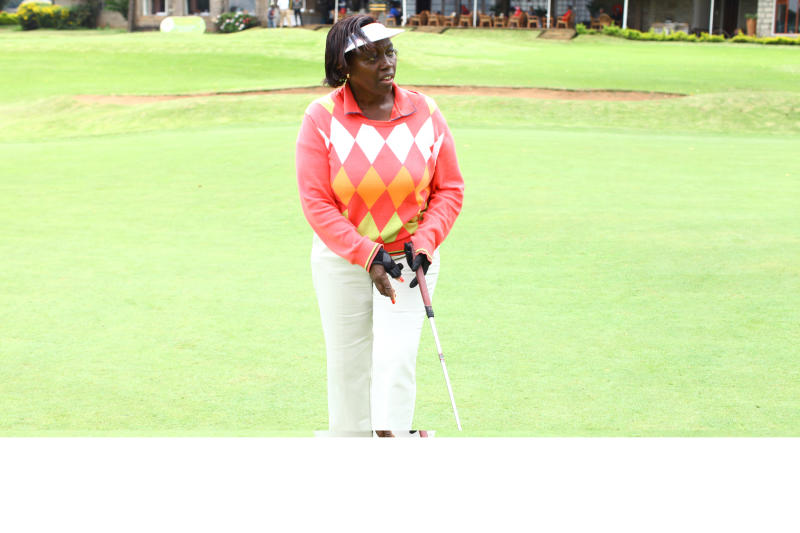 At the award ceremony, Limuru Country Club Chairman Dr Caroline Wangare lauded the sponsors for putting together a great tournament that was equally entertaining.
Urging club members across the country to observe and adhere to all the Covid-19 preventive measures and guidelines set-out by Health Ministry to keep safe.
Club Captain Fred Ikana also thanked members of Limuru Country Club and Coastal clubs for gracing the tournament in great numbers.
"We recently hollow tined our greens and I can assure you of an even more fantastic experience in the future." As we have also lined up wonderful competitions and sponsorships for you as we draw close to the end of the year," Ikana said.