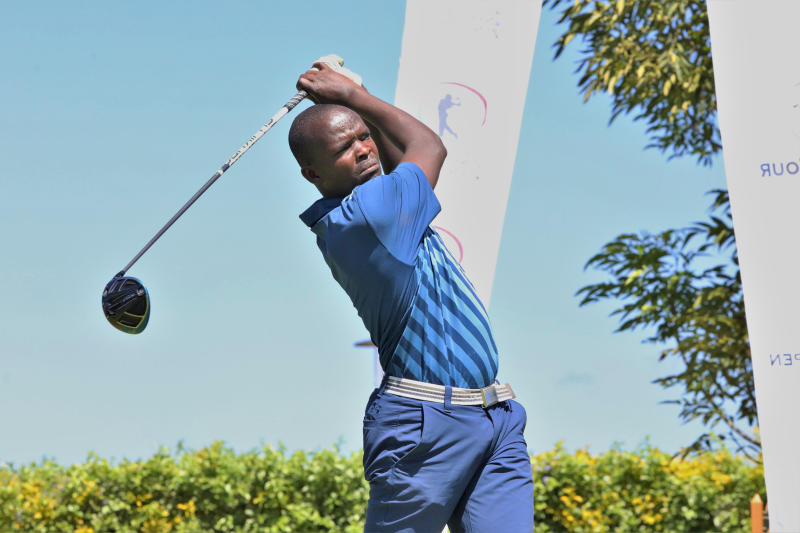 They say life is a journey and for you to get your true North, you must get lost in it.
This is the path former Kenya amateur champion Toni Omuli trudged before he found his career path.
Omuli tasted both sides of life- from a mere caddie, to being jobless, a hopeless gambler then voila! He was a professional golfer.
The 36-year-old father of two was introduced to golf as a caddie in 2000. He helped other top golfers win tournaments, a job he hung on to for two years at the par 73 Kitale Golf Club before he called it quits.
But why? Because the pay was so little, it could hardly sustain him and his family.
Just like most youth from the countryside, he packed his few belongings and left for the Nairobi, the green city in the sun.
He followed a friend's advice that clubs in Nairobi paid better than those in other towns.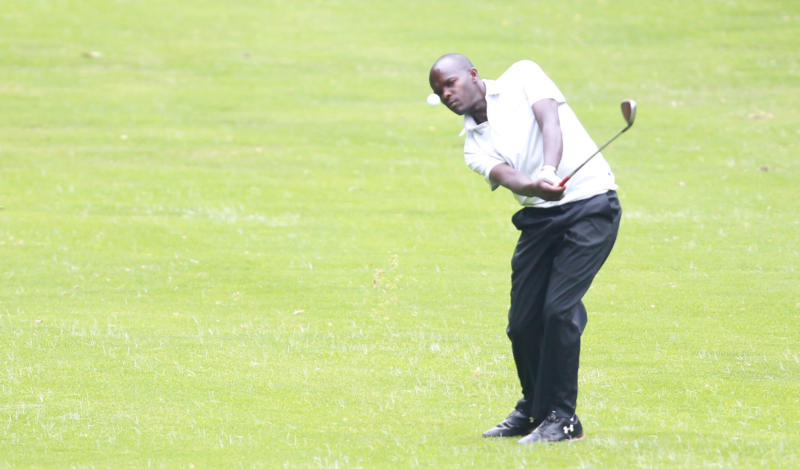 With the grass seemingly greener yonder, he arrived in the capital with the aim of landing a well-paying job.
"I went to the Karen Golf and Country Club to show them my 'amazing' skill as a caddie. Sadly, I was not given a chance," Omuli recalls.
He was to soon find out that life in Nairobi was not for the fainthearted. Faced with imminent starvation, Omuli resorted to doing menial jobs if only to survive.
It was not until 2005 did he find himself back in golf, this time, as a ranger. He was contracted at a private range in Muthaiga, where he assisted many upcoming players to achieve their golfing dreams.
No sooner had he settled down in life with the job than the range was repossessed by the par 72 Muthaiga Golf Club. Once again, Omuli was jobless in just two years.
Through connections, he found himself at the posh Muthaiga Club as a caddie, a service he offered for two years before he switched base to Golf Park, in Ngong Race Course.
While at Golf Park, Omuli met friends who were involved in sport betting. He got interested.
He soon realised that for him to join them, he had to know how to play golf. The desire to make quick, easy and big money forced Omuli to go hunting for golf clubs.
He soon started combing the rough fairways and the pristine greens in search of those perfect shots, putts and swings.
Convinced this was what he was prepared for, he took part of his earnings he had been paid as a caddie and started to wager against his friends in two, three, four balls and casino competitions.
The easy money that came his way was so sweet, which forced Omuli drop caddying for his 'new found love'.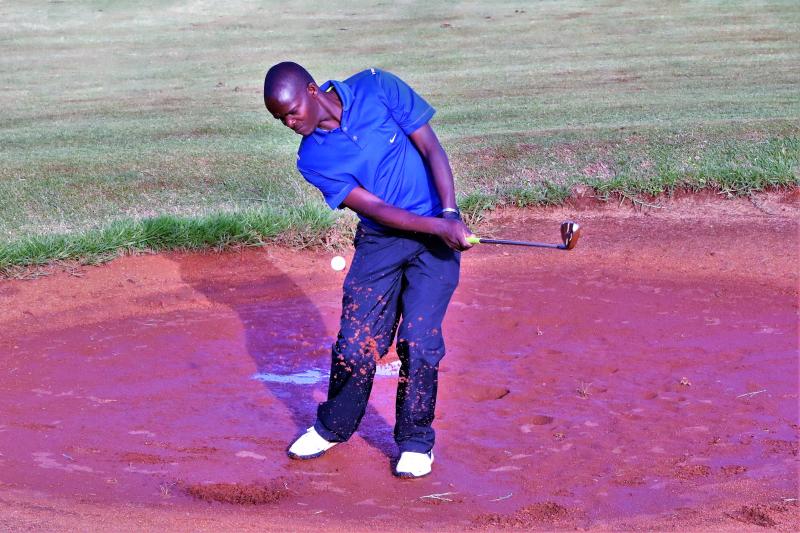 "I trained more because I did not want to lose my hard earned cash while playing," he said.
By 2010, his performance was so good that Golf Park offered him temporary membership a year later, with the assistance of veteran player Jacob Okello.
This allowed him to start competing as an amateur golfer in recognised tournaments across the country.
Omuli won the Kenya Amateur Strokeplay Championship in 2014, a feat that saw him earn a call up to the national team.
His unmatched swings, perfect strokes and impeccable putts helped Kenya win the prestigious East Africa Amateur Championship at the Great Rift Valley Lodge and Golf Resort, in Naivasha, in 2014.
The same team retained the trophy a year later in Kigali, Rwanda. More opportunities opened up and Omuli found himself trotting the skies to represent Kenya in international tournaments in Swaziland, Namibia, Uganda, Malawi, Botswana, South Africa and Mauritius.
He was also part of the contingent that represented the country at the prestigious Kenya Open in 2014 and 2015, even though he did not make the cut in both editions.
He also won the Kisumu Hippo Point Championship (2014), the Nakuru Coronation trophy (2016) and the Karen Challenge (2016) before finally turning pro in 2017.
Since joining the paid ranks, Omuli has represented the country again twice in the Magical Kenya Open.
He missed the money bracket by a shot in the 2018 edition held in Karen, which was his best ever performance in the European Tour event.
"I tried my best in the 2019 season, also staged in Karen, but also missed the cut by three shots," he said.
The secret to Omuli's meteoric rise in the game lies in his training schedule.
"I practice everyday. I hit 400 balls on the range on Mondays, Wednesdays and Thursdays. I engage in a 18-hole game and club night on Tuesdays," he said.