Wakhu, Chinhoi in Safari Tour Series dream starts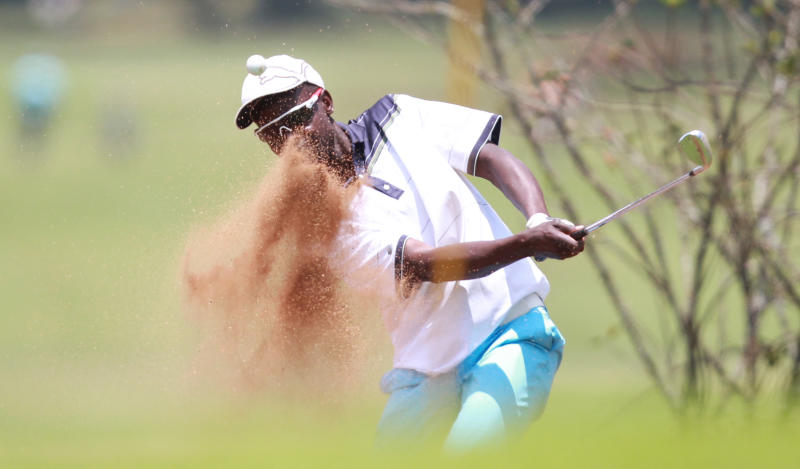 David Wakhu of Golf Park and Robson Chinhoi of Zimbabwe took an early joint lead in the fourth leg of 2020/21 Safari Tour golf at the par 72 Sigona Golf Club yesterday.
The duo fired three under par 69 each to increase their chances of bagging the tournament that is also being contested by other pros from Malawi, Rwanda and Uganda.
"I was a little nervous with my putts because I have a weak left elbow, which is healing," Wakhu told Standard Sports.
Wakhu had birdies in the second and ninth holes on the front nine and 12th and 15th on the back, which boosted his result.
"My morale is high. Being on top of the leader board gives me confidence to face the coming rounds," he said.
"The Sigona course is not very complicated but I still feel rusty because of my injured elbow. I know I can push my game to lower scores in the coming days."
"I'm targeting a seven under par finish for the total four rounds we will play here," Wakhu added.
It is for the second time this season that the 36-year old is topping the charts after resting at the apex on day one of the opening leg in Limuru, a fortnight ago.
Chinhoi was among a group of golfers who were forced to wait for the early morning fog to clear before beginning their contest in Sigona.
He sunk birdies in the fifth and ninth holes as he parred the rest in the first nine.
"I bogeyed in the 13th and 14th holes due to lack of concentration," he admitted.
The Royal Harare Golf Club player said he tested the course adequately on Thursday ahead of the competition.
"The course is superb, the pin positions are not challenging at all. So far, I'm happy with my performance because everything fell in place today," he said.
The 29-year-old, who has so far won two major championships in Harare since he turned pro in 2017, said he is proud to be the only foreigner who has lifted a trophy in the new season after he triumphed at Royal Nairobi Golf Club last week.
He finished second at the Vet Lab leg last Wednesday.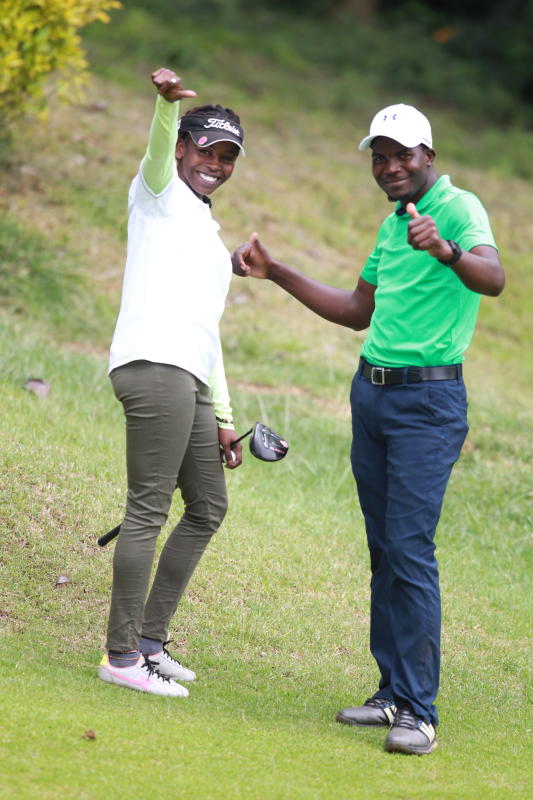 Great Rift Valley Lodge and Golf Resort player Jastas Madoya was happy to make a return at Sigona, which he reminds him of his happy childhood times.
It was on this course that the 34-year-old won the Sigona Bowl as an amateur in 2015.
He also combed the same fairways to emerge victorious in the high profile Karen Masters Series in 2018.
The sweet memories inspired him to second place yesterday where he jointly tied with Vet Lab's Edwin Mudanyi on two under par 70 each.
"I have not been feeling well. I had a bout of Malaria in the last three legs but I've now fully recovered," said Mudanyi.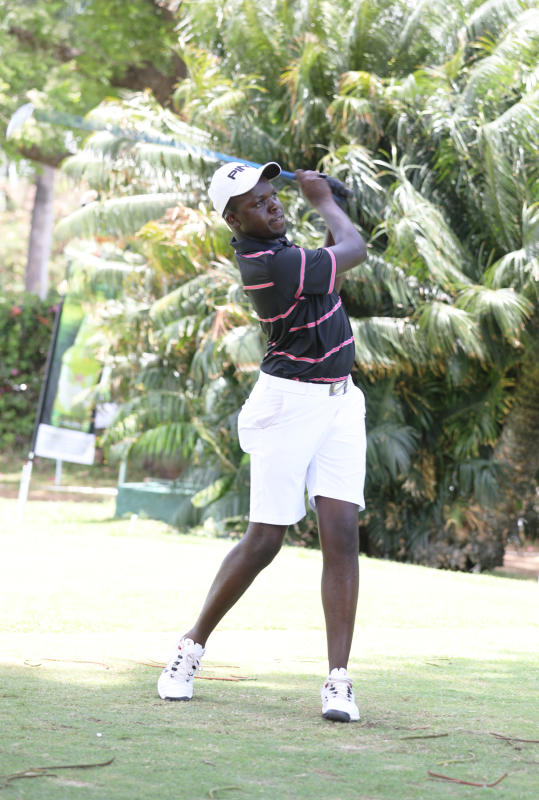 "Returning to Sigona activated the nostalgia that boosted my performance today. I hope to lift the trophy here," Madoya said.
Mudanyi, whose morale was propelled by his third finish at Vet Lab last week, hit a lot of fairways and greens on regulation.
"I could have done better but my putting was a bit out of place. But I'm glad to have started well in Sigona."
"I will strive to play better. The most important thing is to be consistent in the series," Mudanyi said.