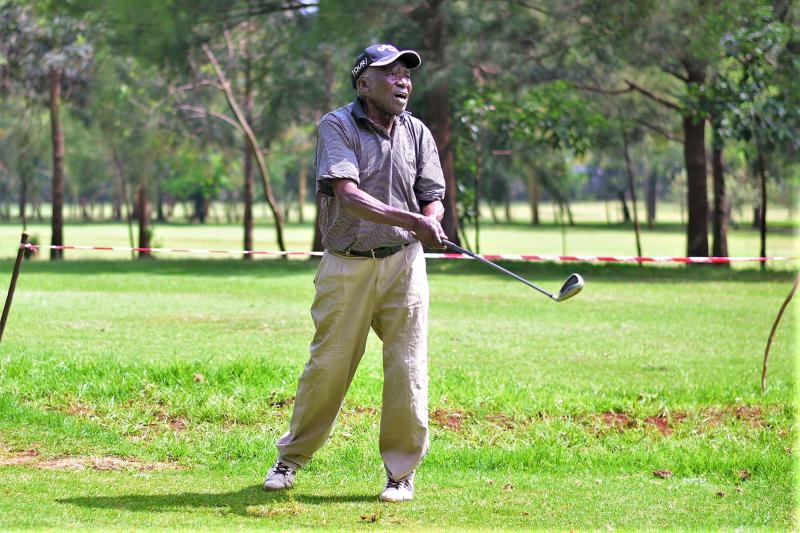 At 80 years, professional Ben Okello is still hitting the fairways with no sign of slowing down. So, what's his secret?
Standard Sports: How did you begin your journey in golf?
Okello: My golfing story or journey began by accident. I used to play football and athletics after I moved to Uganda.
At the beginning of 1963, while working at Uganda Golf Club. Pro Peter Tut taught me the basics of golf, but after a few sessions, I said; 'This is a game for old men and women. I can't fit in.'
For me, if I get into a sport, I want to be at the pinnacle of the game, I told myself.
It wasn't until 1966, when Muhamad Rajab won the Uganda Open. His win inspired me a great deal and vowed to win the Uganda Open someday.
Standard Sports: How did it feel living your dream?
Okello: I was on top of my game. I became the first black Ugandan resident to win the Uganda Open, which earned me a place in the Uganda national team for five years, before returning to Kenya from 1973 to 1983.
Standard Sports: How was it playing for the Kenyan team?
Okello: As a member of the Kenya national team, I never lost a match.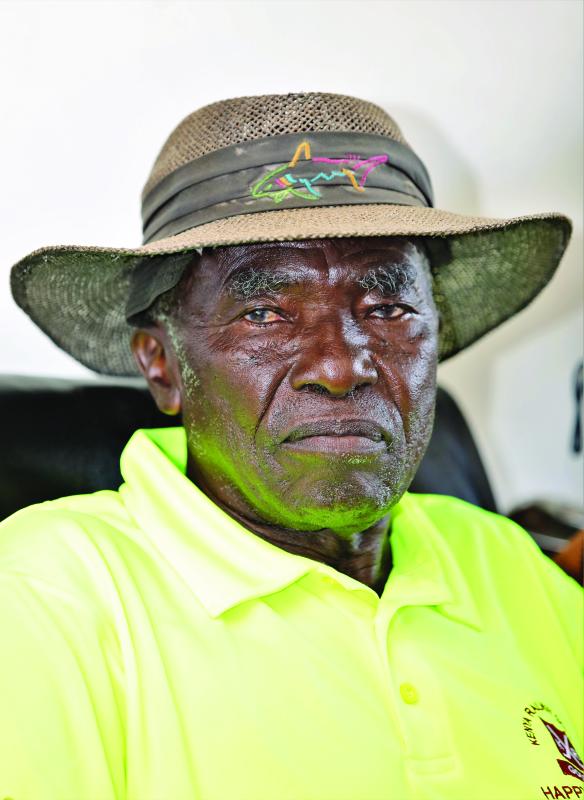 I set the course record at Mombasa Golf Club – Front Course in 1987. To date, nobody has come close to breaking it. Long after setting my first course record at Kampala Golf Club with a 67 in 1963, it was my son, Jacob, who later broke it.
Standard Sports: How did your illness affect your form?
Okello: I retired while working at Mombasa Golf Club in I997 after which, I turned pro.
Unfortunately, I was taken ill in 2001. Those seven months were real hell. Initially, it was a misdiagnosis before I was later treated for meningitis. The treatment process killed my nerves, keeping me off practice sessions for a while.
Standard Sports: How did you juggle between family, work and playing?
Okello: Representing your country is akin to being a politician. Meetings can be held anywhere. Your family must be comfortable with those plans.
Standard Sports: What would it take for a Kenya to win the Magical Kenya Open?
Okello: They need to go back to the drawing board. For example, a top amateur who is drawn up for 11am still wants to go to the range and train others to earn some quick money. You will swing like a beginner. Before the 80's, all top amateurs made the cut past the second round at 6-under and 8-under, but now? They are winning KGU events at 8-over par and 10-over par, but can't make the cut at Magical Kenya Open.
Standard Sports: How long do you think it will take a Kenyan to win at the Kenyan Open?
Okello: You people think through it. Has a 10-over par or 15-over by a local player won any tour event? You must be 15-under, 18-under or even 20-under par to stand a chance.
Standard Sports: What's your highlight of your illustrious golfing career?
Okello: It must be in 1977, when while representing Kenya, I lost at the quarter finals. I chose not to play a lob wedge or a sand wedge then pitched with my 9-iron. On the 18-hole, we were all square and I hit my driver next to the green. Had I played a lob wedge, I would have won but I chose to run a 9-iron over a bunker and my opponent flipped a lob wedge and inked a birdie.
Standard Sports: Your parting shot?
Okello: I appeal to golf committees to do away with permanent four-balls/teams.