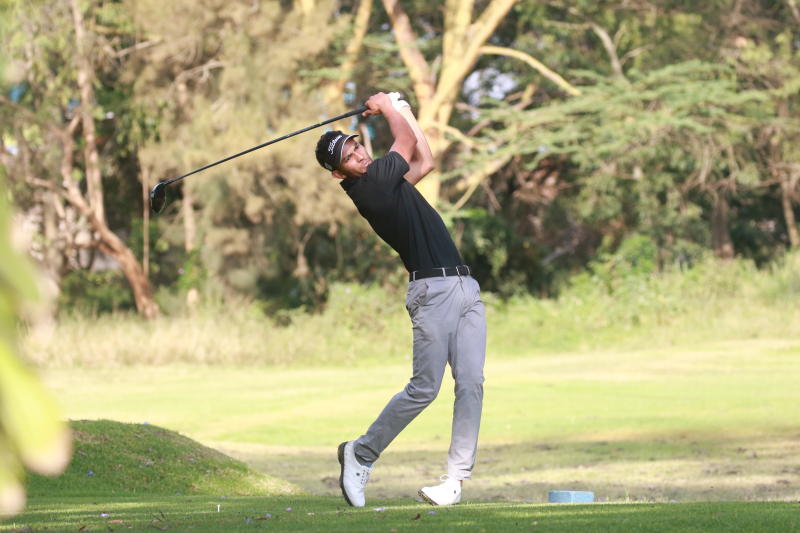 Sensational Muthaiga player Greg Snow scored three under par 69 to take charge of day two at the ongoing second leg of 2020/21 Safari Tour golf series at Royal Nairobi Golf Club, yesterday.
The 30-year-old also took charge of the Leader-Board with total two-rounds of two under par 142.
"Today was great; it was better than Monday. I hit solid balls," he said. "I created enough chances to rake in birdies, unfortunately, I didn't hold enough putts."
Snow had birdies in second and eighth holes and level pars in the first, fourth, fifth, sixth and ninth at the front nine.
He improved his game in the back nine to hit more birdies in the challenging 12th, 14th and 15th holes.
"I had two bad holes on day one but the course was playing well today. I was able to score."
"It feels as if I left a few shots out there owing to the great chances I created," he added.
Snow won five legs of the series in the last edition. He started this year's campaign on a winning note, lifting the opening leg in Limuru last week on one over par 289 after the gruelling four rounds.
He says he will take one shot at a time from this morning as he plots on how he will triumph in the Royal tournament.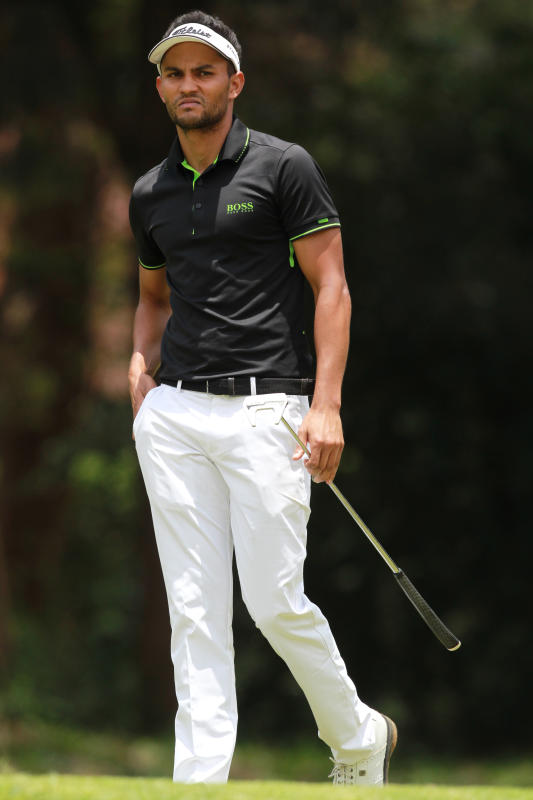 "I'm going to be keen with my putts in the next two days. I will be patient with my shots too," he said.
While Snow was basking in his lead, his father John was not quite enthusiastic with his son's shots.
"His game is not good enough for me. His chips and putts are not up to standard," said John, who always accompanies his son to all the 18 holes during contests.
"I want us to go to Muthaiga this evening and help him perfect his swings on the range," John said.
Snow was followed by Erick Ooko of Golf Park and Michael Kisia of Vet Lab, who fired two under par 70 each.
The result saw Ooko tie with Snow at the apex after two rounds of total two under par 142.
Ooko hit 16 greens on regulation in his pursuit for glory.
"I had a chance of making an eight under par easily but struggled with my putts," he said.
"All in all, I'm happy with my results today. I did well," the father of two said.
Ooko missed the cut in Limuru last week saying he was battling some personal issues.
He plans to improve on his swings to increase his chances of lifting the trophy at Royal.
The 33-year-old believes one can't be successful if their swings are awful.
"All tournaments are the same, the secret to winning lies on the swings and this depends on how you wake up," he added.
He is hopeful of doing well in the series for him to qualify for the Magical Kenya Open, a European Tour event, slated for Karen Golf and Country Club in Nairobi next March.
The last time he booked a berth for the Open was in 2018.
"I missed to progress to the second round by one shot. It was also the same outcome in my first attempt in 2015," he added.
Twenty four players made the cut for round three at Royal today. Among them were Mumias hard-hitter Dismas Indiza and two amateurs- Mutahi Kibugu and Adel Balala- who all missed to proceed to the next phase in Limuru.
The Royal event ends tomorrow with Sh1 million prize money up for grabs.