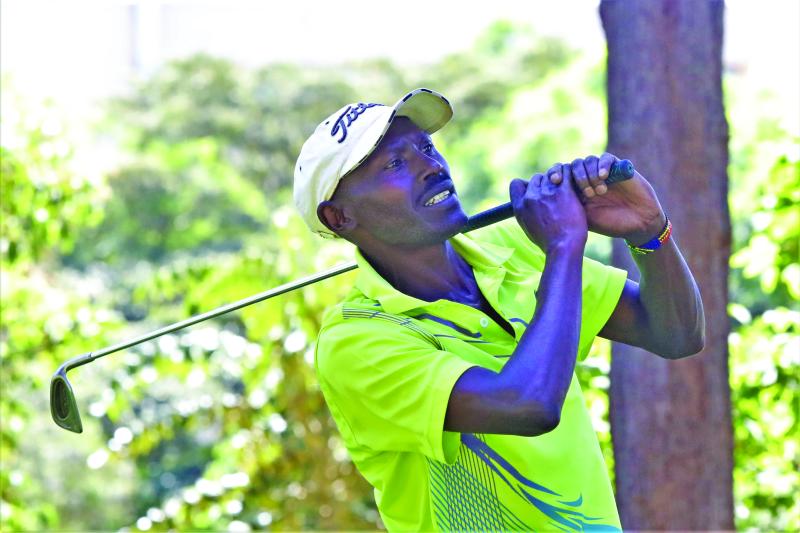 Bernard Karigu alias Pro has covered every inch of the golf course in Nyeri, where he works as one of the caddies on the 110-year-old golf club.
Karigu, like many other caddies, is accustomed to the smell of freshly cut fairway grass on the greens.
Playing off handicap six, Karigu was named Pro by his colleagues owing to his ability to offer lessons to new golfers at the club. Karigu is an accomplished golfer in his own right.
Though the greens and fairways are within his eyesight, it has turned out to be a case of too near yet too far, since he cannot access the club. The Covid-19 pandemic has forced Karigu and other players to stay away as government has banned all sports activities and everyone has to keep social distance.
Yet, the Nyeri Golf Club, the third oldest in Kenya, is a place Karigu has known as his second home and has spent most of his days there. However, of late, he can only peep through the K-apple fence to see the well-manicured greens and fairways. He can no longer mingle freely with other golfers.
The last time Karigu walked on the greens was five months ago, when he took his strategic spot at the entrance of the club house with other caddies, waiting to lead potential clients navigate the nine-hole course.
But with the scaling down of operations and eventual closure of golf courses across the country due to Covid-19, Karigu and his caddy colleagues have been left out to hang and dry.
Without notice, their only source of livelihood was taken away, and as a result, Karigu has been forced to look for an alternative source of income.
Working as a caddy is no longer possible. Golf clubs across the country closed shop and the caddies had to seek other means to survive.
The situation is not about to change even as sports start to resume operations, albeit slowly. Some golfers have opted to play without caddies and the fear out there among these assistants is that this might be the new normal.
For Karigu has diversified and looked for a new hustle. He now sells candies and soft drinks at Nyeri bus termini.
His entire life, Karigu has worked as a caddy. He never cleared his primary education. Instead, every morning, he followed his brothers to the golf course, searched for lost balls, which he later sold to interested golfers.
His brothers offered caddying services and that is how he later enrolled as a caddy, earning Sh15 for a round of 18-holes or Sh10 for 9-holes in the late 1970s.
And when Covid-19 decimated sporting events, Karigu was unable to sustain his family of six. He had to seek alternative income, forcing him into hawking.
"It's been tough. After all these years, there's nothing else I've known or done for sustenance besides working as a caddy. For over 36 years, golf has been my source of livelihood," Karigu says.
Abrupt closure
"Unfortunately, I never thought this would come to such an abrupt end. I wish we had people to advise us earlier about saving for the future."
Now, on a "good day", Karigu manages Sh400 in gross sales from his hawking business, before heading back to the village, but not before passing by the club, just in case there's food distribution by a well-wisher.
His story sums up the plight of caddies across the country, who have found themselves on tough times following the outbreak of Covid-19.
Their trade has been hit hard and management of different golf clubs are wondering how to deal with the problem.
"My sincere appeal to Health CS Mutahi Kagwe is to allow us back to work. We promise to observe all the guidelines set in place to mitigate the spread of Covid-19," pleads Karigu
Even as the world struggles with the challenges presented by Covid-19, which are yet to be addressed, to allow for safe return to play and of particular interest is, what is being done to support those who work at these facilities that have been rendered jobless?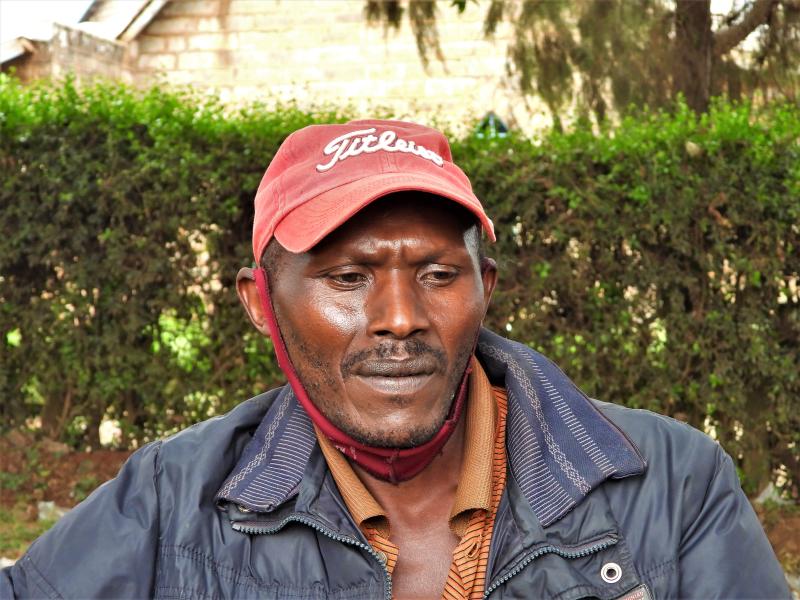 There was never a specific strategy, on how and what exactly was to be done, save for a raft of measures put in place by the Kenya Golf Union (KGU).
With the suspension of handicaps, it meant there was no golfing events at club level such as 'club nights' or sponsored tournaments.
However, after extensive consideration by the KGU and the government, there has been gradual resumption of play. Golf is a non-contact sport and due to the nature of the game, social distancing is easy.
Caddies eke a living earning between Sh250 and Sh1,000 for a round of 9-holes and 18-holes, besides tips offered by golfers.
Some caddies earn twice as much, depending on whether lady-luck smiles for them and they manage two rounds of golf in a day.
"As things stand, I can manage my round without a caddy. I've gotten used to it in their absence. I feel safer even," James Mucheru, a golfer says.
According to Patrick Kariuki, the chairman of Kenya Caddies National Association (kcna), which has a membership of about 7,000, golf needs to be accommodative.
"Golfers should do away with many of the 'old rules' and traditions and be more accommodative," he said.
Kariuki observed that some golf clubs, such as Windsor Golf and Country Club and Golf Park at Ngong Racecourse, have resumed caddy services.
At Windsor Golf and Country Club, the services of caddies resumed after they undertook Covid-19 tests and were allowed back on the fairways.
Railways Golf Club has gotten into an arrangement to have 30 caddies report for duty, daily.
With one spotter per four-ball, it often leaves some without work despite showing up.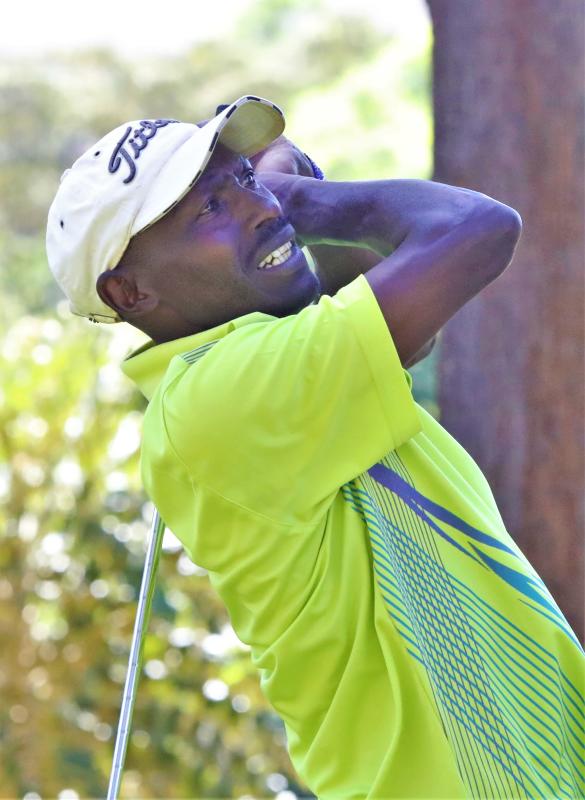 New strategy
"Following the suspension of caddied golfing by the Ministry of Health a few months ago, we realised that our caddies would go through a rough period given that their source of income hadbeen taken away," says outgoing KGU chairman Anthony Murage.
"We negotiated with the ministry to allow us to use caddies at various clubs as ball spotters, which the ministry agreed to, as long Covid-19 mitigating protocols were being observed in the process of ball spotting."
At Karen Golf and Country Club, things are better, thanks to a benevolent fund set aside long before Covid-19. The fund gives each caddy and support staff at the club Sh2,000 weekly stipend to help them afford basic needs.
"Most clubs came together to continually raising funds to assist our caddies with the provision of basic groceries. Further, we encouraged our members to directly assist their regular caddies frequently," Murage says.