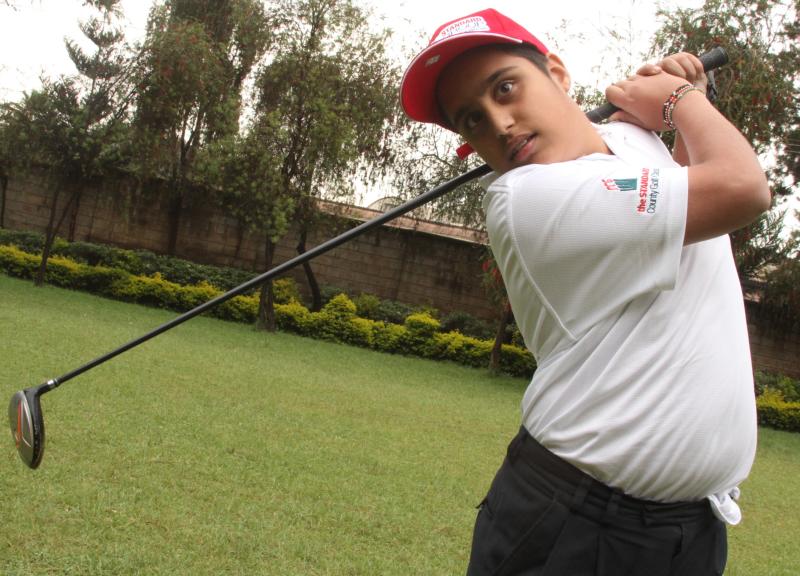 In the book Kenya through the lens of golf that was compiled by Sam Kamau, there is a picture of Lee Elder posing with the late Dr Njoroge Mungai in 1972 when Elder visited Kenya for some exhibition matches.
I did not know of Lee Elder until I read the book and it occurred to me that the Kenya Golf Union used to organise some interesting exhibition matches back in the day and these have no doubt played a role in the development of the game over the years.
Elder was the first African-American professional golfer to participate in The Masters back in 1975, the year that Tiger Woods was born. He won a handful of tournaments and, more importantly, he blazed the trail for African American golfers.
In the same book, there are many other examples of internationally acclaimed golfers who visited Kenya and played exhibition matches.
This brought to mind the picture of 13-year-old Jon Rahm looking on as Henrik Stenson signed his white shirt that was all over the internet after Rahm won the Memorial Tournament two weeks ago to go become top ranked in the world.
Stenson must have signed hundreds of autographs during his career but it is evident that at some point, he was an inspiration to a young lad who would eventually achieve the world number one ranking.
As the PGA Championship, the first of the Majors to be played this year gets underway, there will be many examples of younger players who will have been inspired by some of the older golfers in the field.
Tiger Woods is definitely the one person that many of the younger professional golfers like Justin Thomas, the current world number one golfer, looked up to when he was starting off in the game.
As I watch the PGA Championship this weekend, my mind will be on ways that we can replicate the Stenson-Rahm scenario in Kenya. Can we have another 'Elder' visiting Kenya and playing with some of our top junior amateur golfers like Mutahi Kibugu?
Can we get mentorship opportunities for our junior golfers from having the Magical Kenya Open as part of the European Tour? I am convinced that we shall one day have the first Kenyan to win in a European Tour tournament.
That Kenyan may or may not be in the current crop of junior golfers in Kenya.
The efforts that are being put by the Junior Golf Foundation to raise the quality and quantity of our young golfers will one day bear fruit.
Incidentally, the proceeds from the book Kenya through the lens of golf are going towards the Junior Golf Foundation.
The book, that is currently available at leading bookshops and at the Kenya Golf Union offices, is a must have for all golfers.
Wang'ombe is the General Manager of Kenya Open Golf Limited