Pigamingi: Golf resumes but with unexpected surprises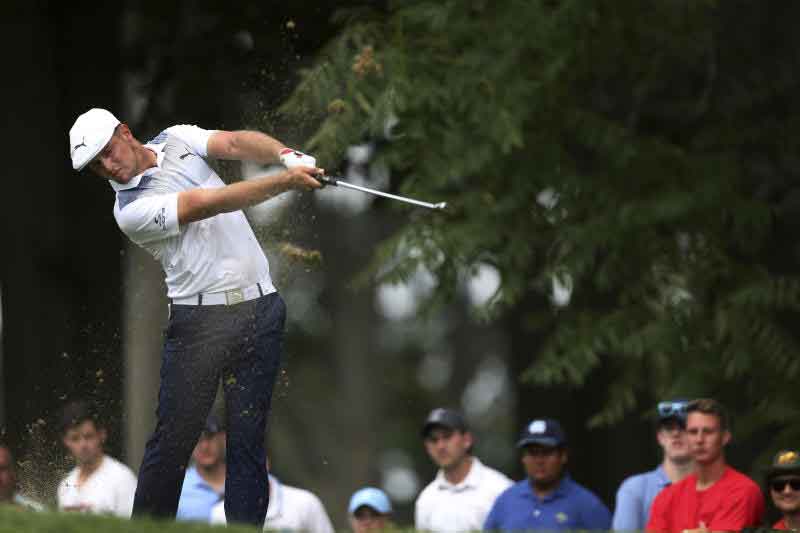 Like every other sport, Tour golf has seriously been negatively impacted by the Covid-19 pandemic.
The first coronavirus scare in golf happened in March this year at the European Tour's Oman Open, where Italy's Edoardo Molinari and Lorenzo Gagli were quarantined after the first round.
The two players were sharing a Hotel suite, so when Gagli "exhibited flu-like symptoms", both were quarantined. Tests turned negative and both players were allowed to proceed with the competition.
The two golfers were scheduled to play in the Kenya Open the following week and Kenya Open Golf Limited officials spent several sleepless nights as they pondered a possible suspension of the Kenya Open.
Just when we were gearing to watch the greatest sports show in Kenya, our Magical Kenyan Open Championship, all the world golf Tours were suspended.
Golf has now resumed on the US, European, Asia and Asia-Pacific Tours for both men and women, but Covid-19 is not gone yet.
More so in the USA where infection numbers are rising dramatically. Nonetheless, the resumption of golf has been remarkable, not because of superior golf, but because of the changes that had to be enforced to allow the resumption.
In scenes reminiscent of British Prime Minister, Margaret Thatcher, the Iron Lady, forcing the Soccer Premier league to be played in empty stadiums in the 1980s due to runaway hooliganism, golf is now being played without spectators.
And with good reason. As two weeks ago, a sixth US PGA Tour player had tested positive for Covid-19. The Green Jackets at Augusta are scratching their heads off just trying to visualize the 2020 Masters, now rescheduled to November 12-15, being played without patrons, as they like to call their spectators.
The resumption of Tour golf this month revealed some interesting insights. With no knowledge of how the Covid-19 situation was going to pan out, players were left to their own devices on what to do during the hiatus.
As it turns out, some golfers took advantage of the break to hit the gym while others worked on improving their game, while others just rested and took it easy.
Two weeks ago, Collin Morikawa, winner of two PGA Tour events and two runner-up finishes, held off Justin Thomas when he led wire-to-wire and won.
Thomas with his impeccable resume of five PGA Tour win, including the PGA Championship, and FedEx Cup championship had been the hot favourite but was unable to shake off Morikawa, who clinched the deal in the third play-off hole.
But it is Bryson DeChambeau everybody is talking about. He is now blasting his drives 50 yards past everyone on the PGA Tour courtesy of a 12kg muscle gain. And it's paying off big time.
Upon the Tour resuming, Golf's mad scientist hit the ground running with a tie for third at the Charles Schwab Challenge at Colonial in the PGA Tour's first tournament after three months of inactivity.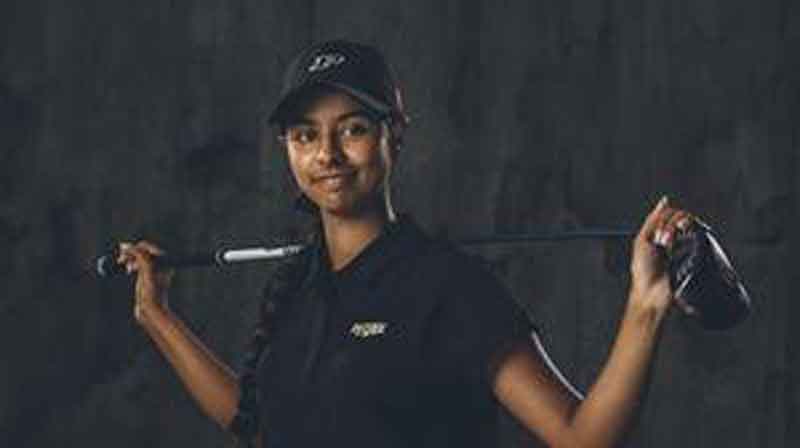 He then garnered a tie for eighth at the RBC Championship at Hilton Head, and followed that with a tie for sixth at the Travelers Championship.
Finally, he let it loose and won at the Rocket Mortgage, shooting 23-under par and leading with an average driving distance of an outlandish 350 yards!
It is unbelievable that DeChambeau launched 22 drives longer than 340 yards and recorded the longest average driving distance ever (350.6) by a PGA Tour winner.
Tiger Woods held the previous record of 341.5, which he accomplished at the 2005 British Open. Even more amazing is that as he does so, he still remains accurate. No "long and wrong" for this guy. Guys, it's time to hit the Kenyatta market for the nyamachoma, then the gym!
According to one source, DeChambeau's diet uses a "2-to-1 carb-to-protein ratio'' on everything he eats and drinks.
His daily diet includes four eggs, five bacon strips, toast and three "Organ Protein'' shakes for breakfast.
While playing, he said he has two "GoMacro'' bars, peanut butter and jelly sandwich, and a protein shake every six holes.
After the round, he adds snacks and another protein shake. For dinner, he has steak and two more protein shakes. He also uses a specialized "Muscle Activation Techniques,'' a training method to add muscle.
Muscle is not everything though. You need to get those muscles moving fast. Consider that his average clubhead speed in 2017 was 117 miles per hour. Now he is clocked at 137 miles per hour with a ball speed exceeding 200mph!
These numbers are totally off the charts, which has once again fueled calls for bifurcation in the Tour golf balls and equipment. This would mean introducing a Tour ball that would travel no more than 250 yards or so, even if smacked at such high clubhead speeds.
Some naysayers are not buying the muscle-building story and are hinting at a possibility of steroid enhancers. Might golf have a Barry Bonds story this season?
You might remember the 2003 story of how this legendary Baseball slugger got involved with BALCO, a Bay Area Laboratory that had innovated a performance-enhancing anabolic steroid that was undetectable by doping tests.
I recall his defence where he countered that steroids will not give you the hand-eye co-ordination and skill required of high-level baseball. So, before you head to your local druid for a magical potion, beware. But he did admit that steroids could offer longevity at the top.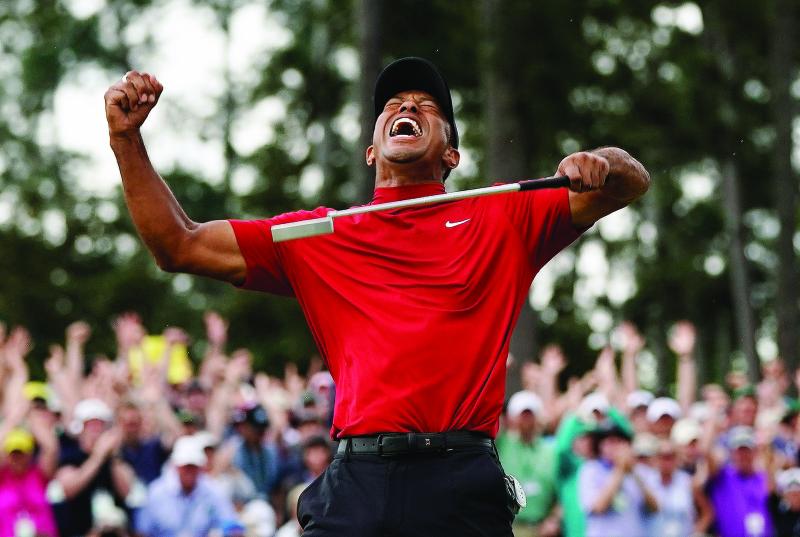 Bryson has set his set on the Masters, just as Tiger has for his 83rd record-breaking win. Fasten your safety belts — that is bound to be a Titanic fight.
It is not all cringy news, as the Ladies are doing it differently. Thai LPGA Tour Amateur golfer Kan Bunnabodee shocked Thailand's golf Pros when she won the Singha-SAT Thai LPGA Championship at the Royal Hua Hin Golf Course.
This budding 18-year old is one of Thailand's rising stars in a sea of low single-digit Handicap teenage golfers inspired by the Jutanugarn sisters, Ariya and Moriya.
Kan Bunnabodee is studying at Perdue University in the USA. Per the rules, she received the Winner's Trophy, but the first prize money went to Thai Symetra (USA) Tour Player Chorphaka Jaengkit.
With this win, Kan upset the Tournament favourite 16-year old Atthaya Thitikul who, in January, had won the Thailand European Ladies Championship in Pattaya, her second one.
A week later, Atthaya Thitikul turned the tables and won her maiden professional title at the Singha-SAT Thai LPGA Championship in Prachin Buri.
Back home, golf has also resumed, but only under the stringent conditions given by Health CS Kagwe.
In particular, caddies can only be involved on the course as spotters for your bundu-bound balls, but with no touching the ball or the players' clubs and equipment. They can also be involved in course maintenance, for example filling divots.
It is also evident that our caddies may need to re-invent their careers, since quite a number of golfers those who keep the ball in the short grass and are not averse to hauling their golf bags or pulling a golf cart have realized that they can actually do without caddies.
LipOuts: If there is any such thing as too much of a good thing, Kenyan golfers may just experience that in November this year. The Postponed Magical European Tour Kenya Open Golf Championship has been rescheduled for November 12-15, 2020.
Unfortunately, these are the same dates previously slotted for the other European Tour Kenya Open, the LET Magical European Tour Kenya Ladies Open. So, one competition is in Nairobi while the other is in Mombasa.
Can the KOGL, European Tour and LET LPGA sit down and resolve this please?
For one, there are some fans and supporters who wish to attend both Competitions, with some serving as Course Marshalls and Volunteers.
Two, with both Tournaments running at the same time, and both being screened on TV and beamed all over the world, there will be a terrible time clash.
The exposure Magical Kenya was hoping to gain may effectively be cut down in half.
And third, that is the same week as the US Masters. We shall easily get to watch that one due to the seven-hour Time-Zone difference.
I note that there may be no flexibility on the Men's European Tour Calendar, but there are two free weeks on the LET Calendar in October. Either of the two Tournaments could also switch slots with the tournament currently slotted for the following weeks. @pigaminga1, [email protected]