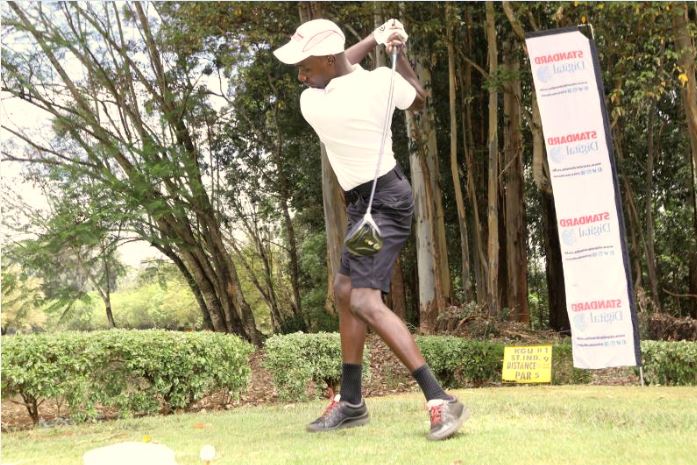 In the 1890s, the concept of playing a golf match against an imaginary golfer who scored four on long par three's and five on long par four's was started. The imaginary opponent who was referred to as a 'regular bogey man, not easily caught' led to the now widely used term, 'bogey'.
In 1892, in a military golfing facility in the United States, Mr Bogey was granted the honorary rank of Colonel and this led to the term, Colonel Bogey. This was during a time when The R&A and the USGA were formulating ways of measuring courses that are commonly used today.
Colonel Bogey is not used much these days and many new golfers have probably never heard of him. There are, however, two very commonly used terms, the scratch and bogey golfers. The scratch golfer for both women and men is one who plays from handicap 0.0. There are a few of these in the country. The bogey golfer on the other hand plays off handicap 20.0 for men and 24.0 for women. Naturally, there are lot more bogey golfers than there are scratch golfers.
Now that the Kenya Golf Union allowed the return to competitive golf a few weeks ago, I have been keenly looking at what scores are winning in tournaments across the country. As I had expected, there are a few golfers whose skills may have improved during the period when handicaps had been suspended. This is the reason that we are getting many winners posting scores that are eight or more shots better than their handicap.
It is not improbable for the bogey player to shoot low scores but the probability of he or she playing to their handicap is actually low. A golf handicap that is properly maintained is an indicator of the potential that a player has, but generally we tend to play scores that are higher than our handicap.
This is the reason why on any given golf competition, majority of the golfers will generally have scores that are higher than their handicap.
According to the USGA, the probability of a golfer with a 14-handicap playing a round that is eight strokes better than the course, is once in 1,138 rounds. To put it a bit differently, if the 14-handicap golfer only plays once a week, he or she should be able to achieve this fete once in 21 years. This could generally be once in a lifetime of playing golf.
It should then be very unlikely for more than one player to have scores that are eight shots or more better than par. This is the golfing equivalent of lightning striking twice in the same spot.
However, given that these same golfers have probably been playing some good rounds of golf without the information being fed into the handicapping system, it is very likely that their handicaps do not reflect their current playing abilities.
Should these golfers submit more cards, the CONGU handicap system will eventually regularise their handicaps.
This is, however, a slow process and it may require some direct intervention of the handicap committees to manually adjust the handicaps of golfers whose abilities have improved over the time that the handicaps were suspended.
Should the handicap committees not do their work properly, we will start seeing cases where Colonel Bogey will be beating the veritable scratch golfer.
Wang'ombe is the General Manager of Kenya Open Golf Limited