Pigamingi- Are Kenya golf professionals killing the game?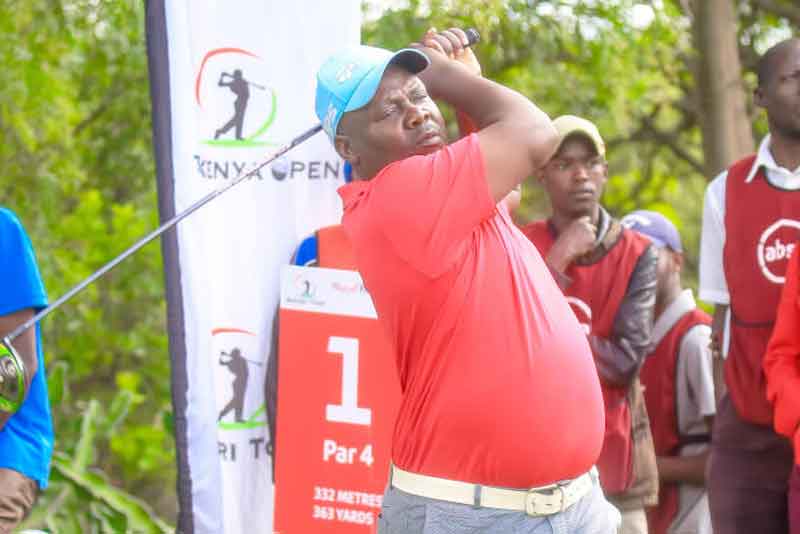 Golf is alive and well in Kenya, but only in quantity, not quality. It is therefore strange that in a case of biting the hand that feeds you, the one group of people who gain the most from golf and depend on it for living, are the same ones fighting the proposed reforms in the sector meant to improve it.
The group of golfers in Kenya that go by the moniker Professional Golfers of Kenya, PGK, are a curious lot. They are a group I love to support but one that I unfortunately often have to criticise sharply quite often.
They have a deluded image of superior golfing abilities, lofty egos and a misplaced sense of importance. Yet they are just a handful among the thousands in our golfing population, less than two per cent.
Some of them have recently been engaging in careless unrealistic talk of how they are about to join the Senior European and US PGA Tours. To compete against the likes of Vijay Singh, Bernhard Langer, Phil Mickelson? Multiple Major winners yet our Prod couldn't even make a lower Tour? Get real guys! That will not happen any time soon.
The group comprises of a motley crew of mostly former caddies who improved their game and eventually turned pro. Others are former Elite Amateurs. Both did not undergo any formal training or certification. A few are former students who attended USA colleges that had NCAA golf teams.
With such a diverse background, their definition of a Golf Professional is just as diverse. Unfortunately, the older ones in the lot are sending the lot in the wrong direction.
Golf at the highest level is a career and a profession that provides an ample source of living. You would, therefore, expect our Pros to be encouraging its growth. But they want the status quo to remain: no improvements.
Chapters
A properly constituted Professional Golf Association recognises that Pro golfers fall into several categories and therefore a PGA comprises of various Chapters.
The golf Pro you are most familiar with is the Club Pro. He is an employee of a Golf Club whose primary role is to run golf events at the club.
The other common Pro is the Golf Teaching Pro or swing coach. He teaches golf for a fee. He is supposed to be knowledgeable about the golf swing to understand its intricacies and how that works for different golfers.
We all know the Tour Professionals. This is the epitome of golf. They are highly accomplished golfers who are paid to play golf. They roam the planet competing in Tournaments and earning big money in prizes. They also get paid for product endorsements and advertisements.
The fourth Pro is the club builder. This is an expert on golf technology and golf clubs. He advises on the clubs suitable for a golfer and may build them or sell them from their Pro Shop. He also modifies, repair and tweaks clubs.
Less known Pros are golf course designers and Architects. They are experts in golf course design and construction. Those bunkers are not randomly placed; there is science behind their location. These Pros also advise on reconstruction and improvements on existing golf courses as necessary.
Golf course superintendents, popularly known as Greenskeepers are agronomists whose area of interest is grass, vegetation and trees, with particular attention to greens and fairways.
Most of our golf Pros combine a number of these roles, some of which they are frankly, totally incapable of, which leads to confusion about what a Pro is.
In a myopic and obviously selfish decision, the PGK has decided that only golfers who play in their competitions or are employed by a golf club qualify to be registered under the PGK.
They have therefore rejected applications from the three qualified golf experts who have been formally taught and is certified. This is very unfortunate.
Attitude
By being denied membership to PGK, this means that the only golf teachers qualified to analyse your swing and fix it, the ones with the necessary equipment, are not allowed to teach golf at your club due to some archaic rule that dictates that only PGK Pros can teach golf at golf clubs.
This arrogant attitude by the PGK is also what has seen them refuse to join the Kenya Golf Federation, a terrible decision since they are the ones whose livelihood depends on golf and the ones who stand to gain the most
The PGK is stuck in a privileged past of assumed grandeur that never was. They have been unable to climb to the crest of world golf or teach a student to get there.
Closer home, this failure is demonstrated by the fact that despite golf having been played for more than one hundred years in Kenya, not a single PGK Pro has won the Kenya Open Championship.

It is now almost routine for only two or three Kenya Pros to make the halfway cut during our Open. The two who did in 2019 received €10,615 and €1,615 respectively; a measly 1.2 per cent of the Jackpot. We can do better.
Since Okello's feat 20 years ago, none of our Pro players has featured in the Top Ten positions.
Due to various handicaps, our Pros rarely participate in the other European Challenge Tour events and regional Golf Tours.
A handful has tried the Sunshine Tour but found the going tough. But let's give credit where it is due: one of our golfers has won once on the Sunshine Tour.
The women have not been lucky either. For a long time, only Rose Naliaka joined the Tour ranks. A recent addition is Nyali-based Bhavi Shah.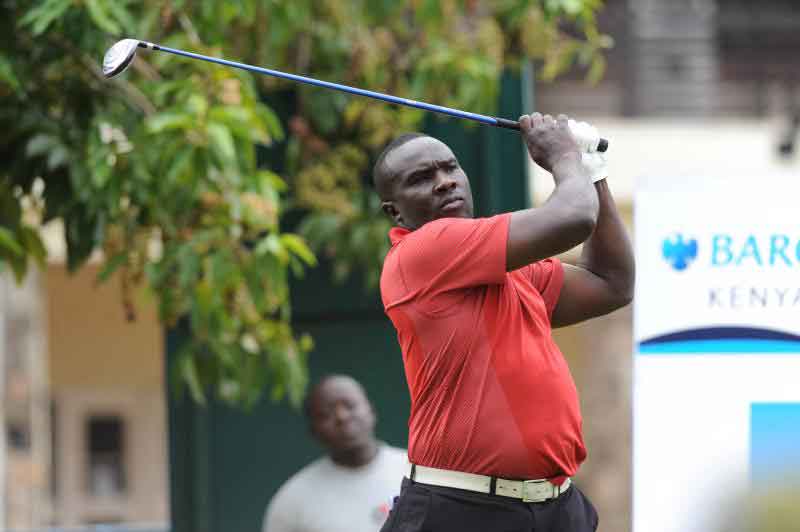 Failure in sports is nothing new to her. Apart from long-distance athletics, Sevens Rugby and Cricket, other sports have performed dismally at the world stage.
In a strategy intended towards improving and raising the standards of sports in the country, the Government came up with the Sports Act.
For a long time, sports in Kenya have been run and organized by various associations and bodies. Some sports had several associations that were quite often in conflict, especially when it came to team selections for National teams.
The Sports Act is aimed at resolving this discordance by bringing all these bodied in a particular sport under one umbrella, the sport's national Federation. The existing unions and associations would then be constituent members of the Federations.
By dealing with one body it will be easier for the Government, through the Ministry of Sports, to provide developmental support and assistance.
While under the umbrella of their federations, the constituent bodies remain independent and continue with their ongoing programs. This is a fact that appears to have been lost to PGK
In golf, there are already the KGU, KLGU, JGF, GTG and KOGL that will henceforth be under the Kenya Golf Federation, KGF.
With its mandate, the KGF will be able to lobby counties to set aside land for development of golf courses in the various counties that do not have golf courses and subsequently guide the counties in developing the courses.
Modern teaching
The KGF will also provide a forum for resolving the biggest missing items in our golf: modern golf teaching and training facilities and competent golf teachers, coaches and instructors.
Through the Ministry of Sports, KDF will interact with the Ministry of Education for funding and scholarships to send students to the appropriate institutions and facilities.
Apparently, PGK is wary of joining KGF which they see as just KGU in a different jacket. Their concern may have some justification but is not totally valid.
Just as University Professors cannot entrust their interests to the Secondary Schools' TSC or KUPPET, a professional golfers' body cannot be subservient to one managed by amateurs on matters of playing the game.
But KGF is much more than that. It's the vehicle for the representation of the sport with the Ministry of sport and the avenue through which government support shall be channelled. In terms of function, the PGK shall still remain independent.
PGK is also wary of losing their independence to the very powerful group of wealthy golfers behind the KGU that has maintained a tight grip on its composition and operations.
It also does not help that KGF appears to be operating under the aegis and shadow of KGU because they are currently accommodated by KGU at their offices in Muthaiga Golf Club.
In the past KGU has been accused of an aloof attitude towards the common amateur golfer and being tone-deaf to their needs and new ideas from them. They see the Blue Jackets as an ancient and archaic institution, one that is out of touch with the present world of golf.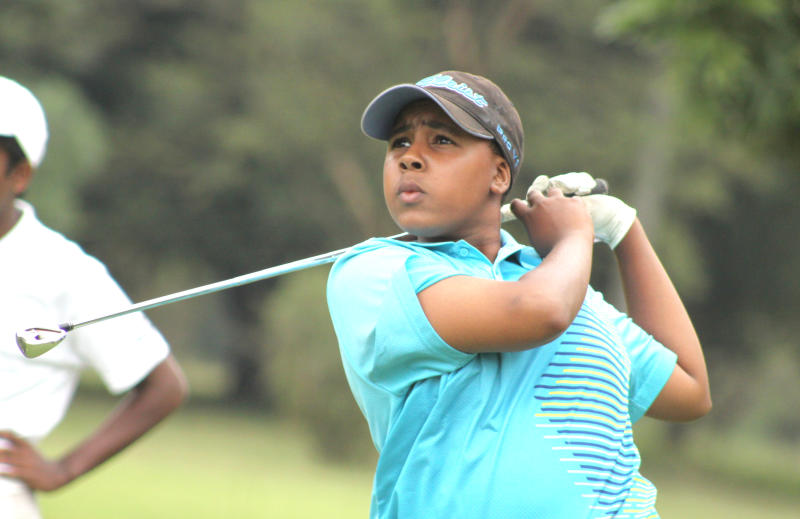 For example, the fact that a member of KGU Board can remain there for up to seven years, just switching roles smacks of a closed shop. Four years would be optimal. The competency of some who have risen to its leadership has openly been questioned.
By portraying themselves as having all the solutions to golf in the country, KGU has placed itself on the firing line when things go wrong or when they are unable to meet expectations or deliver expectations.
This often happens when a Pro desires to join the European Tour or an elite Amateurs seeks funding and support to go for professional golf teaching certification.
The truth, however, is that, larger than life as they may appear, KGU simply doesn't have those kinds of resources.
They shot themselves in the foot when they unilaterally arrogated to themselves the task of training and teaching golf in the country when they clearly did not have the necessary facilities or qualified teachers and coaches.
But for purposes of constituting the KGF, it is only logical that KGU and KLGU would take the lead, otherwise who would be more qualified to do so here?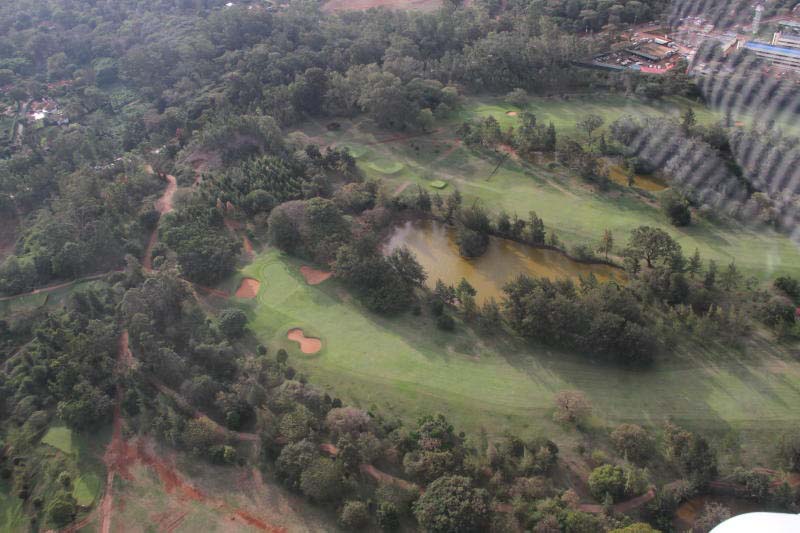 Since 1928, KGU has bestrode the world of golf in Kenya like the Colossus. Headquartered at the Muthaiga Golf Club, KGU has been backed by a big contingent of well-meaning moneyed Kenyan folks.
These rich and powerful folks not only love the game but also play it consistently. They were never going to let the sport die as happened when other sports were entrusted to less able leadership. Just look at cricket, tennis, basketball and squash. They have supported golf wholeheartedly.
KGU is probably the only sporting body in the country where members happily and willingly pour money into the sport when need arises, rather than take away from it, a phenomenon we see all the time in other sports like Soccer and Athletics.
KGU has been very successful and has a long list of achievements on its resume. Without a powerfully backed KGU, golf would by now have gone under by now.
Custodian
It is a fact that KGU has kept golf alive in the country by safeguarding most of the golf courses from the ever-hungry land grabbers. Is it not amazing that the Railway Club Course still exists, right in the middle of the city center?
KGU has been the custodian of golf rules and has maintained the respectability and etiquette of this sport of Ladies and Gentlemen. Membership in a Golf Club still ranks as a prized checkmark against one's name.
In the process of growing golf, KGU has over time spun off all the other golf institutions in the country including the KLGU, PGK, GTG and JGF.
The latest one was the Kenya Open. When the Kenya Open Golf Championship hit it big and joined the European Tours, it was spun off as the KOGL.
In conjunction with the KLGU, KGU organizes and coordinate interclub golf activities in the country, among them, the annual interclub leagues and Easter Holiday Tournament.
On their website, The Kenya Golf Union describe itself as "the banding together of golf clubs in Kenya in a Union, in order to control their affairs and to promote the interests of the game of golf. In other words, the Union is in effect the Golf Clubs".
KGU's main interest and mandate is, therefore, the golf clubs. But in the absence of a government-mandated body to run the sport it, was just natural that KGU took up roles like training of golfers and preparation of national teams.
Unfortunately, they did not have the resources to accomplish the mission and that one aspect of training golfers to a high standard worth of developing Champion golfers worth of the world tours has stagnated.
Kenya has not produced a single PGA Tour level player. We have less than five qualified golf teachers and even these ones attained the qualifications through personal resources.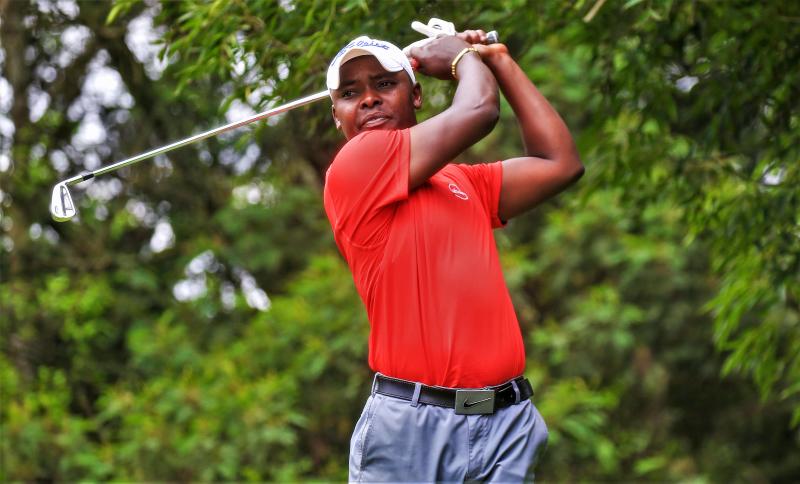 At the Elite amateur level, the standard of golf has tanked. These days the male and female teams have become punching bags for Ugandan and Tanzania respectively.
The sorry performance of our junior team at the last African Championships last year was an ominous sign. But in their defense, it is clear that the blame lay on a National coach who was either incompetent, distracted or was just too comfortable and did not care.
Good teachers and coaches are not only for the Elite golfers and Pros. The golfing ability for any of us ordinary golfers would be much higher if we had knowledgeable, qualified teachers and better training facilities.
I illustrate the consequences of that knowledge deficit with a story of how I single-handedly masterminded a strategy that enabled the team of excellent Kenya Amateur golfers win the 2010 Zone 6 golf championship in Gaborone Botswana.
It only cost me four days of my Easter Vacation and daily fees for two caddies to map out the Gaborone course. I then worked out course management strategies most suitable for these golfers.
I then prepared yardage books with the relevant course notes on stuff like no-go zones pointed out as well as risk-reward options.
I then contacted my Club Pro at Vetlab, Ali Kimani, who by coincidence was the Pro assigned to coach the team.
He put my proposal to the incumbent KGU Chairman Reuben Ndegwa and the incoming Chairman Pashu Hirani who would be accompanying the team. As any good manager would, they listened, assessed, valued and accepted my proposal.
Yardage books
I advised the team to arrive a day earlier for a full day of reconnaissance of the course, and for testing and calibrating the course against their abilities and dry running my yardage books. I gave each member of the team and entourage a copy.
Kenyans love their sports teams and sportsmen and women. I recall being the lone person of colour at a location on Fifth Avenue New York City cheering Margaret Okayo by name at the New York City Marathon in 2003.
She was en route to winning her second New York City Marathon, a feat that inspired me to tackle the race the next year. No, I did not win. A number of my detractors remain sceptical that I even finished! But I have proof.
The Kenyans in Botswana came out in full force to support our team, led by Vetlab's Chris Mburu, Sigona's Ben Njoroge, Ichangai Muiruri and John Njonde.
We welcomed the team with a pre-tournament dinner, then walked with the competitors every step of the course for the three competition days.
And Voila! At the end of the week, Kenya won the Zone 6 trophy for the first time after twenty failed attempts!
I am not a trained golf professional but had knowledge about course management and competition preparation tactics.
The sad part was that while I had expected the team to build on that knowledge, they did not. They lost the competition next year back home at the Leisure Lodge Mombasa course and never won the trophy again.
They still have not learnt. I flinch every time I watch the Kenya Open and notice our Pros not using course notes or yardage books. Their attitude appears to be, "It's our course; we know it". They are so wrong! These same guys are headed to the Senior PGA Tour? When pigs fly!
For purposes of teaching basic golf to beginners, these Pros have done a good job. However, this kind of teaching Pro cannot provide the kind of instruction the modern Elite golfer needs.
The modern professional golf teacher is an expert who combines knowledge from physics, physiology, psychology, nutrition and agronomy among other fields of study.
He understands terms like kinematic sequence, energy conservation strategies, kickpoint, EI profile, Torque, Over-the-top, swing weight, Moment of Inertia, Heel-toe-Weighting, statistics, ball flight simulation and much more.
It is the kind of knowledge a Pro player requires to fly a ball the 162 yards he needs and not 165. That is how they stiff it next to the pin. It does not happen by chance. Just understanding the ever-changing golfing equipment is a continuous study by itself.
Today, a golf-teaching Pro not proficient with golf swing capture technology and simulator equipment is as outdated as an ancient mariner navigating the open seas. Golf has now gone digital.
Modern teachers use highly advanced equipment like Trakman, a laptop-sized gadget that costs upward of $20,000. Add in peripheral support equipment to complete the studio and you are talking of millions of shillings.
It would be unrealistic to expect all our clubs and pros to have such studios, but we should have at least a few as part of our National golf teaching strategy.
They would be located at national golf training centres that are run by knowledgeable, competent professionals.
These omissions are precisely why the Kenya Golf Federation, KGF, needs to be activated. It has already taken way too long to bring KGF to fruition.
All Kenya golfing bodies are now on boards except the Professional Association, PGK. They need to ditch the hubris, get off their high horse and back the KGF. There is no going backwards on the KGF initiative.
In any case, these pros stand to gain the most from the growth of the game either as golf teachers, club employees or by access to superior golf facilities, as well as the growing support for the local Safari Tour.
KGF will obviously need to delegate some of its functions to the unions or body best suited to execute it. For example, by delegating the running of inter-club leagues and national Amateur Championships to KGU.
They will also have to give up roles that they have been unable to execute to be handled at the KGF Board level.
Development of new courses, modern draining facilities and training of golfers will definitely have to be handled by a new separate entity under the KGF.
Kenya golf needs the backing of the powerful benevolent backers at Muthaiga and Karen who have been the backbone of golf since Kenya attained independence.
But it would be best if they refrained from being too overbearing on the KGF. Times have changed, we need new blood and new ideas.
Apparently, this is already happening. I am reliably informed that a new forum, The Kenya Golfing Society, comprising former club captains and KGU/KLGU board members has been constituted. They are analysing past successes and failures and debating on the way forward.
The Kenya Senior Golfers Society is for those of age above 60. I would imagine that top on their agenda is lobbying for the addition of Senior Tees at all courses! That is exactly what the new World Handicap System has called for.
These two forums would be a crucial cog in our golf infrastructure and to help advance their mission they should join the KGF as constituent bodies where they can share their wisdom and experience.
KGF will need to be independent, adequately funded and resourced with a competent board and staff if Kenya Golf will ever rise to the next level, for proficiency beyond social golf, and for better more enjoyable golf for all of us.
The ongoing acrimony is creating a discordance that is sabotaging the launch of the KGF. But these are misunderstandings that can be resolved with candid open discussions over the table, devoid of vested self-interests.
The bottom line is that KGF urgently needs to become a reality. More than five years have already been lost. The excuses of unsuitable sections in the Sports Act and an incomplete KGF Constitution are unacceptable. It's not rockets science to get those resolved!
Without a concerted effort and cooperation to bring KGF to fruition, our golf risks stagnating once again, and we shall be back to Einstein's cycle of insanity: doing the same thing every time and expecting different results.
We have already lost too many years waiting for Godot, it's time to move on up.
***
Lipouts: Now that KGU has instructed on the resumption of Handicapping, we expect arguments to come up since the ball cannot be holed out due to Covid-19 concerns. Golfers are banned from touching the flag of any part of the cup.
Various solutions have been floated by the R&A, among them turning the cup upside down or raising the cup such that part of it is above the ground and then considering any ball that touches it as holed. But some smart Alec golfers have been noticed taking out the break by shooting the ball straight, ramming it hard against the raised cup.
It didn't matter that the ball then caromed off five meters. That was cheating! Had there been a hole and that ball missed, the result would have been a three-putt. An improvement to that solution is drawing a two-foot radius circle around the hole. Only balls that touch the cup and come to a stop within that circle are considered holed.
Another solution being used here is placing obstructions in the hole such that the ball does not sink below the rim when holed, such that it is easily picked out of the cup. But lips-out is frustrating this solution. Why not consider any ball that lips out but stays within a two-feet radius as holed?
[email protected]yahoo.com, @pigamingi1