Sigona Club gives caddies reason to smile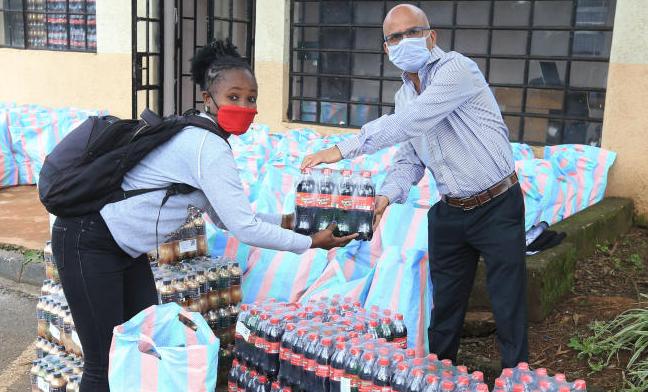 Caddies in the Kenya are living in misery after Kenya Golf Union (KGU) ordered closure of golf clubs following government directives in order to contain the spread of coronavirus.
Before that, golfers were congregating with their caddies for a round of golf and perhaps a toast to a day well spent.
Caddies have been earning their daily bread by guiding golfers around the course while carrying their sticks in every round of the game. But it all changed with that announcement.
Given the wanting plight, Sigona Colf club members have come together just to give their over 200 caddies some reason to smile, again.
Sigona Golf club captain Kalpesh Parekh said their caddies are part of their family and cannot be let to suffer.
He said the club members decided to come together and contribute food items, which will be distributed to help them feed their families.
Parekh added that the distribution would be done after every three weeks to make sure the caddies are not reduced to beggars.
"All caddies are equal and doing the same job on the course. That's why we've decided to distribute food items to them after every three weeks. They should now be able to take care of their families in this time we're all being faced with the Covid-19 crisis," said Parekh.
Caddie Maryanne Wairimu, a single mother with three children, said she prays for the pandemic to end soon because she is suffering. She also thanked the club for the invaluable help.
"Life is very difficult now. I've been ejected out of my rented house. I used to make Sh2,000 every day while working on the course but now I can't make even a single cent," said Wairimu.
Led by club chairman Rajeev Mediratta and director Stephen Kangethe, members distributed cooking flour, cooking oil, soap, sanitisers and beverages.