Pigamingi: Fighting Covid-19 with courses and running tracks open for solo recreation is up to you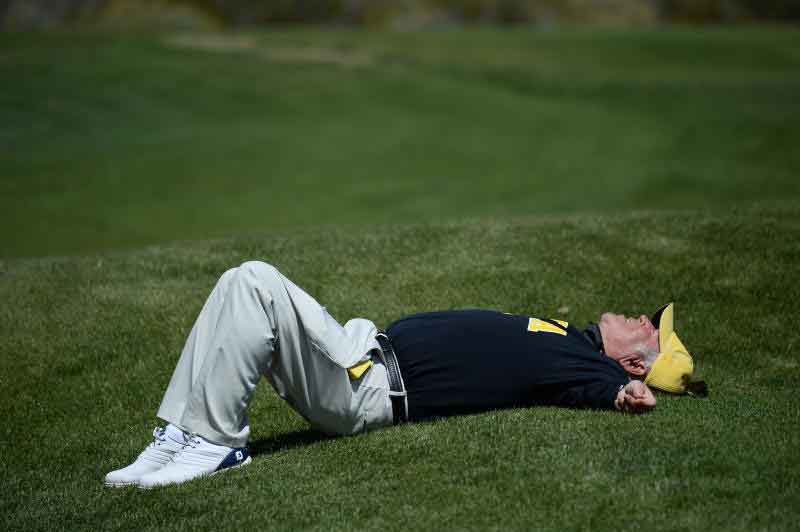 Health Minister Mutahi Kagwe has ordered all golf clubhouses closed, caddies off the courses and golfers to strictly observe social distancing.
On the golf course, the latter can only be achieved by either golfing alone or observing the Social Distancing rule proposed on this column: stay at least two driver-lengths away from each other. Preferable more.
I do not for one moment think that the minister relishes dictating such restrictions. Just looking at the people around him, most of them golfers, he must have been under a lot of pressure not to close the golf clubs and courses entirely.
And not just alone. All sports venues are subject to such restrictions. Everybody must observe these Social Distancing remedies, whether it is the jogging track at Jaffery's in Lavington or around the rugby and soccer pitches at Parklands and Impala Clubs.
This is not an overkill. You just need to google, "golf courses closed", and you will see what is happening around the world, especially in areas that have been hit hard by Covid-19.
The golf courses in New York and New Jersey states of the USA are closed. So are al courses in Australia. Similarly, half of the courses in Europe are closed.
It is also worth noting that a lot of golf clubs have been reluctant to enact these closures, and understandably so for many reasons.
New York State Governor Andrew, former Mayor of New York City, Andrew Cuomo, did not need a big nudge to do so. Not after his brother, renowned CNN Journalist and anchor Chris Cuomo caught the virus.
We need not wait for our loved ones to get infected with the virus or succumb to Covid-19. With the death of former Mombasa Sports Club Captain, Mark Mbua week ago, Covid-19 has already hit close home to Kenyan golfers.
It has been reported that the late Mark Mbua had played golf with an infected politician and could have contracted the virus from him.
May he rest in peace.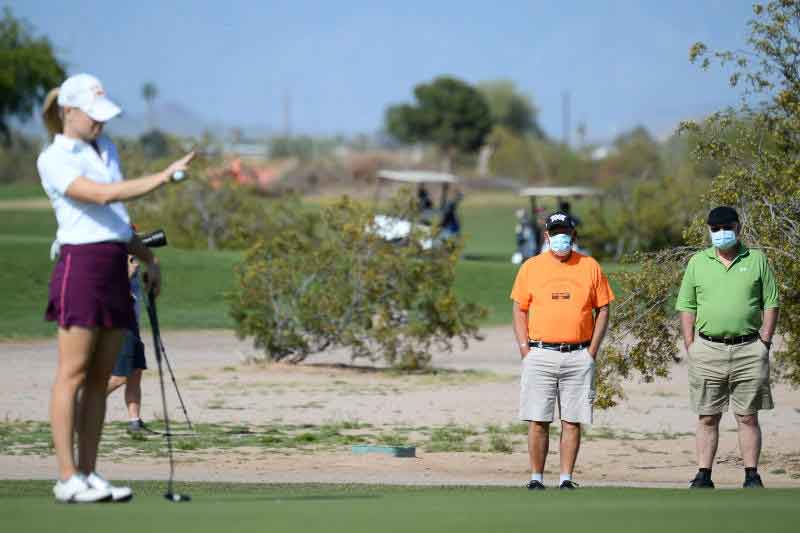 There are valid reasons for keeping courses, running tracks and other sports venues open. Sports and recreation provide necessary physical, mental relief and are traditional social centres.
Without them, people are getting stressed by the drastic changes in their lifestyles the coronavirus has forced them to adopt.
Concern has been sounded but by none other than the United Nations Secretary-General António Guterres, alarmed by the doubling of cases of domestic violence, already a deep concern in the entire world, during this period.
Those WhatsApp jokes you have been sharing about the tension and uncomfortable atmosphere created when those not accustomed to spending a lot of time at home are forced to, is real.
Men, forced to be indoors by 7pm are feeling caged and stressed. Their loving wives on the other hand, unable to engage in their favourite pastime of incessant chatter (I am sure to get into trouble for this), live in person or by phone, are equally inconvenienced and are on edge.
It is a lie that they are happy that Mzee is now at home every home, and not at the suspected Slay Queen's or Mpango's. He is much too present! Go ahead and laugh.
In his book, "Men are from Mars and Women are from Venus", American author and relationship counsellor John Gray, talks of men needing to escape into their "Nothing" boxes.
When men are in the Nothing Zone, they do nothing, think nothing, stare at nothing, and listen to nothing even if the TV is or music is playing in the background. The only activity is restricted weightlifting: full glass to mouth up, empty glass down.
This runs counter to the fairer gender whose method for dealing with stress is through sharing, by talking about it. Combine the two scenarios and you have a powder keg waiting to explode.
Woe betide the Hubby who is not listening! At least make those Aah, Ooh sounds even if you are not following the monologue.
This is, of course, a generalisation and I say it with a light touch; but danger lurks within. Dude, escape to the bedroom and read a novel. And girl, please cut down the yapping. We all need to be patient with each other.
Some golfers have found these evenings at home, though involuntary, beneficial. It's a great time for leisure reading, reading on and revising golf rules.
The kids are benefiting too. Suddenly, Dad is available to help Princess with her homework. Although that comes with the revelation that Dad does not know everything.
One teacher quipped that this is the time for parents who always tell teachers how to do their job to now demonstrate
Recreation and entertainment indoors may be limited, and everyone has devised some crafty manoeuvres for seizing control of the TV remote control, as one golfer discovered for himself.
While he wanted to watch reruns of the 2019 PGA Tour golf Tournaments, the kids had Cars 3 and Fast and Furious movies in mind.
Meanwhile, Mom has declared her indisputable right to watch the romance between Romero Cardozo and Daniela Sandoval in her favourite Latin American telenovela every day at 8 pm. We really must be patient with each other.
After the punishing cold of winter, people in the Northern Hemisphere enjoy basking in the sun as Spring arrives, either in parks or beaches. In anticipation of the usual crowds gathering, the Mayor of Paris, the City of Lights and Love, has banned any outdoor recreation activities between 10 am and 7 pm.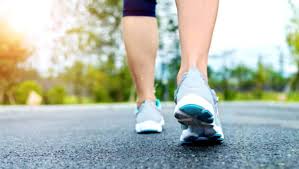 Covid-19 will eventually run its course and come to an end. Whether we shall be allowed to continue enjoying our daytime recreation activities in the meantime, golf and jogging, will all depend on us. Let us not go the way of Paris.
Lipouts: Social distancing rules are changing as the process for transmission of the virus is getting understood. Greeting each other by touching elbows, or by tapping shoes is no longer acceptable. Stick to two Driver-Lengths. Keep it in the short grass. [email protected], @pigamingi1