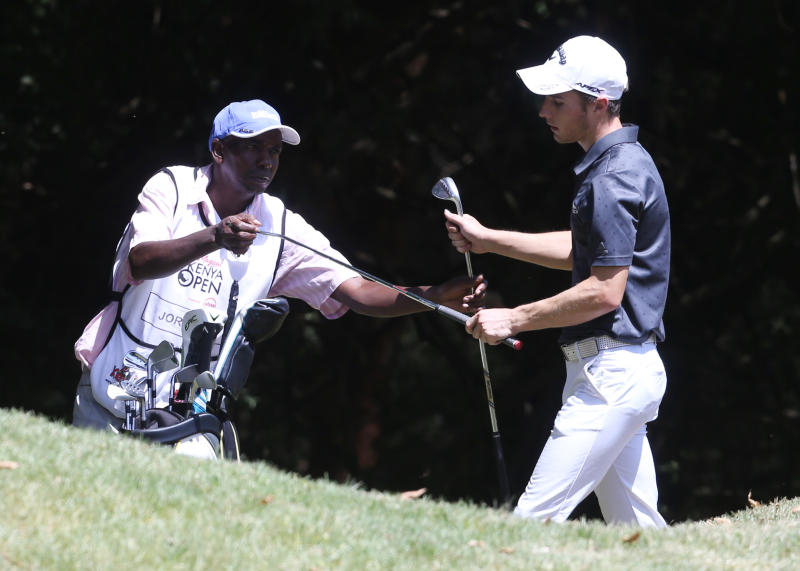 A round of golf has always been a vital factor for relaxation. Playing golf offers plenty of fresh air, exercise and, in these times of the dreaded Covid-19 pandemic, it can be the only time that some golfers get to spend time out of their homes.
On the golf course, it is possible to enjoy the game safely without contact with fellow golfers.
SEE ALSO: Kenya Open tees off in November
This week, many golf clubs in Nairobi have instituted measures that are in line with the government's directives to reduce congregating at one place.
For all intents and purposes, many clubhouses have been closed. They are no longer serving drinks or food to their patrons and many have even taken away towels from the changing rooms, requiring their members who wish to take a shower after their round, to carry their own.
SEE ALSO: Fewer fans, increased costs 'new normal' for clubs in post COVID-19 world - study
Before getting into Limuru Country Club or Muthaiga Golf Club, all golfers are required to sanitise their hands and their body temperatures taken, just to be sure they don't have any fever. These are all good measures taken by the clubs.
The R&A, the world governing body, sent some guidance on some Local Rules that clubs can adopt during these times.
SEE ALSO: Kenya is not on 'safe list' of countries to be granted Schengen visa
The first was on scorecards. Since we are no longer shaking hands, this is one of the ways infected golfers can spread the virus.
Where golf competitions are still being held, the committees may choose to adopt guidelines that do not strictly adhere to the Rules to do with scorecards.
One may be that a player may now fill his/her own card and all the marker needs to do is just acknowledge the score verbally.
The committee may also choose electronic methods to accept scores from players.
The other Local Rule the R&A has allowed is the removal of the flagsticks from the course. The committee can choose not to have any flagsticks on all the holes on the course.
This Local Rule may, however, prove quite unpopular with many golfers who use distance measuring devices or those who fancy their chances at "attacking the pin" rather than just going for the centre of the green.
The other alternative of not having flagsticks, is making it mandatory not to remove the flagstick. This will stop all golfers or their caddies from touching the flagsticks and reduce chances of spreading the virus.
For those playing matchplay rounds, it would also be a good thing to concede more putts during this moment of the coronavirus pandemic.
There is also the question of the caddies. Last week, I met one at the Karen Country Club, who told me that he had planned to buy a television set with the money he would have made from the Magical Kenya Open.
Right now, he is not even sure he will be able to feed his family with all competitions cancelled.
This is the plight of majority of the caddies in Kenya today. Even as some people advocate for rounds of golf without caddies, I would urge that we not only employ their services, but also pay them a bit more.
For those with regular caddies and have decided not to play, it may be a good gesture to send them a leg up in these hard times.
Some golfers have chosen to stay away from the golf course altogether on account of the Covid-19 pandemic and this is okay.
For those of us that are still playing, we must be careful not to endanger our lives or those of our loved ones.
That our lives are going to change, is in no doubt, which means we must ensure that we all come out of this alive.
Wang'ombe is the General Manager of Kenya Open Golf Limited