Standard Group announces partnership with Kenya Open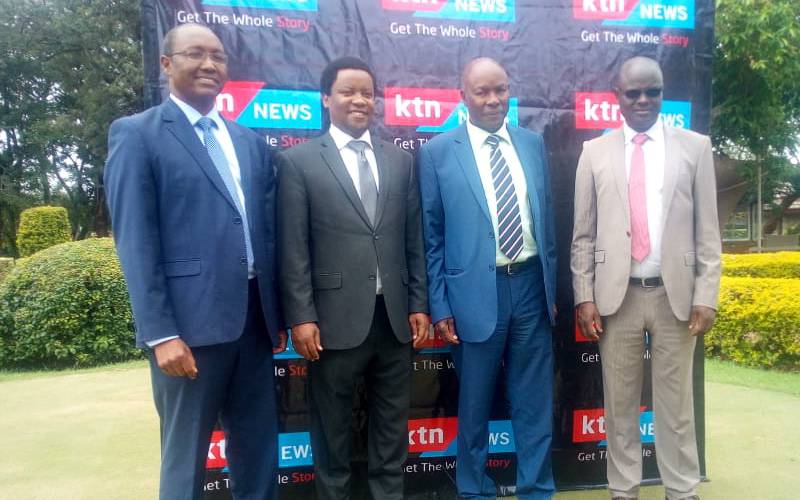 Standard Group PLC on Monday, March 2 announced a partnership worth Sh50 million with the Kenya Open Golf Limited (KOGL), consequently making them the official media partners of the Magical Kenya Open 2020.
Standard will broadcast the four-day tournament from March 12 to March 16 on its 24hour news channel KTN News, which is available on all free-to-air platforms.
The sponsorship comes in handy as KOGL seeks new ways of popularising the sport to locals as the open continues to grow in folds and bounds.
"This is a huge step to introducing Kenyans to the Karen Country Club and the Tour. We are grateful to Standard Media Group for partnering with us," said Kenya Golf Open Chairman Peter Kanyago.
This is the second year in a row that Standard Group PLC has sponsored the Kenya Open, having made a three-year commitment to be the media partners for the showpiece event.
The group's Broadcast Managing Director Joe Munene emphasised the importance the tournament plays in showcasing the country as a sports tourism destination and promised commitment in making the game attractive to the local mwananchi.
"We are helping to bring golf to the larger public, we will cover on the course and of the course and we believe with this we will help to demystify this beautiful game to common mwananchi," said Munene.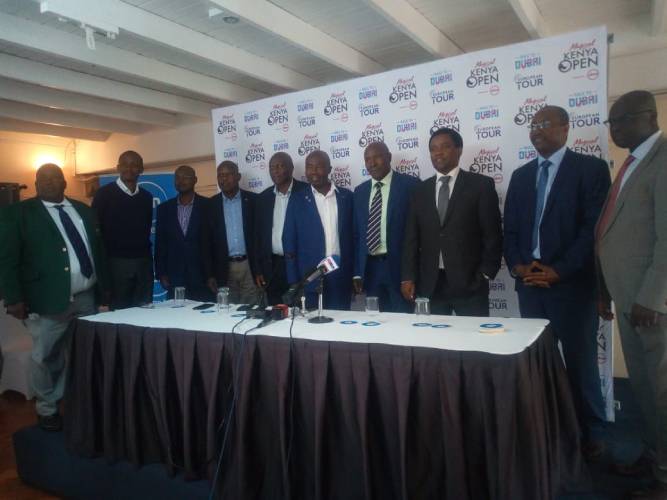 Munene challenged local players who will be participating in this year's Tour to give their best shot and assured them of the company's support as they seek to raise the Kenyan flag high.
"We wish our local players the very best and we challenge them if not you who? If not now when? And if not at the Karen Country Club then where? You have our support, make us proud," he said.
Kenya will be represented by nine professional golfers who booked their spots after emerging top of the just concluded Safari Tour.
Simon Ngige who was the top Kenyan in last year's open will be leading the team.