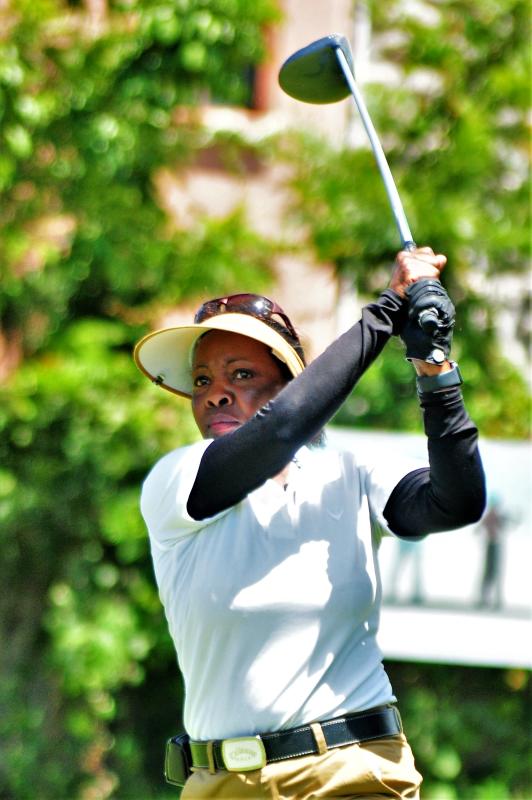 Kim Nderitu warded off stiff challenge to emerge victorious during the ICEA King of the Course Nanyuki leg presented by ICEA Lion Group, over the weekend.
Nderitu beat a field of 102 golfers at the par 72 course, which was playing well, although the tough pin positions for both resident and visiting golfers posed a great challenge.
Playing off handicap 21, Nderitu shot 18 points on his front nine, made up of a lone par on the par-four fourth, five bogeys on the opener a par-four, par-four second and par-four fifth.
Others were realised on the par-five sixth, the course's toughest hole; a par-five stroke index-one, and the par-five stroke index-two.
Nderitu then double-bogeyed on the third after his tee-shot was blocked by a protective tree, which saw him find the green on his second shot with two putts for a five.
He bogeyed the seventh, the eighth and ninth holes to turn in 18 stableford points from the outward nine.
On his inward nine, Nderitu parred the 10th, 11th, bogeyed the 12th, 13th, 14th, 15th, 16th, 17th and 18th holes to finish with an additional 20 stableford points for a final 38 stableford points.
"It was one of those superb days that you're in good form and you play well coupled with great weather. We played early in the morning when it wasn't very cold and hot. The pin positions were very unforgiving but I still managed to play well. I'm happy for this win," said Nderitu.
Nderitu beat Marlin Ndegwa 38 (19+19) stableford points, John Mathai 38(19+19) stableford points and Samuel Muchiri 38 (22+16) stableford points on countback.
Nyeri Club's Jennifer Kariuki emerged the Lady winner on 33 (15+18) stableford points edging out Jecinta Mwangi on countback to Lady winner second on a similar score of 33 (16+17) stableford points.
At Muthaiga Golf Club, Patrick Njunge carded 39 stableford points to win the fifth leg of the Johnnie Walker Golf Series at the par 71 course.
Playing off handicap 21, Njunge shot 20 stableford points in the front nine and an additional 19 stableford points from the back nine at "The Home of Golf" to earn himself a slot at the Grand Finale to be held at Vet Lab Sports Club, in March.
Handicap 4, Ben Murimi was the Men winner on a score of 38 stableford points with Eric Malonza taking Men winner second prize with a score of 37 stableford points.
Murimi and Malonza qualified for the grand finale together with Ronald Meru, KS Syan, First Nine winner Patrick Kimani (29 stableford points), Second Nine winner Anthony Monyo (23 stableford points) and Sammy Gathuri.
Handicap 17 Stella Macharia, with 31 stableford points, claimed the Lady winner prize. Susan Kanjori was the Lady winner second on a score of 29 stableford points.
Handicap 19, Kingori Macharia returned a score of 29 stableford points to take the best Staff golfer prize, while handicap 24, P Gathuru, with 33 stableford points, took the Guest prize, beating Rhoda Mwebesa on countback.