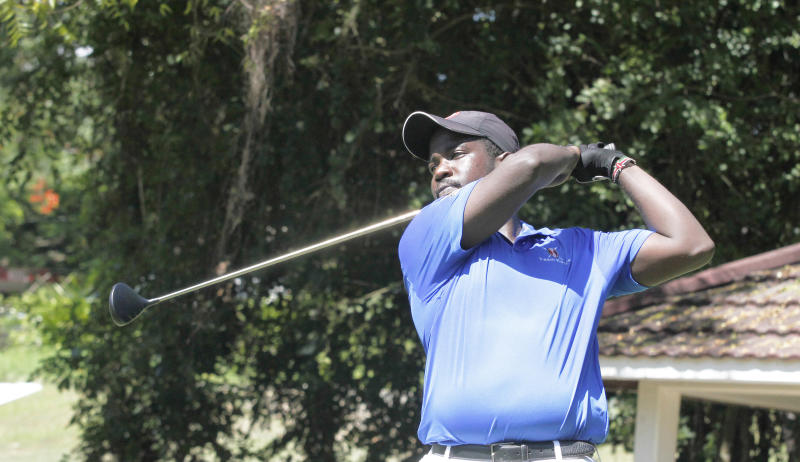 Home Club's Daniel Nduva proved his dominance by carding a total of 211 gross to emerge the overall winner of this year's Nyali Open Championship that ended at the par 71 Nyali Golf and Country Club in Mombasa, yesterday afternoon.
In the two-day three rounds tournament, the Plus two handicapper, who is also last year's Kenya Amateur Match Play Champion, started off with a one under par 70 gross in the first round, then added an excellent five under par 66 gross in the second round and despite a disappointing four over par 75 gross in the final round yesterday, he was able to seal off the fate of his colleagues and claim the trophy.
SEE ALSO: Barcelona's Pique cycled to derby match with Espanyol
"There was too much heat but I had to bear with it. The course was playing well and my game has been great this year. It's a great win and I thank the organisers, sponsors and my family for their support," said Nduva.
His closest rival, handicap Zero William Odera, missed the lead by only seven strokes returning a total of 218 gross (70,75,73) while Nyali's handicap four Dickson Baraza was third placed with a countback round total of 223 gross (73, 75, 75).
SEE ALSO: Greenwood offered 'life-changing money' to leave Man United
Nyali's handicap six Liban Roba was the nett overall winner on a total of 216 nett and Peter Pemberton claimed the runner-up on a countback total of 219 nett.
The event, which was marking its 50th edition, was sponsored by Contech Limited, Shikara and Samsung.
SEE ALSO: Tottenham boss Mourinho blasts FA over Dier ban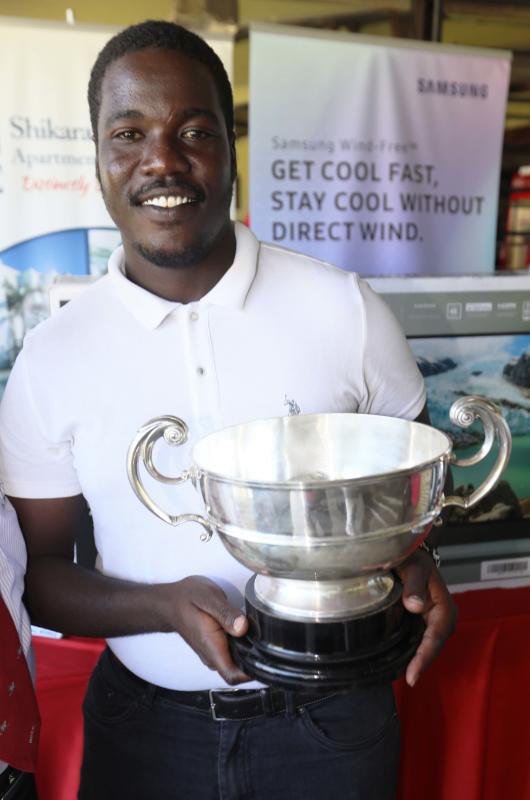 The tournament marked the final series of the 2019 Kenya Amateur Golf Championship (formerly the GOTY) where title holder Kenya Railway's Samuel Njoroge maintained his title by being declared the overall winner on a total of 602 points.
Kenya Golf Union (KGU) chairman Anthony Murage said the winner will be among six amateurs who will play in next year's Magical Kenya Open Championships scheduled for the Karen course from March 12-15, 2020.
He thanked Nyali Club for hosting the KGU final event and lauded the club's junior programme, which has been producing national golfers.
"This is the most admirable programe for the development of Golf in the Country and I urge you to continue," said Murage.