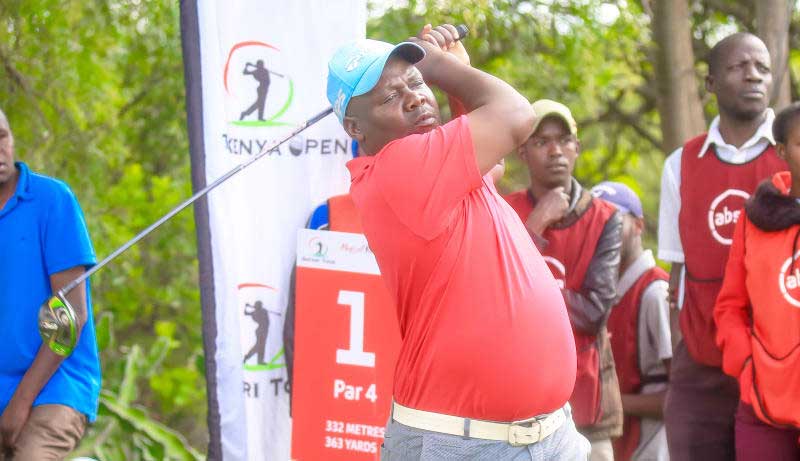 One of the saddest moments in Kenya's athletic history happened three weeks ago, when legendary Kenyan athlete Henry Rono returned to Kenya after 33 years away, and hardly anybody noticed his return save for his family and a few journalists and close friends.
I am talking about the King of long distance running in the 70s and 80s, who in the summer of 1978, broke four athletics World records in 81 days, during a period where he won 31 races in a row! He was then at Washington State University in the USA.
If you ask most Kenyans born after 1980 who Ben Jipcho, Robert Ouko, Phillip Waruinge, Robert Wangila, Rose Tata-Muya, Mike Kosgey, John Mucheru, John Ngugi, Joginder Singh, Pami Matharu and Joe Kadenge were in the world of Kenya sport, you will most likely be met with a blank stare, ati who?
Yet these were the trailblazers who set Kenya on the world map of athletics and sport in the post-colonial decades. They are the heroes who put Kenya on the world map.
Now that Rono is back home, in the next one month he will be forgotten. Compare that to Barnabas Korir, Chairman of Youth Development Programme at Athletics Kenya, who attended Iowa State University.
Korir was recently inducted into the Iowa State University Athletics Hall of Fame. To many of us, that might not mean anything. But to those in the know, that is really big, a milestone few of us will never achieve.
Korir's feats at ISU are now indelibly etched in History. With his name on the fall of fame, his progeny and later generations have a place they can visit and pay homage to their very athletic and successful patriarch. Not so for most of our past sports heroes.
Most of our sports from the previous century have since passed on, most recently Robert Ouko and Joe Kadenge. Their memory will soon fade away, only residing in the minds of their loved ones and a few sports journalists. It should not be that way.
Every year, the most successful athletes in the world the previous year, are feted at a glitzy function held in Monaco by the IAAF.
Similarly, the best soccer player of the year, the best scorer and the best goal keeper are rewarded Balloon d'Or, the Golden Boot and Golden Glove.
So why is it that we Kenyans do seem to bother with the very people we were so proud of? Welcoming our athletes at the airport with a gourd of mursik, and the traditional handing back of the flag to the President is not enough.
Eliud Kipchoge's feat of breaking the two hour barrier in the Marathon is probably the biggest recent sporting achievement by a Kenya, and was recognised as such by none other than President Uhuru Kenyatta who awarded him the highest honor that can be awarded to a citizen who is not a president, the Elder of the Order of Golden Heart. But something is still missing.
For sportspersons, what really matters in history is immortalisation; their mark in history being permanently recorded for posterity and that record being easily accessible for latter generations.
In the sciences and arts, repositories for such memories are museums. In Sports they are called Halls of Fame. They serve as a modern day Valhalla. A true Hall of Fame is a museum-like display building where images of such athletes are preserved and replicas of their medal and equipment they used to win are displayed.
Every American Junior league slugger dreams of being inducted into the Baseball hall of Fame: for their image to be up there with the ones of Babe Ruth and Joe DiMaggio.
But must we wait to be recognised by others? Should we not recognise our heroes, at the country level, before they are recognized on the world stage?
Waiting for others to recognise you can lead to disappointment sometimes, as happened at the Monaco 2017 IAAF Athlete of the year ceremony.
Kenyans waited with excitement for the big moment when our athlete was going to be recognised as the Woman World Athlete of the year. Vivian Cheruiyot had won Gold in the 5,000 meter race and Silver in the 10,000 meters in the previous Olympics.
It never came to be. The Award went to Sally Pearson who had won one Gold in the 110 meter hurdles. You could have knocked down KAAA's Isaiah Kiplagat with a feather after the announcement. This was totally out of order. Blame it on the subjectivity in voting.
It happened again a few weeks ago. There is absolutely no reason why Kenya's Brigid Kosgei was not declared Female Athlete of the Year after breaking the 16-year old record Women's Marathon World Record in last month.
The award instead went to USA's Dalilah Muhammad, who won the gold medal at the 2019 World Championships, and set a world record. Which is tougher? You cannot compare a 52 second 400m sprint to a 42 Kilometer, two-hour body wrecker.
We Kenyans need to establish our own Sports Hall of Fame. Or rather, Halls of Fame in each sport. We need to recognize the best in each sport. If you can hear me, Mr. Kirimi Kaberia, Principal Secretary in the Ministry of Sports, here is some low hanging fruit for you to make a lasting mark on Kenya's sports History.
Taking a cue from The World Golf Hall of Fame, the Kenya Golf Union is leading the way in recognising our best golfers is and marking history for posterity by establishing a Kenya Golf Hall of Fame.
The World Golf Hall of Fame, located at World Golf Village near St. Augustine, Florida, in the United States, is golf's history Mecca. Every two years, five golfers from all over the world, who have done exceptionally well over their golf career are inducted into the World Golf Hall of Fame.
The Kenyan version did start with a small hiccup though. The first time KGU made an attempt of it in the 80s, the sitting Committee members missed the point and decided they were the Hall of Famers. How selfish! That needs to be rewritten.
A second attempt was made last year, 2018. This time around the net was cast very narrowly only among a certain clique, and unfortunately completely and shamefully ignored one gender. They also missed the mark by inducting enablers to Kenyan Golf instead of golf Champions.
Let me make it clear: a Hall of Fame recognises the players, the champions and contenders who have done extremely well at the sport; not managers, organisers, office holders, sponsors, financiers, supporters or officials.
The 12 gentlemen who were erroneously inducted into the Kenya Golf Hall of Fame, have contributed immensely to the growth and supported golf in Kenya and deserve due recognition. However, their names should have gone to a different list; the Kenya Golf Roll of Honor, not the Hall of Fame.
Shall we say it was just a typo, correct the mistake and move on please? Then actively start the process of setting up a real Hall of Fame of Kenyan golfers. This shall feature past and present champions, and new names shall be added every two years.
Induction into a National Hall of Fame in any sport, industry or institution, is an elaborate process, one that is not carried out by a clique with vested interests, but involves a wide range of actors, and interest groups in the sport, who vote for the best contenders.
The induction is normally a bi-annual event, different from the annual Golfer of the year award, GOTY. Those inducted need not have been the best that year. In fact, most sports induct players long after they retire from the sport.
You can only be inducted once, but can be nominated several times, hence most top performers eventually get inducted.
To initiate our Kenya Golf Hall of fame, we first need to set the criteria for qualifications for the nomination and voting process. There is also a limit on the number that can be inducted each year, usually four to five. Women are very active in our golf, hence we should observe the minimum one-third gender balance rule.
The nomination and induction is an elaborate process that looks back at the person's history in the sport, her performance, achievements and wins, including challenges faced. Submissions for nominations is formal and includes a written document with all the above information.
Obviously, to be inducted you must have been a golfer, a previous champion or contender. We shall need to dig deep into Kenya's golf history records. Luckily, KGU and KOGL have the records. So do most clubs.

On Kenya's Hall of Fame, I would expect to see the name of Jacob Okello, who is acknowledged as the most successful Kenyan golfer yet, having not only come second in the 1998 Kenya Open playoff, but also won several competitions in the country and East Africa region.
Going further back, John Mucheru is an obvious Hall of Famer. Similarly I would expect the likes of Rose Naliaka, Muthoni Muthiga, Titus Njonjo, Wachira Mahihu and Elisha Kasuku, Charles Farrah.
A provision is made for recognition of golfers who over the long haul, were very active in golf and golf competitions but may not have won major titles, as Honorary Inductees.
Since golfers play on until very late in life, golfers who are still active but headed towards senior golf, retirement also qualify for nomination. These would include the likes of Dismas Indiza, Charan Thethy, Kuku Awan, and Mary Wandua. Juniors and youth do not qualify: they have a whole lifetime of golf ahead to prove their worth.
On the matter of who qualifies to nominate and vote, I would expect all clubs affiliated to KGU to be represented, members of the Fourth Estate, Ministry of Sports, KGU, PGK, JGF, KLGU and Kenya Olympic Council.
Usually four to five golfers are inducted at every ceremony, both genders being represented in a proportion reflecting the golfing population.
The process for nomination, deadlines for the nomination, the process for voting and for narrowing down the nominees, among other details, need to be very clear and written down.
The induction Ceremony is where commemorative plaques are presented, usually at a glitzy black-tie dinner, attended by the voters, golfers and interest groups, at some fancy hotel where we can all congratulate them and enjoy a pint together.
The Roll of Honor could follow a similar process, but involve KGU, KOGL, sponsors and organizers involved in the management and running of golf in the country.
Lastly, if as you are reading this article you are heading to Vipingo's Baobab Course, you stand to miss out on the biggest women's golf competition ever held in East Africa.
The Ladies European Tour is holding their inaugural Magical Kenya Open Ladies Championship at Vipingo Ridge's Baobab Course from December 5 to 8, 2019.
The event features 108 players drawn from 28 different countries including 10 players from African countries. Among them is Tiger Wood's niece, Cheyenne Woods, a star golfer by her own rights.
This is one competition you do not want to miss. Be there. It's not yet high tourist season so Hotel rates at the coast are pretty good, especially for local tourists like you. Come on, let's go cheer our girls.
New lady Pro, Nyali based pro Bhavi Shah and amateurs Agnes Nyakio and Mercy Nyanchama from Vet Lab Sports Club, as well as Golf Park's Margaret Njoki, need your support as they challenge these awesome international goddesses of the links.
Let us appreciate and celebrate the achievements of our champion sportspersons, at home and at the international sporting arenas.
[email protected], @pigamingi1