There are times when your "no" will earn you a disqualification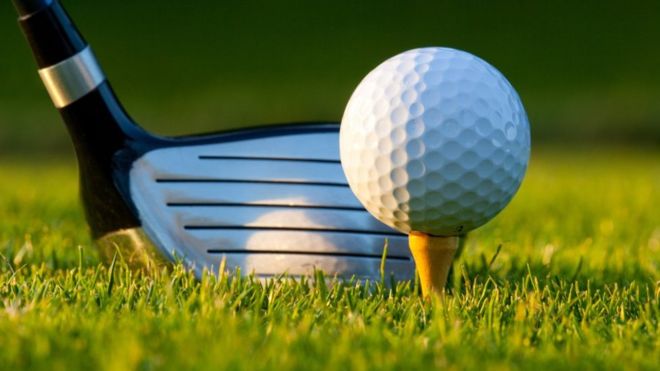 This week I am at the Lake Victoria Serena Golf Resort and Spa in Uganda, the venue of the fifth event of the Safari Tour on this year's calendar.
The golf course is one of the best that we have in East and Central Africa.
The winner of this year's Uganda Open that was played at the same venue, Madalitso Muthiya from Zambia, who has played in many events across the world, said about the course
"…I would rank it among the top five golf courses that I have had the pleasure of playing on…"
However, even with Muthiya's victory, on my return to the course this week I found that what many people remember of the Uganda Open a few months ago, is Dismas Indiza's impressive round of 63, nine under par.
On the third round of the tournament, "Mzee wa kazi", as many Ugandan golfers refer to Indiza, set the course record that is likely to remain for a while.
In his characteristic easy going way and his preference for using his driver where many choose to play it safe, he has fascinated many a spectator.
For those like yours truly, who have had the pleasure of working with him closely, also know his jocular side. Indiza will usually make fun of a situation which makes his fellow professional golfers salty.
In Safari Tour events when I set up hole positions on the putting green that others find difficult, Indiza will usually tell me
"Wang'ombe, as long as the holes are on the golf course, even in the bunker, I will play them…"
I usually laugh at his wisecracks and never take them to heart. However, one of his comments did not go well with another golfer here in Uganda.
The young player, who Indiza thought was being ridiculous in asking everyone and everything in his sight to move or be moved before he made a stroke on the putting green, did not find his jokes particularly funny.
Any golfer who understands the etiquette of the game, knows not to position himself or herself in the line of play of a fellow golfer. There are few golfers who, however, take this principle several notches higher.
They will for example demand that bags that are left several yards off the green that are in their line of sight to be moved before they can make a stroke.
Back to Indiza's incidence; the golfer that he was playing with was making demands of Indiza that he thought were unreasonable.
He, for example, would say that he did not want Indiza to stand in front of him no matter how far he was and that he should always stand behind him as he made his putt.
After being made to move a number of times, Indiza at some point retorted
"Young man, moving this Mzee around will not improve your putting."
With that, Indiza stood his ground. Unbeknownst to him, he was treading on thin ice. The Rules of Golf place high value on respect for fellow golfers.
Denying a fellow competitor a fair request can lead to disqualification. This falls in the category of deeds that are classified as serious misconduct.
In as much as many of us may not like playing with people who will constantly make us to move up and down so that they may not see us, saying "no" to their request may be deemed as deliberately distracting them when making a stroke, an offence that can lead to disqualification.
Wang'ombe is the General Manager of Kenya Open Golf Limited