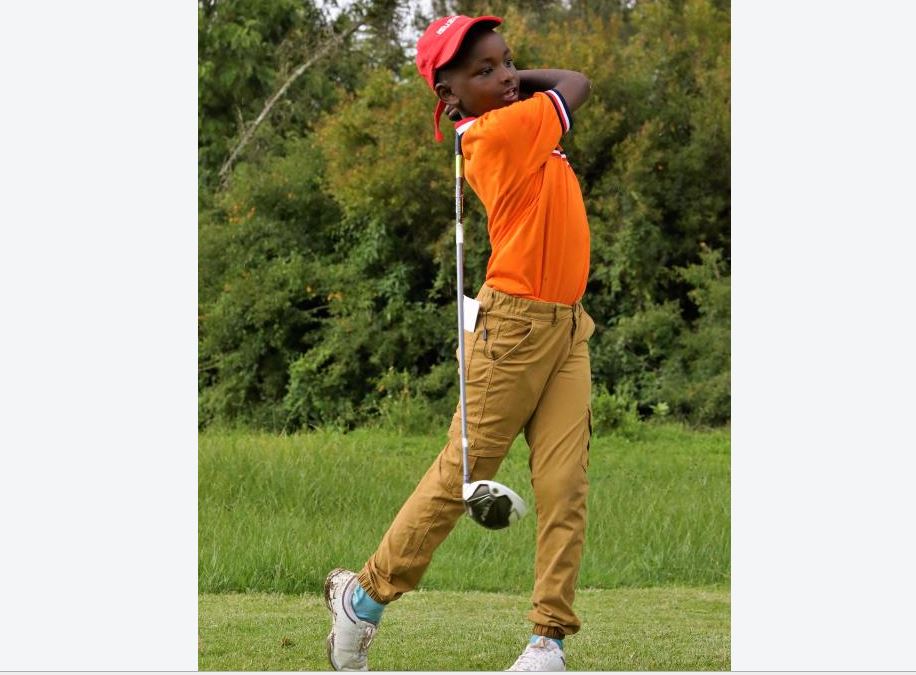 Visiting golfer Livingstone Talel shot a sterling round total of 47 stableford points to triumph in the Chairman (Ndegwa Wahome) prize 2019 at Nyahururu Sports Club, over the weekend.
The handicap 21 Talel, who is also a member of the Eldoret Club, braved the disruptive heavy rains that have been pounding the region to emerge victorious in the day-long tournament, which was presented by Madison Group.
SEE ALSO: Mikel Arteta: Why Tottenham defeated Arsenal
On the outward nine, Talel registered his only birdie for the day on the par 5 sixth, sinking three pars on the par 5 fourth, par 3 eighth and par 4 ninth.
He bogeyed the opener, a par 4, par 4 second, par 3 third, par 4 fifth and par 4 seventh for a superb opening round total of 25 stableford points.
SEE ALSO: More federations should emulate AK move to offer help
At the turn, a charged up Talel sank three back-to-back pars on the par-5 10th, par 4 11th, par 3 12th and par 4 16th hole.
He picked bogeys on the par 4 13th, par 5 15th, par 3 13th and the final hole, a par 4 18th.
SEE ALSO: How to avoid handballs? Cut off players' arms - Angry Atalanta coach
His only double-bogey for day ws on the par 4 14th for an additional 22 stableford points.
That was enough for him to floor a field of 145 golfers who took part in the tournament.
"I was being urged on by other players. This being my first time to play on this course, my victory came as a big surprise. I used the front-nine for my recce and acquainted myself and on the back nine, I had an easier sail," said Talel.
The stableford off full handicap meet witnessed several interruptions as the skies opened up with heavy downpours forcing most golfers to retreat to the clubhouse.
"Golf is a unifying factor irrespective of age, tribe, race or creed. You will find all these mixed up in any pairing and that way, we enhance cohesion among our people through sports," said Ndegwa Wahome, the club's former chairman.
"I am happy that during my tenure in office, the second nine project was initiated. It shall place our club on the golfing map as the only 18-hole course within Lakipia and the Mountain region," added Wahome.
Lurking in Talel's shadows was homegolfer James Kabugi playing off handicap 13, who posted a commendable score of 44 stableford points to claim second prize.
Handicap 25 Joseph Warui of Nanyuki Sports Club was third with 40 stableford points.
The day's best lady golfer was Mary Muthoni of Nyeri Golf Club playing off handicap 22, who carded 35 stableford points.