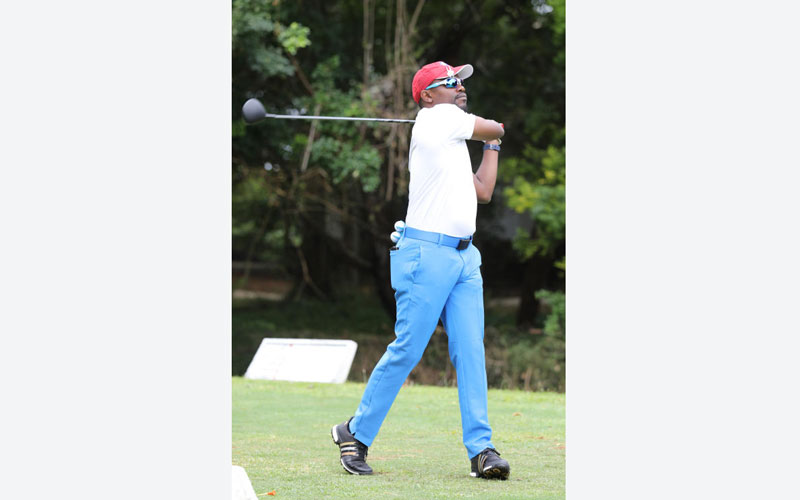 Salim Soratha's early birdie was enough to steer him to victory in the 2019 Standard County Classic series golf tournament played at the par 72 Sigona golf course in Kiambu County on Saturday.
Playing off handicap 14 the home golfer carded a two-way countback score of 40 stable ford points to emerge the overall winner.
SEE ALSO: Man United 1-0 Copenhagen: Red Devils book Europa League semi-final spot
Standard media group sponsored the day-long 18 holes tournament that attracted a large number of 177 golfers from the home club, various clubs across the country and guests with valid handicaps.
Soratha's victory came early after sinking a rare birdie on the par three-second hole with additional nine-level pars against a mixed bag of bogey shots in the rest of both nines.
SEE ALSO: Top Kenyan athletes open to help heal ailing tourism sector - Eliud Kipchoge to adopt lion
"The early birdie gave me strength and courage and am really delighted to have won the tournament. I also thank the Standardsponsorship and my teammates," said Soratha.
However, it was not a smooth victory for Soratha who tied on the same score with club mates handicap 25 V.Bhatt and handicap 19 Minesh Haria who were the man winner and man runners up respectively while handicap 13 Solomon Kanja on 39 points claimed the third slot.
SEE ALSO: Best suited for the job: Juventus bet on Pirlo becoming new Zidane
Home club's handicap 6 Zippora Wachira was the Lady winner on 36 points and club mate handicap 20 Shohna Patel was the lady runners on 35points.
Nihal Shah playing off handicap 5 won the Junior prize on 38 points while Limuru's handicap 20 Keziah Kahara on 36 points and Kericho's handicap 13 George Ketem on 34 points were Guest winner and runners up respectively.
Standard Media group's Chief Executive Officer who is a member of Limuru golf club playing off handicap 23 Orlando Lyomu scooped the staff prize on 17 points.
Lyomu thanked the golfers and the club for making the tourney a success and said the group will continue to support golf across the Country.
Meanwhile, at the pat 71 Nyali course on Saturday, Emmanuel Talel posted an excellent 43 points to emerge the overall winner of the 2019 Mulembe golf tournament jointly sponsored by Sanlib, Lumatete Muchai and Luma Ventures.
Maj.Gen.Rob was the men winner on 42 points while Eric Nyongesa on 41 points and Paul Krijnen on 37 points were the men Runners up and third-placed respectively.