Why there are similarities between football and golf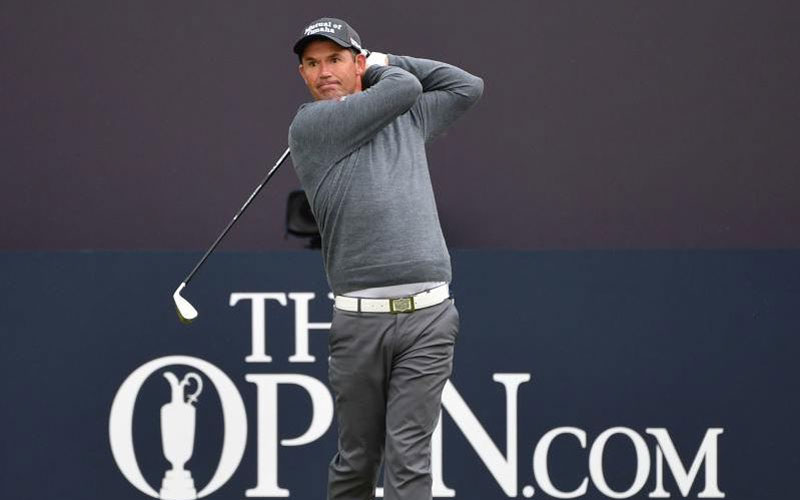 On the first day of The Open Championship at Royal Birkdale in 2017, as I stood at the passage to the first tee watching Darren Clarke teeing off, I felt the presence of someone who had quietly walked up right next to me.
Being my very first time to referee a golf tournament outside Kenya, I was too nervous to turn, lest I distract Clarke in his routine. Only after Clarke had teed off, did I dare to turn to see who was standing next to me?
"Hi, I am Padraig," said Padraig Harrington in an unassuming tone as he stretched his hand to shake mine.
I almost blurted out "Of course you are! I have watched you play on TV. You won The Open Championship when it was last played here…" and a lot of other meaningless trivia that I had looked upon him on the day.
It took a lot of self-control to say "Nice to meet you, Padraig. My name is Vincent. I will be your walking observer for today." An observer in golf is similar to linesman in football. I was going to help the walking referee who was assigned to the group of Padraig Harrington, Pat Perez and Thomas Pieters. As an observer, I was going to look out for possible problems with the Rules of Golf and inform the referee.
There are a number of similarities between football and golf. A missed penalty shot in football can be likened to missing a short putt. Sadio Mane's missed penalties at the Africa Cup of Nations is quite similar to Brooks Kopeka's missed short putt at the 18th hole during this year's Masters Tournament that would have forced a playoff with the eventual winner, Tiger Woods.
Another similarity between football and golf is that the most popular tournaments are not part of the Olympics.
Football has Fifa World Cup, European Championship, Copa America and Africa Cup of Nations. Golf, on the other hand, has the four Majors, namely, The Masters, The US Open, The PGA Championship and the oldest and most popular, the Open Championship.
At this year's Open Championship that started yesterday at Royal Portrush in Nothern Ireland, Darren Clarke was the first player to tee off. The favourite to win the tournament is 30-year-old Rory McIlroy who will most likely be the crowd favourite.
Other than being from Nothern Ireland, McIlroy also holds the course record for Royal Portrush. At the age of 16, he shot the reverse of his age, an impressive score of 61, a record that stands to date. McIlroy was the Champion Golfer in 2014 but it would be a very special win if he wins this year following a long drought of wins in the Majors. He has not won any Major since 2014.
In his heyday, Pierluigi Colina, one of the most famous referees to officiate a football match, was as much part of the game as the footballers were.
He looked out for any wrongdoing just as much as he ensured that the game flowed well. It is not uncommon to see the players animatedly appealing to the football referee to penalise their opponents. The golf referee, on the other hand, is normally of a different dispensation; he or she does not get involved in the game unless called upon. The players generally play their game and the referee is there to help if an interpretation of the Rules of Golf is required.
Today, if you are like I am, a sports fan, you will first watch the second round of The Open Championship before watching the final match of AFCON 2019. The golf referee may not wield a whistle as does his football counterpart, he may not be seen at all on TV but his role is not less important.