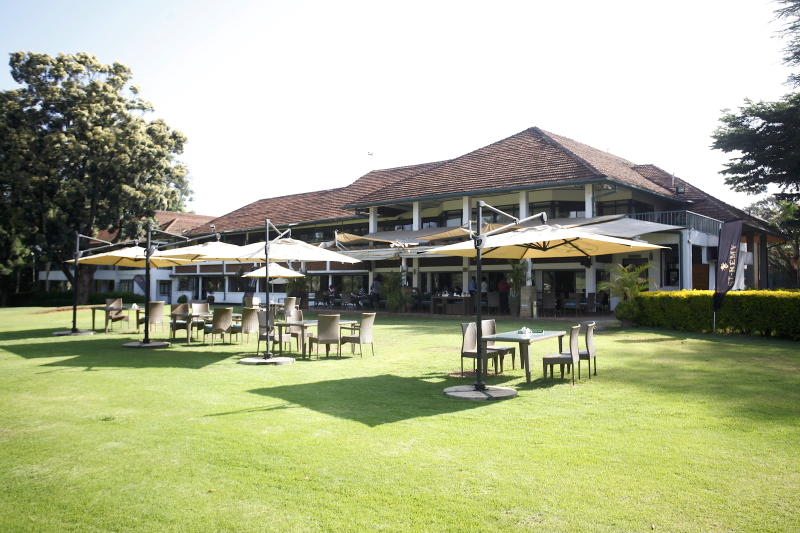 I was gobsmacked when I read that top PGA Tour golfers had criticised and threatened to boycott the 2019 US Open because, according to them, the USGA sets the courses too difficult during major championships!
SEE ALSO: We can shock many – Wanyama puts trust in new team Montreal Impact
This was outrageous coming from these highly paid, and now apparent spoilt, mortals who earn millions of dollars for not only winning competitions but also for just making a cut, as well as appearance money, promotion of golf equipment and sports products.
More money is literally thrown at them for endorsing virtually anything: from banks, cars, airlines, websites, watches, to energy drinks. All they have to do is wear those logos on the golf shirt or Cap.
SEE ALSO: Our players are not assassins - Serie A coach laments after 90 yellow cards
Seriously?
Boycott a major? Seriously? I wish the USGA had called their bluff and replaced their names with the hundreds of other golfers who had gone through sectional qualifying in the USA, Europe, and Asia. This year there was even one slot for Alaska!
SEE ALSO: WWE star Rey Mysterio unmasks to pose for photo as he celebrates wife's birthday
But the USGA opted to listen to them and horror of horrors, indulged them. Mike Davis stepped aside from his course setup duties at the US Open, and was replaced by John Bodenhamer. Big mistake. The result? Mediocrity.
On the first day of competition, Justin Rose led the field with a -6 under 65. That is a score that has only been seen once during a US Open held at Pebble Beach, by Tiger woods in 2000.
Four players were one shot back at -5, which is more players that were 5- under or better after 18 holes of the previous five US Opens at Pebble Beach combined!. In total, there were 39 players under par after the first round.
The front nine was a bit of a joke. Several players managed to string four birdies on that side in one round, among them, Danny Willets, Nate Lashley and the winning amateur, Viktor Hovland. To reprise the quote by the great Johnny Miller, they probably should have called it the Greater California Open!
He was of course subjectively referring to the debacle at the British Open in 2017, where South African Branden broke the lowest score in a major with a 62. Johnny Millers score of 63 had remained since 1973, a total of 44 years.
Shame! short holes
The layout at Royal Birkdale was a shame. The holes were simply too shot. Approaches to Par 4s were being made with wedges and short irons. The rough was no rough, and at least one OB was not OB. The ensuing record-setting 62 was simply no match to the tough conditions at Oakmont when Miller shot that long-standing 63.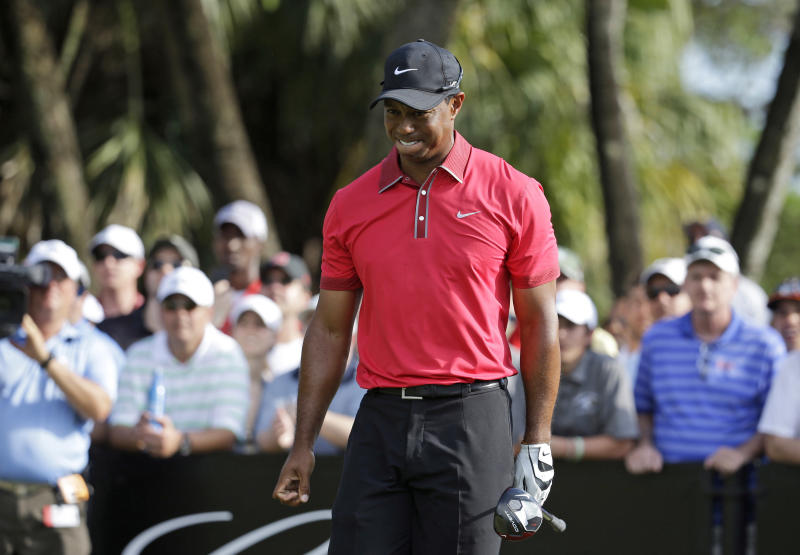 The USGA is clear that their goal in the US Open is to protect par. They would like the Champion to have shot level par after four rounds, or thereabout. The last time that happened was actually last year when Brooks Koepka broke the record by defending his US Open title with a final score of +1. No wonder the complaints.
The crybabies feel that each one of them deserved to win and should have a chance. That they already have: they are called the weekly Tournaments that stake out $10m every week, with the winner taking home a million dollars.
What they really want is an easy course, to be able to shoot insane scores in the 20s range, as happens on regular competitions like The Memorial, where the winners shot -19. Or the Canadian Open at -22. That is not Major Championship golf.
15 minutes of fame
In fact, one thing I have noticed is that quite often when such a high score wins in a major, the winner doesn't last at the top for long and never wins another major. Remember Jim Furyk (-8), Jason Dufner (-10), Keegan Bradley (-8), and Jimmy Walker (-14). Flukes? Maybe. But more like too open a field due to easy course conditions that don't test them to the limits.
When yours sincerely saw the first round scores this year, he predicted that the winner would not be one of the big boys, but one of the regular also-runs who regularly end up in the 10-20 positions. I also predicted the final score would be in the -12 to -15 range. I was right on both counts.
No doubt about it, all these guys are really good. On any odd day they can hit each and every fairway, and every green in regulation. A Major setup like that would yield a result not based on superior performance but on lucky bounces. Their call for easy course is tantamount to asking for running Marathons to be set on all-downhill courses so that each contender can break the 2-hour record.
Downhill marathon!
Let's back up a bit. There are only four golf majors in a year. They are supposed to be the toughest tests ever and hence should push the competitors to the limit. The winner will not only be the golfer who plays the best but also plays the "least bad". As golf Guru Dr. Bob Rotella wrote in his famous book about the golfing mind, "golf is not a game of perfect". Mistakes and miscues will happen.
Golf majors test all the critical aspects of golf: from brutal strength by obliterating the ball with a driver, accuracy with the long irons, touch around the green with wedges and feel on the green. And of course mental toughness, body fitness, nutrition, and equipment, among other factors.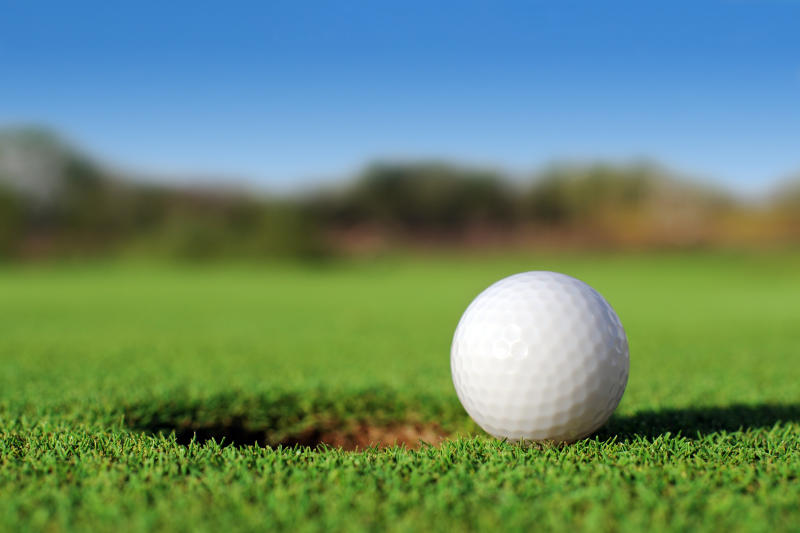 But is there any validity in the golfers' complaints? Shinnecock Hills was aptly brutal, as a major should be. Yet Koepka still managed to win with a +1. But note that Tony Fleetwood shot a -7 in the last round.
Koepka managed a final -16 at Erin Hills in 2017, shooting a -5 on the last day. A day where Matsuyama shot -6.
Similarly, Dustin Johnson shot a final score of -4 at Oakmont in 2016, a -1 in the last round, where Jim Fyurk was lowest at -4.
Too easy
The same pattern is repeated on the PGA Championship, where the most recent final scores were -8 and -16 by Koepka at Bethpage and Bellerive and -8 by Justin Thomas at Quail Hollow.
There is simply no argument for making the US Open any easier. Kudos to the Champion, Gary Woodland, but let's be honest, the set up was too easy, too for a US Open.
This is a course where Hollywood stars hobnob during the famous showbiz event called the Pebble Beach Pro-Am; Actors Bill Murray and Don Cheadle, jazz Maestro Kenny G and even Condoleezza Rice. USGA should seriously rethink holding their championships here in the future.
Holes 3 and 4 were a shame. The golfers were taking their approach shots on these short Par 4s, from 80 and 90 yards! The finishing 18th hole offered no risk-reward challenge and was easily reached in two shots for an eagle putt. There is even a 90-yard Par 3.
Unfortunately, we are unlikely to see Pebble Beach thrown off the majors' calendar. In fact, it is slotted to host the 2027 US Open. Even worse is the fact that the course does not have room to push back the tees, as the Masters has slowly been doing on their Tiger-tamed Augusta Course by buying adjacent plots and parcels of land.
Size not everything
Size is not everything of course. What the USGA should do on short courses is set up tough conditions, as was done for the short 6996-yard Merion Course in 2013. Yes, we are back to that word again; tough. How tough was it? Justin Rose won with a +1.
Of course there are the other solutions that many golfers, Pros, amateurs, and manufacturers don't like to hear: Bifurcation and rolling back the ball. In the meantime, these big boys will just have to man up to the challenge.
The next 2020 US Open, shall be held at the Winged Foot course in Mamaroneck, New York. The last time it was held there was 2006, and it was brutal. Yours sincerely was there. The USGA had combined the most difficult holes from the East and West courses to create a monster blend that brought the best golfers to their knees.
Phil Mickelson and Colin Montgomery had their hearts broken on what was probably their last shot at winning a US Open. Colin Montgomerie's wayward 7-iron approach to the final green led to a double-bogey, while Phil's wayward cut drive found a trash can.
Whining wimps
On the last day, the eventual winner, Aussie Geoff Ogilvy had finished player earlier and given up any chance of winning. Only to be called to receive the trophy. The winning score: +5. Now, that is more like a Major.
Even with all this whining by the wimps, I don't expect it to be any easier next year. Hopefully, the Blue Jackets have learned a lesson. The boys will have to go big or go home. Fergie already told them: big girls don't cry. How dare big boys bitch about tough courses?
Enjoy your golf; keep it in the short grass. [email protected]