Barclays Bank to sponsor local pros at Kenya Open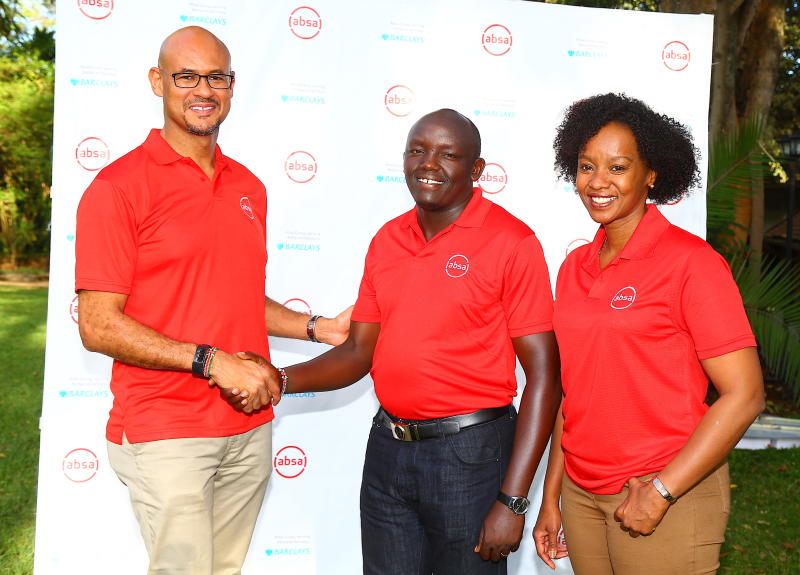 Barclays Bank of Kenya, part of the Absa Group, will sponsor six Kenyan professional players and the leading amateur, Samuel Njoroge, at the Magical Kenya Open championship at the Karen Country Club between March 14 and 17.
The six players are C J Wangai (Professional Golfers of Kenya team captain), Tony Omuli, David Opati, Ooko Erick Obura, Jastas Madoya and Rizwan Charania, and are among the 12 Kenyan pros who qualified to play at the Magical Kenya Open this year.
As part of this sponsorship, the bank has offered each of the six Pros Sh100, 000. Additionally, any of the six players who make the cut will get a Sh50,000 bonus with a further Sh50,000 awarded if they finish in the top 20.
Barclays Bank Kenya MD Jeremy Awori challenged the six players to fly the Kenyan flag high during the four-day tournament.
"This year will provide one of the greatest challenges many of our Kenyan pros have faced in recent years as each of them will be debuting on the European Tour, we commend them for making it this far and wish them luck in the week ahead," Awori said.
"It is our hope that the rich history of our tournament can serve to inspire and push each of them to do their best on the course."
In addition to the elevation of the tournament to the main European Tour, the Kenya Open Golf Limited has already announced Sh126 million prize pot for the tournament, double the total money from last year which marked the championship's 50th anniversary. The event is expected to further boost the country's sports tourism.
This year, Kenya's hopes are pinned on 12 professional players who booked their places via Safari Tour led by Muthaiga Golf Club's Greg Snow.
Apart from the six above, the other Kenyan pros are Dismas Indiza, David Wakhu, Simon Ngige, and Nelson Simwa.