Eldoret continues to produce heroes worth every bit of their names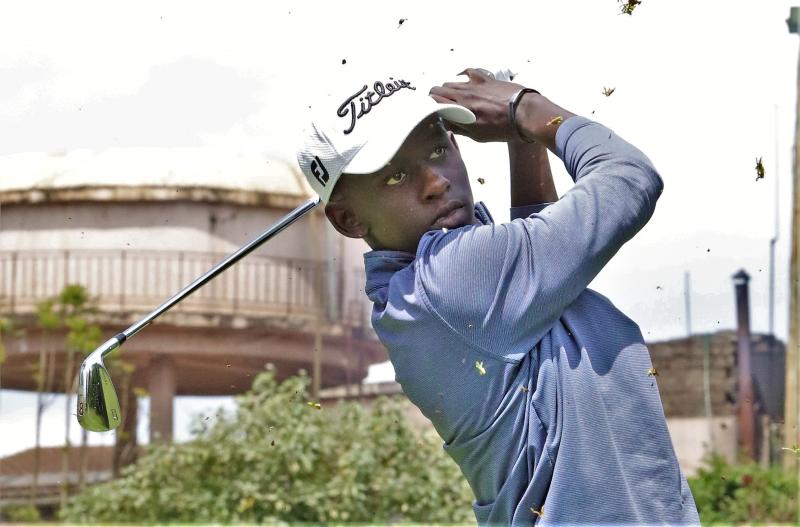 Heroes from yesteryears soon fade from public consciousness. Eldoret town is awash with such heroes whose fame has been extinguished just like the once ubiquitous UHF TV signals.
It takes a combination of a slack news day and lack of scandal for one of those idle WhatsApp group administrators to dig up a grainy video of an Olympics game from several decades ago, to produce some nostalgic recall.
In rare cases sporting fame can be extended beyond its natural span. Moses Tanui is a good example of a sportsman who is well known in the Kenyan golfing circles as he was at the height of his athletic career.
After a successful career running marathons and long-distance track events, Tanui gave up his running shoes and picked up golf. He joined the affable Chairman of Eldoret Club, Andrew Chelogoi and convinced him that it was possible to combine long distance running and golf.
Chelogoi is not a person who shies away from a challenge. In 2012, the duo of Tanui and Chelogoi set out to play golf from sunrise to sunset; 12 hours.
By the end of the day, Tanui had played 117 holes and Chelogoi managed a not-too-shabby 108 holes himself. In other words, Tanui managed to play six and a half rounds while Chelogoi played six rounds of golf on that day.
Unbeknown to them, this was not the first time that such a remarkable feat was performed at the Eldoret Golf Club. In 1934, two of the early members of the club, Mr. S. O. Hemsted and Mr. R. P. Pretty, played 101 holes in one day.
There must be something in the water from Sosiani River that makes the members of the club want to play so much golf in one day. To put some perspective; to play 117 holes, Tanui walked no less than 52 kilometres while Chelogoi walked about 48 kilometres.
Tomorrow, Eldoret Golf Club will host the first Standard County Classic golf event of the year.
Thankfully, the Golf Captain, Jack Tuwei, only expects participants to play one round of golf and he expects the course will most definitely offer a good challenge to the participants.
"The course is dry due to the current hot weather but the course is playing very well," said the Golf Captain, Jack Tuwei.
He expects that the Sosiani River will still provide a great challenge to golfers despite the fact that the water levels are currently very low.
"One can now jump over the Sosiani River without having to go over the bridges but that doesn't mean the challenge is diminished" he added.
Other than golfers from Eldoret Golf Club, the Standard County Classic event has attracted participants from Nandi Bears Club and Kitale Golf Club.
One of the favourite home player is the handicap five junior golfer, Rishab Sagoo.
Despite a definite home advantage, he will be facing stiff competition from the handicap four visitor from Nandi Bears Club, Elly Barno and handicap 16, Mike Arusei from Kitale Golf Club.
The other great challenger will be handicap five Chairman of the Club and proponent of the long-distance-running-inspired-golf, Andrew Chelogoi.
He is well known for his consistency on the golf course and usually manages to put in a decent round despite the duties of playing host to all the guests at the club.
As for our hero, Moses Tanui, his retirement from athletics opened a new chapter of mentoring junior golfers who will be participating at the Standard County Classic event tomorrow.
Above all, he enjoys passing his knowledge and wisdom gained from his years in sports.
He encourages them with such advice as "always remain focused" and then goes on to demonstrate this practically by spending 12 hours on the golf course.
Eldoret town has produced heroes well worthy of their legend.