GOLF: Kenya Open tickets sale begins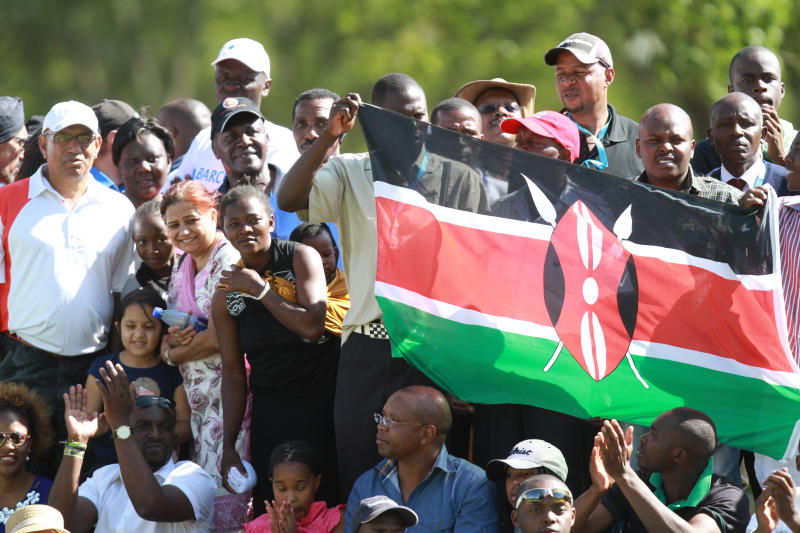 Golf fans and supporters can now purchase tickets to this year's Kenya Open Golf championships to be held from March 13-17.
The event will be at the par 72 Karen golf course in Nairobi from next month.
Kenya Open Golf Limited Tournament Director, Patrick Obath, yesterday said in a statement that tickets can now be purchased through the website www.kenyaopen.golf.
"Kenya Open Golf Limited is making provision for daily tickets as well as season tickets to cater for the different needs of golf and lifestyle enthusiasts expected at the tournament," said Obath.
He said the daily tickets are retailing at Sh 1,000 while season tickets will be cost 3,000 for the four days of the event.
"To encourage the uptake of the sport among juniors, the Kenya Open Golf Limited has also made provision for children Under-12, as well as members of the Junior Golf Foundation, to have free access during the tournament," said Obath.
He added that this year's tournament will offer spectators a holistic experience on and off the course and the fans village will offer spectators great food, music and entertainment.
"Spectators to this year's tournament can look forward to the best golf on the course from some of the best golfers across the world, as well as the best experience off the course," said Obath.
"Our tickets are fairly priced to give many people an opportunity to come and experience the 2019 Kenya Open experience."
Other additional features in this year's championships at the venue include music concerts by renowned artists as well as a live stream of the action on course through the tournament TV screens that will be placed at strategic places at the club.